Moffat Beach residents fear a fatality at their doorstep as hooning and ever-increasing traffic threaten to destroy the ambience of their popular beachside community.
Long-time local John Stark is part of an action group of concerned residents who have approached Sunshine Coast Division 2 Councillor Terry Landsberg and Member for Caloundra Jason Hunt for urgent action to improve pedestrian safety and deter hoon behaviour.
The Make Moffat Shine group – also including residents Matt Wilson, Kevin Hasemann and Dale Young – has organised petitions to the council and State Government to support short and long-term changes and improvements.
The petition to Council will be available in local shops and restaurants.
Mr Stark said the group was pleased with the support Mr Landsberg and Mr Hunt had given so far, and he hoped the petitions would add community weight.
On the group's wish list for the council are:
more pedestrian-safe crossings and footpaths
more consistent zone signage and pedestrian right-of-way signs
new speed limits of 20km/h zones along foreshore streets and 40km/h for backstreets including the main through roads
minimising through traffic on the foreshore and throughout the precinct, including heavy vehicles and buses
CCTV to help police enforce regulations
The group seeks from the State Government:
increased fines and demerits for hooning
a change in noise regulations to community-acceptable standards that are more readily enforceable
regular use of radar cameras on through roads and near the foreshore
a blitz on drivers and motorcyclists making noise, speeding and hooning in the area
The Make Moffat Shine group believes improving pedestrian safety – through initiatives such as reducing speed limits, increasing signage in shared zones and installing more safe crossings – and a stronger police presence also will go a long way to stopping the hoons.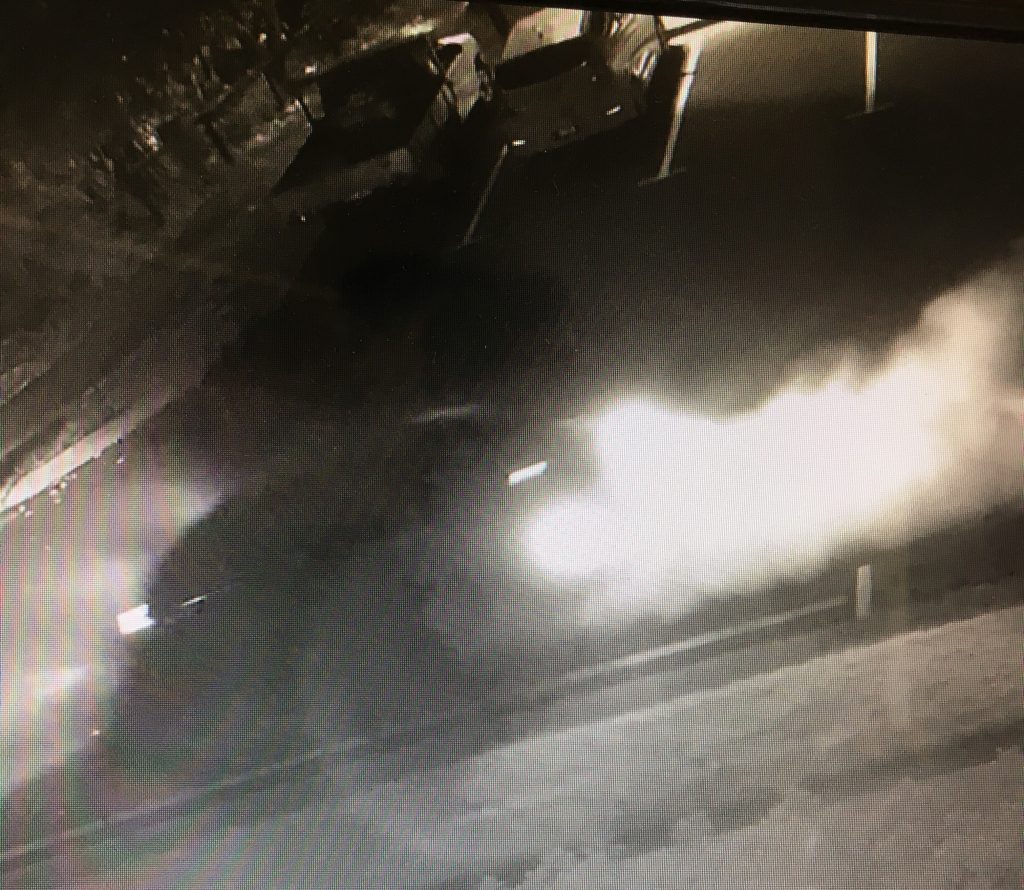 A Sunshine Coast Council spokesperson said road and pavement safety was a high priority for the council in Moffat Beach, one of the busiest areas in the region.
They said the council was aware of the situation and was committed to investigating access to the area to better understand the issues, opportunities and challenges.
A traffic study would start shortly and be led by the council.
It would develop options for resolving current and future issues, including access and pinch points, for pedestrians, cyclists and motorists.
"We thank the community for reaching out with their concerns about active transport access and traffic on local roads around Moffat Beach," the spokesperson said.
Do you have an opinion to share? Submit a Letter to the Editor with your name and suburb at Sunshine Coast News via: news@sunshinecoastnews.com.au
"Empowering Sunshine Coast residents to understand the available travel options and how their choices can lead to better outcomes for themselves and their community is a core element of council's Travel Behaviour Change program.
"The community will be kept informed as the project progresses."
Mr Stark knows only too well how hoons are making life hell at Moffat.
Residents put up with speeding, burnouts that leave a trail of smoke up the street, tyre doughnuts and the noise from revving and modified exhaust systems on almost a daily basis.
Footage obtained from a home security system on Christmas Eve last year showed a hooning incident in Bryce St ­– at a time when festive revellers were out and about.
"There were two cars involved. They were following each other and sliding around the blind corner," Mr Stark said.
"There were still people walking around from the park and walking to the park at that time of night – 7.30. And they could easily have been killed. That's the bottom line.
"We've got now fourth-generation family coming and sharing the spot with us. I've got 17 grandkids and we just have to worry all the time when they're crossing the roads (here).
Like stories that inform, connect and celebrate the Sunshine Coast? So do we. Join an independent local news revolution by subscribing to our free daily news feed: Go to SUBSCRIBE at top of this article to register
"Moffs is an attractive place and what happening is going to do is make it unattractive to come here and to live here."
Mr Stark said the noise associated with the hooning, which could occur day or night, was unbearable.
"It's generally in the late afternoons, and also early-morning hoons heading off to work. Late at night is a problem when they've been drinking in the park and they take off from the park, loaded with alcohol.
"It's worse on weekends and holiday periods.
"Noise is such an imposition, not only on the residents. It's a lovely picnic area there and then you get a hooning guy on a motorbike or in a car disturbing the lovely peace – particularly going up the headland.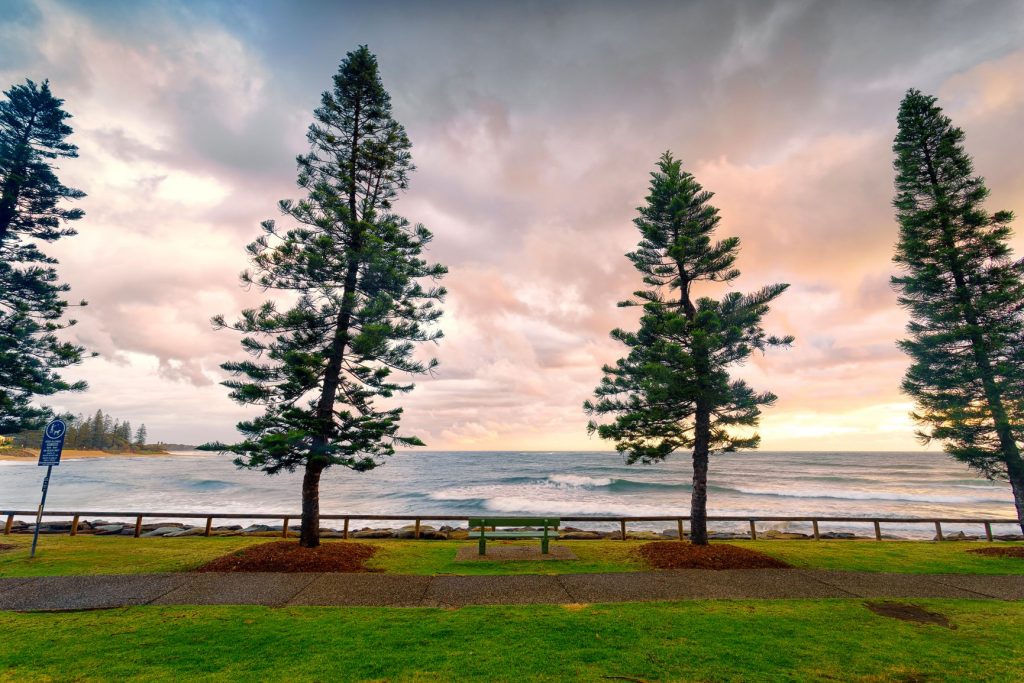 "The state regulations on noise pollution are very vague. They're not enforced and the other thing is that they are set at an industrial level as if they were in a factory.
"They are not set in empathy to residential areas and I think this is a fundamental problem: 90 decibels is quite loud. Very loud as a threshold.
"If you look at the average car without muffler modification, you are looking around about 45-60 decibels for cars doing slow mileage in residential areas."
Mr Stark said the traffic problems affected the foreshore area, with its high-density pedestrian traffic, as well as outer access roads including Roderick and Edmund streets.
A lack of carpark spaces along the foreshore and near popular cafes forced visitors into residential backstreets, making them walk to the beach and creating a larger area where cars and pedestrians were at odds.
Mr Stark believes more safe crossings are needed and extra signs to remind motorists of their responsibility to slow down and give pedestrians right of way in shared zones.
Compounding the traffic problems are the "loopers": motorcyclists and drivers moving fast and furious from Edmund or Buccleugh streets, turning into Seaview Terrace or Roderick Street and heading around into Bryce Street or atop the headland via Queen of Colonies Parade and repeating their noisy loops through the area.
Mr Stark believes Moffat Beach is emblematic of other areas of the Coast, suffering from their own increasing popularity.
"The broader issue is the traffic flows, the noisy traffic and the increase in population. Once again, the growth is ahead of the infrastructure required to support it."
He admires the funds and effort the council has invested in Mooloolaba "to create that environment where there's 20km/h zoning where the carparks are, one-way traffic with speed dampening and clearly marked shared zones", and he would welcome similar road safety principles being applied at Moffat Beach.