Holiday rental platform Stayz has called for a statewide code of conduct to stamp out so-called party houses rather than individual councils "making crazy rules up".
Stayz public relations and communications manager Simone Scoppa said Queensland needed to follow NSW's lead in developing regulations.
Her comments come as Noosa Shire Council moves to crack down on noisy party houses, which have plagued the town for more than a decade.
If the council's proposed rules are passed, Noosa would be the first in Queensland to introduce a local law for short-stay home providers.
The draft local law, now open for public comment, aims to preserve the amenity of residential areas by reducing the impacts of short-stay letting and home-hosted accommodation.
Do you have an opinion to share? Submit a Letter to the Editor with your name and suburb at Sunshine Coast News via: news@sunshinecoastnews.com.au
It covers a local management framework, code of conduct for behaviour and minimum safety standards for guests.
The conditions include that managers of properties used as holiday rentals and home share must be available 24/7, be located within 20 minutes of those properties and address complaints within 30 minutes.
The code of conduct covers noise and unacceptable behaviour, among other issues.
The council first notified the public of proposed action on short-stay letting in November 2019. It prepared a revised local law following written submissions on a range of issues.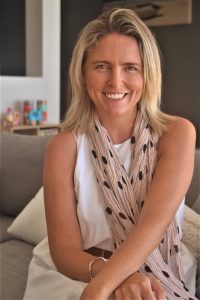 Ms Scoppa, who visited the Sunshine Coast to launch a Stayz campaign encouraging more family "playtime", said one set of rules across the state would be better and give clarity to all stakeholders.
"At the moment, especially in Queensland, there are no regulations for holidays homes and this is where the whole discussion comes in between 'should it be regulated by state or is it council?' – this is the tussle," she said.
"We're supportive of a state-wide approach instead of ad hoc councils making crazy rules up."
Ms Scoppa said the "small amount of cases" of guests behaving badly and misusing their rental properties could be remedied by a code of conduct with a "three strikes and you're out approach".
Follow Sunshine Coast News of Facebook
In NSW, a code of conduct covers host, guest and booking platform obligations to stem any unruly behaviour and lists disciplinary actions NSW Fair Trading can take if the code is breached.
The party houses issue hit boiling point for residents in Sunshine Coast holiday hot spots as far back as 2011.
In Noosa's chic and exclusive Witta Circle, for example, locals were struggling to co-exist with a merry-go-round of groups of up to 24 people, who were renting houses for week-long parties that could last until 4am.
Of the 45 houses, more than one-third at that stage were short-term holiday rentals fetching up to $16,000 a week in rent in peak times.
The State Government has ruled out Queensland-wide regulations at this stage.
Stay up-to-date with local news by subscribing to our FREE daily news bulletin. Simply plug in your email at the top of this article
Sunshine Coast Council said it continued to engage with the Queensland Government to seek a statewide approach to short-term letting.
"Council continues to monitor new approaches taken by other local governments, including Noosa Council, to understand whether these measures are effective and warrant further consideration by our council.
"The use of homes across the Sunshine Coast for short-term letting purposes in most scenarios is lawful.
"Complaints in relation to short-term letting only make up a small percentage of the overall land use complaints received by council." 
Family playtime, not party time
Stayz, part of the Expedia Group, has more than 55,000 holiday homes nationally on its website.
That includes more than 2400 holiday homes in the Sunshine Coast region, with 1000 in the Noosa-Peregian Beach area alone.
Each property has a local property manager.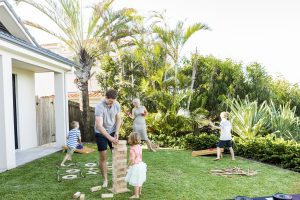 Ms Scoppa said Stayz boasted a large number of holiday homes and apartments with three or more bedrooms that appealed to family "playtime" as opposed to friends' "party time".
The four-bedroom Castaways Beach home she recently visited, listed on the Stayz website, states on its page: "No Schoolies/events/parties – just relaxing holidays!".
"Each individual property owner has their own house rules," Ms Scoppa said.
"A lot of them know that (their properties) are in areas where there are no other holiday homes around it.
"So, it's just being respectful to neighbours.
"If (behaviour) is part of a house rule and the traveller breaks the rules, then they lose things like their bond and they agree to that.
"We see at Stayz that the majority of our bookers are families that are coming here because we have these multi-bedroom homes that are more suited to families."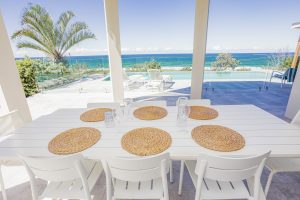 Some councils and state governments have considered putting caps on the number of nights property owners can rent out their short-stay homes throughout the year, but Ms Scoppa said that wasn't the answer, either.
"Stayz and the industry feels that that's not the right solution," she said.
"It's about a code of conduct, having the holiday homes on a register so that councils can access and know where the holiday homes are in the region and then be able to better regulate it that way rather than putting room night caps, for example.
"The caps is not about the number of nights that a traveller could book. It means the property owner can only book it out for (say) half the year. But that's making the assumption that a holiday home is booked out for 365 days a year, which is isn't.
"If the problem is noise, you're OK with noise for half the year but not the other half?
"That's where we're saying it's very inconsistent and it's better to know who the owners are, who the travellers are … and to report bad behaviour when you see it."
Public comment
In a statement on the council's website, Noosa Mayor Clare Stewart said the new local law had been put back on the agenda after the State Government deferred its plans for a state-wide framework to manage short-stay letting.
"The state has other priorities in the wake of COVID-19 but the impacts of short-stay letting on residential amenity continue to be an issue for some in our community, so we're pressing on with the introduction of the new local law to deal with it at a local level," she said.
The public consultation period for Noosa's proposed local law has been extended until May 28.
Written submissions can be made at shortstaylocallaw@noosa.qld.gov.au or mailed to Noosa Council. For further details visit yoursay.noosa.qld.gov.au