The Australian Surf Life Saving Championships, currently being staged on the Sunshine Coast, boasts a storied 105-year history of unique events.
Among those dropped from the schedule were the pillow fight and chariot race.
The former ran from 1937 until 1979 and it was regarded as a high-profile event to win.
It included two competitors trying to knock each other from elevated logs, with one hand behind their back and the other wielding a pillow.
"It was pretty dangerous. You'd never get away with it today," Maroochydore Surf Life Saving Club life governor Ralph Devlin said.
"But it was an extraordinary event."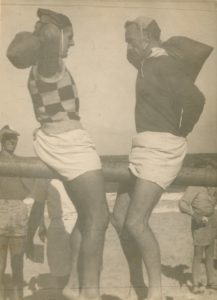 Mr Devlin said Queenslanders were always in contention.
"We had some big guys at some clubs, and they could not be dislodged," he said.
"When you saw a final, you would see two big guys, with one hand in the back of their togs, belting the other and not moving.
"It could go on and on and it was so exhausting.
"It was almost awful to watch."
He said the modern-day equivalent of strength and attrition was the beach flags.
Follow Sunshine Coast News on Facebook: www.facebook.com/scnews2020/
"It's very physical and just that bit hazardous, with shoulders and arms, when they dive for the flag."
The Chariot Race, which was also halted in the late 1970s, consisted of teams of six racing along the beach.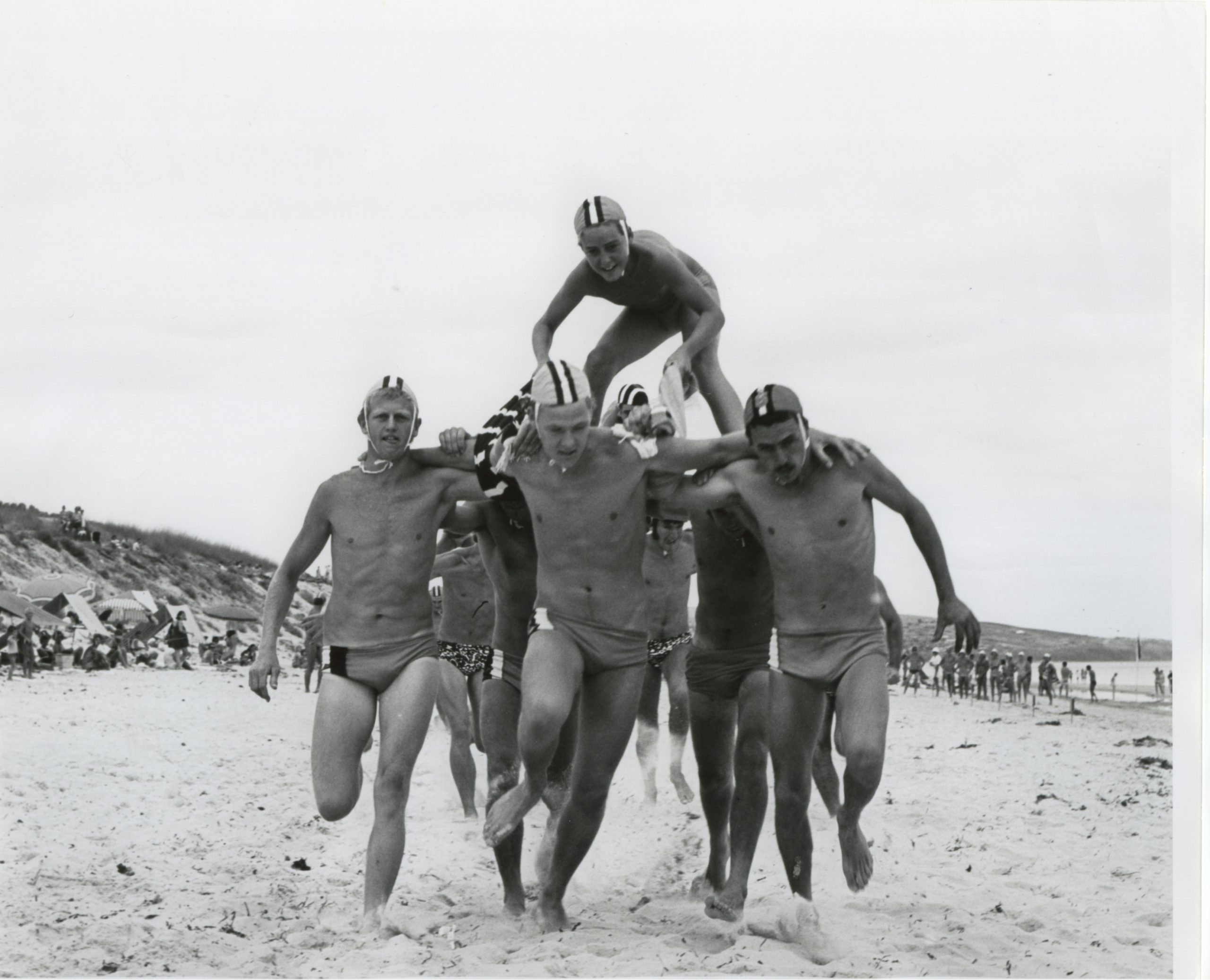 Five men from each team would pack in scrum formation, with a sixth man on top them. They were secured with two towels.
"They'd go like the wind down the beach and teams would fall apart and jockeys would go flying," Mr Devlin said.
"Maroochydore won a chariot race in 1970, but we never won a pillow fight."
Help keep independent and fair Sunshine Coast news coming by subscribing to our free daily news feed. All it requires is your name and email. See SUBSCRIBE at the top of this article. 
And while the Ironman/Ironwoman discipline is generally considered the marquee event and a genuine test of surf sports skills, it did not feature until the 1960s.
It became the headline act at Maroochydore in 1980, when Alexandra Headland competitor Grant Kenny won the junior and senior double as a teenager.
His victory captured the attention of the general public and propelled the race into the spotlight.
Previously, the belt race was generally perceived as the highlight at championships.