Carlene Sherwell doesn't need a crystal ball to know what lies in the future of the beginner surfers going through their paces on the golden sands.
She knows that the ocean will soon play a much larger role in their lives because she can see it plainly in their wide cheeky grins, the high-fives and their eagerness to head back out and catch another wave, to a chorus of "yews" and "woo-hoos".
XL Surfing Academy, which she has operated with husband Robbie Sherwell for more than two decades, has been conducting beginner, intermediate and advanced group and private classes at Alexandra Headland or Mooloolaba (depending on swell and tides), seven days a week throughout these Easter school holidays.
And between 30 and 50 beginners daily have been introduced to the joy and thrills of surfing while learning much more about the force of nature that creates rideable waves.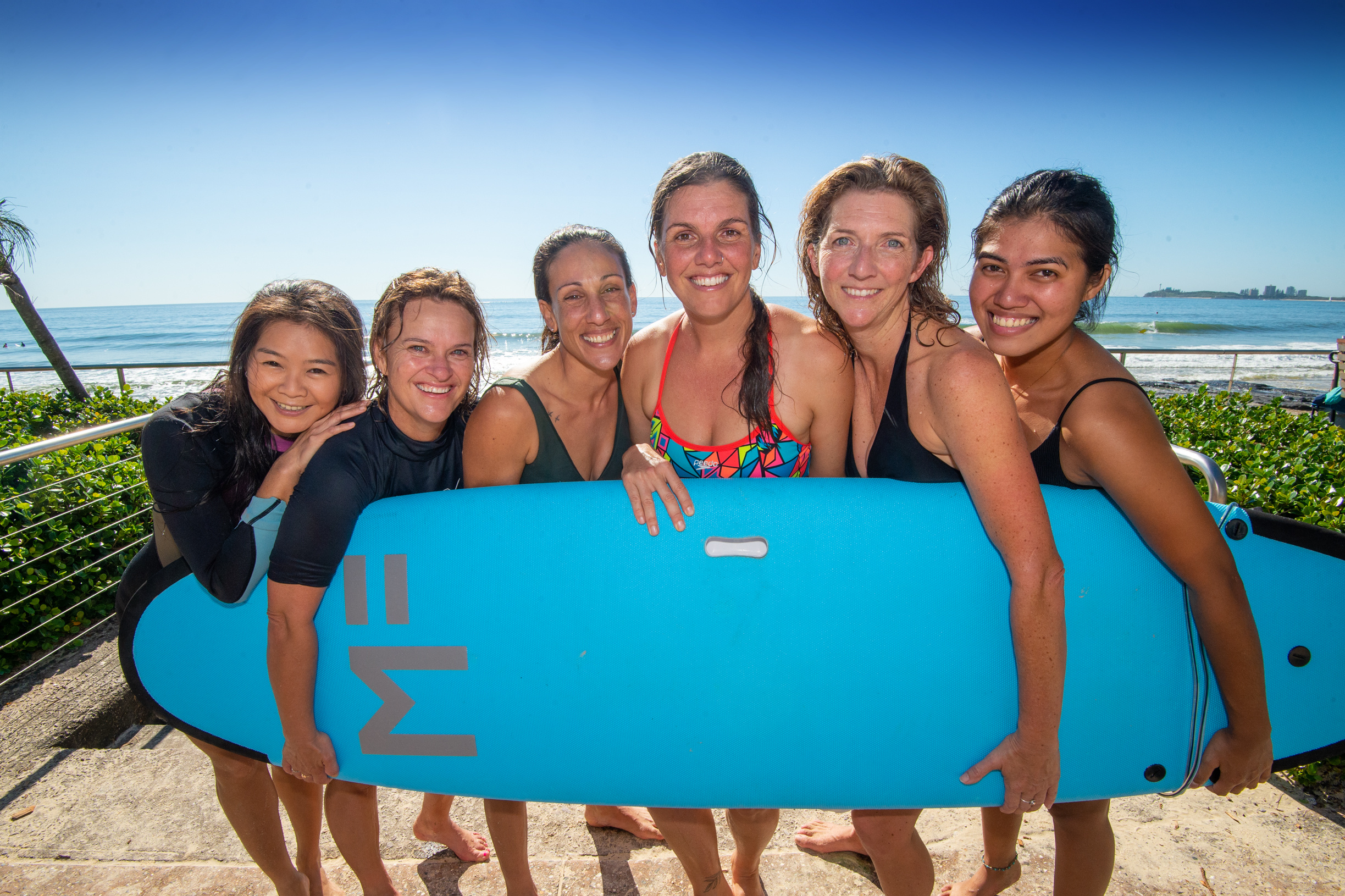 "What we're all about, we're about educating," Carlene says.
"We're very technical in what we do … otherwise duty of care is not there. You really want to give them the opportunity to get a life-long skill."
The school holiday program under skilled coaches has included three and five-day intensive group classes of 90 minutes each, for youngsters from the age of five to adults. Even parents can join in and bond as a family, with four mums taking up the opportunity last week alone.
Carlene says the average age of the beginner classes has been five to 12 years – mostly local children from throughout the region, as far north as Noosa.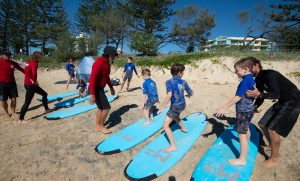 And while the goal is always helping each participant stand up confidently on a wave from day one, the classes importantly also cover surf awareness and etiquette, paddling and technique.
"By the time they've finished all those components and skills – whether three or five days – they have an understanding of water and technique and skills they've learnt," Carlene says.
"They (youngsters) are little doers. They're sponges and they're fearless.
"We make them realise you can't just run into the water because of the possibilities of what can happen."
Help keep independent and fair Sunshine Coast news coming by subscribing to our free daily news feed. All it requires is your name and email. See SUBSCRIBE at the top of this article.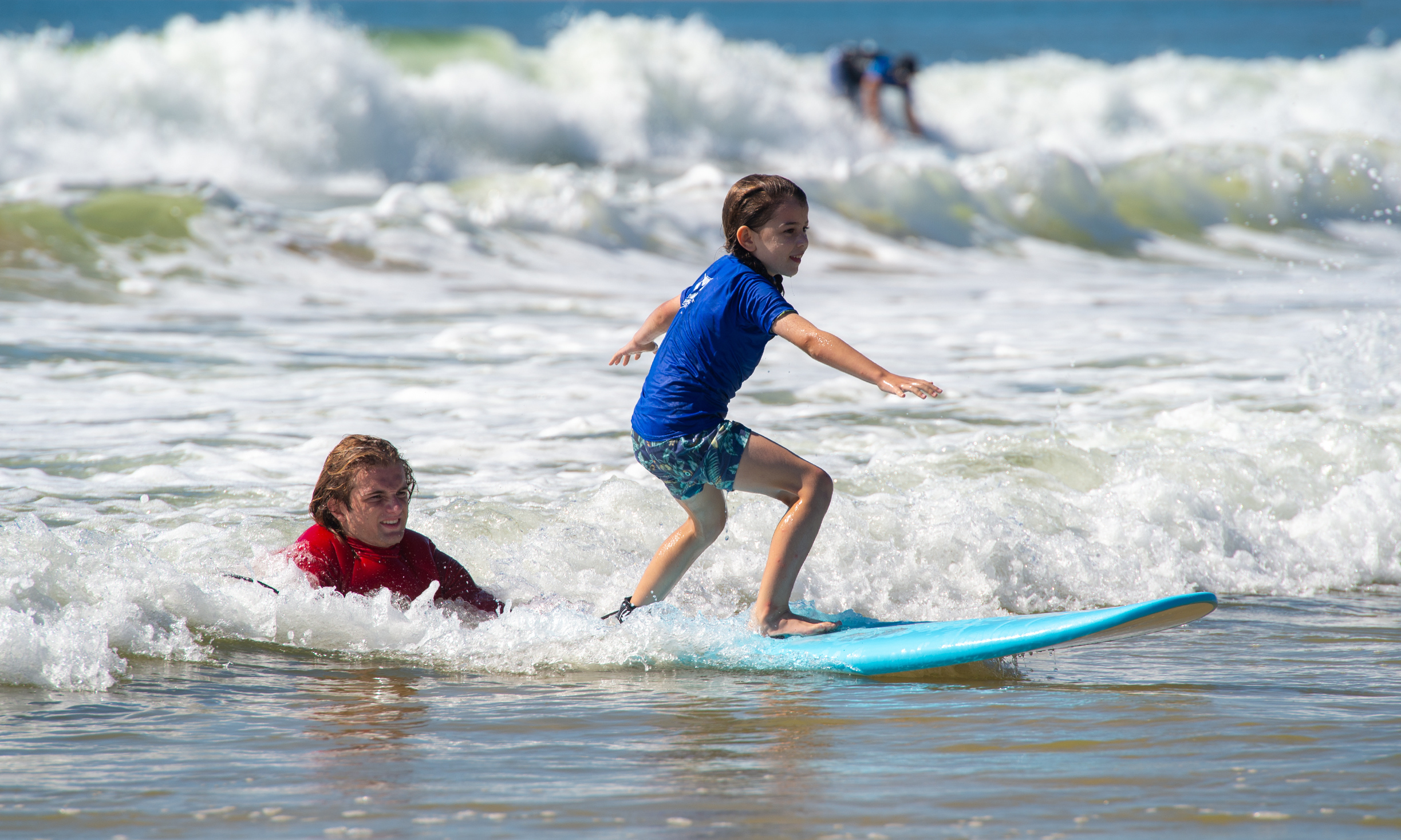 "A controlled environment: that's what we offer for the littlies and ratio numbers (participants to coaches) go down and we adapt to their abilities."
While overseas travel restrictions proved to be a blessing for Australian tourism over the 2020-21 Christmas school holidays, Carlene believes the shorter Easter break and recent snap lockdowns has created a degree of uncertainty for holidaymakers.
So, class numbers even with a possible surge from NSW travellers, can still be "hit and miss".
"We've been operating 22 years and it was the busiest Christmas we've had in 22 years – 60-70 people a day in a matter of four to five hours. And that was eight weeks straight," she says.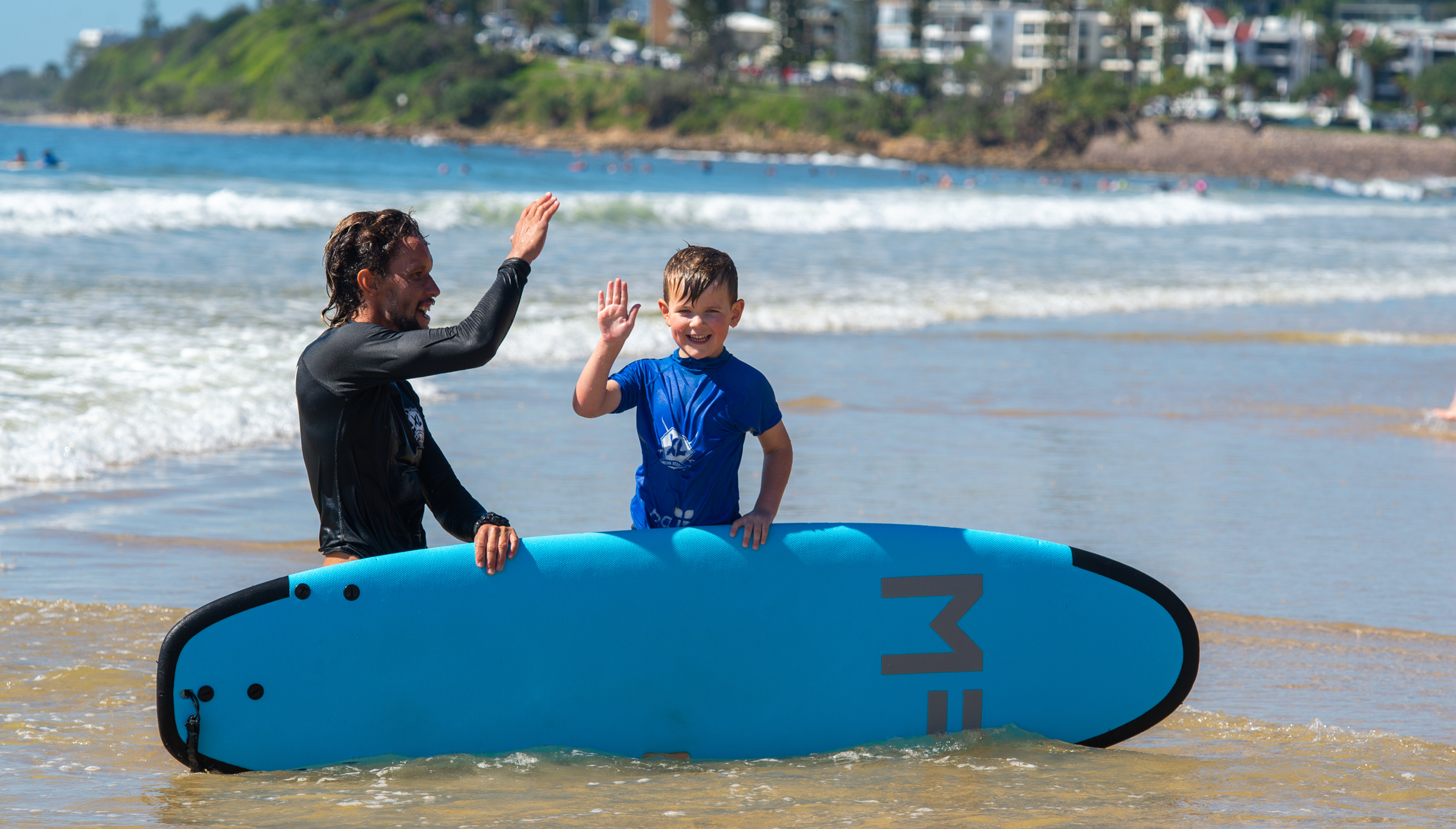 "A lot of people, because they couldn't travel overseas, they opted to come to the Sunshine Coast.
"The majority of people that came to the Sunshine Coast had never been to the Sunshine Coast.
"But the support we have with the locals is (also) amazing."
Follow us on Facebook: www.facebook.com/scnews2020/