There was a gold rush at the Australian Surf Life Saving Championship on the Sunshine Coast on Monday, when some legends of the sport added masters medals to their collection.
The focus was on team events on Monday and Alexandra Headland duo Kirsty Holmes and Kristy Munroe did not disappoint, despite a lack of races together.
They teamed up to win the 35-39 years double ski.
Holmes said they hadn't combined on the double for about five years, but they proved too good for a high-quality field.
Holmes, the 2000 Australian ironwoman champion, was thriving at the carnival.
It started with two days of youth competition, followed by two days of masters events, with five days of opens to follow.
"It's been a great atmosphere," she said.
Follow Sunshine Coast News on Facebook: www.facebook.com/scnews2020/
"I was at the youth events and they were all excited to be involved because for many of them it is their first Aussies.
"Then the Masters event is like a big reunion.
"And on Tuesday it will heat up again (with opens)."
Munroe, the 2002 Australian ironwoman champion, will compete in some open events.
"I've had two days of racing masters and the open competition is a bit more spread out over five days," she said.
"Hopefully, I still have a bit of energy left on Saturday if I make it through the rounds."
Like stories that inform, connect and celebrate the Sunshine Coast? So do we. Join an independent local news revolution by subscribing to our free daily news feed: Go to SUBSCRIBE at top of this article to register.
There has been a strong contingent of Alexandra Headland clubbies involved in surf events at Maroochydore.
"We have a huge team and I think it helps being the next beach up from us," Munroe said.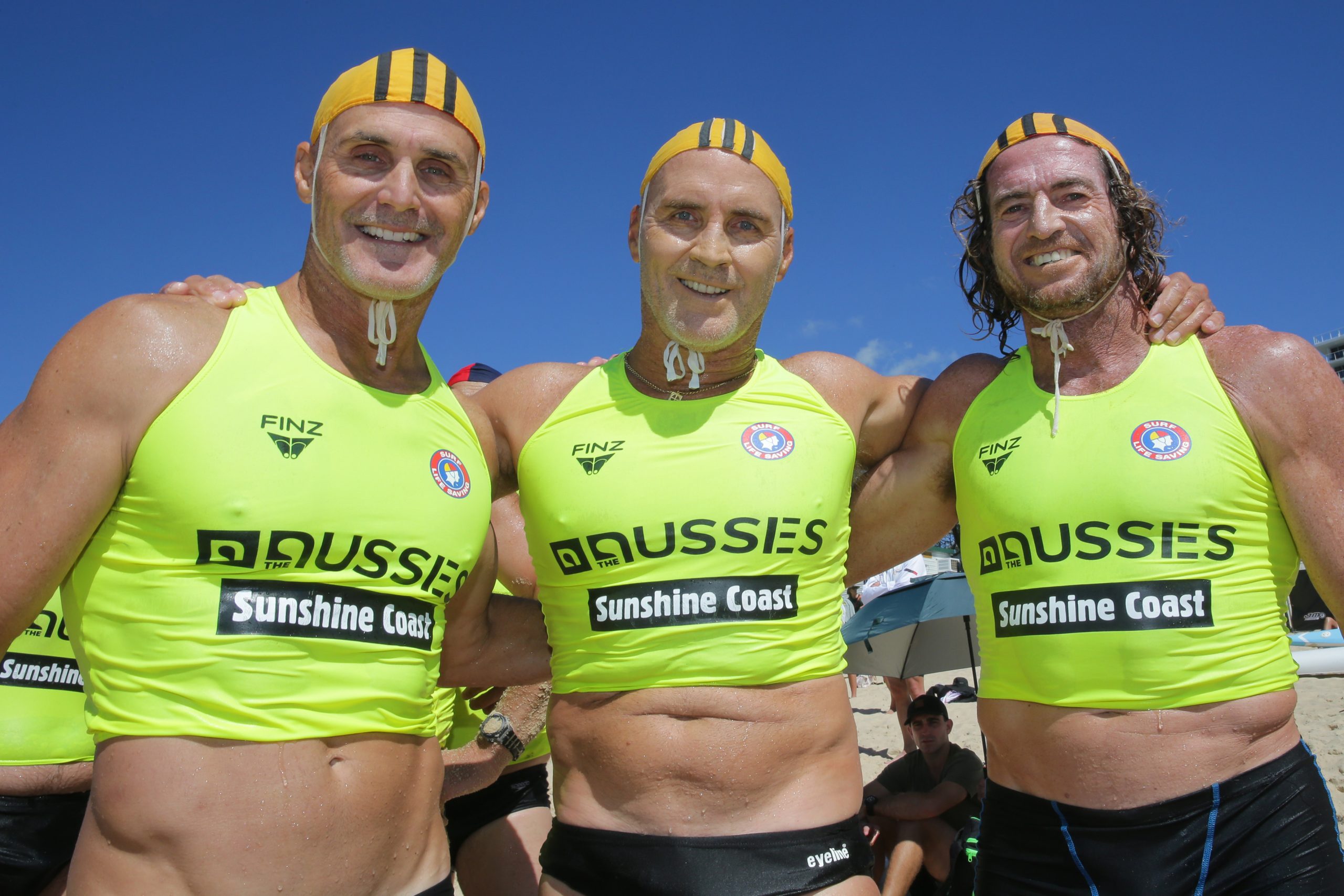 "All of our competitors have come to join in and it's really nice to have people supporting us and team-mates to cheer for."
Sunshine Coast ironman legend Grant Kenny joined brother Martin Kenny and fellow Alexandra Headland club-member Jeffrey Lemarseny to claim gold in ski relay, to add to their strong results from the carnival.
Martin said he knew he had a good team-mate in 1980 Australian ironman champion Grant.
"We knew GK (Grant Kenny) doing the anchor, he's a smart racer, he's been around a long time particularly the runs coming home, he's won the best that's ever been on the bumps, so we were pretty confident he'd be able to be there," he said.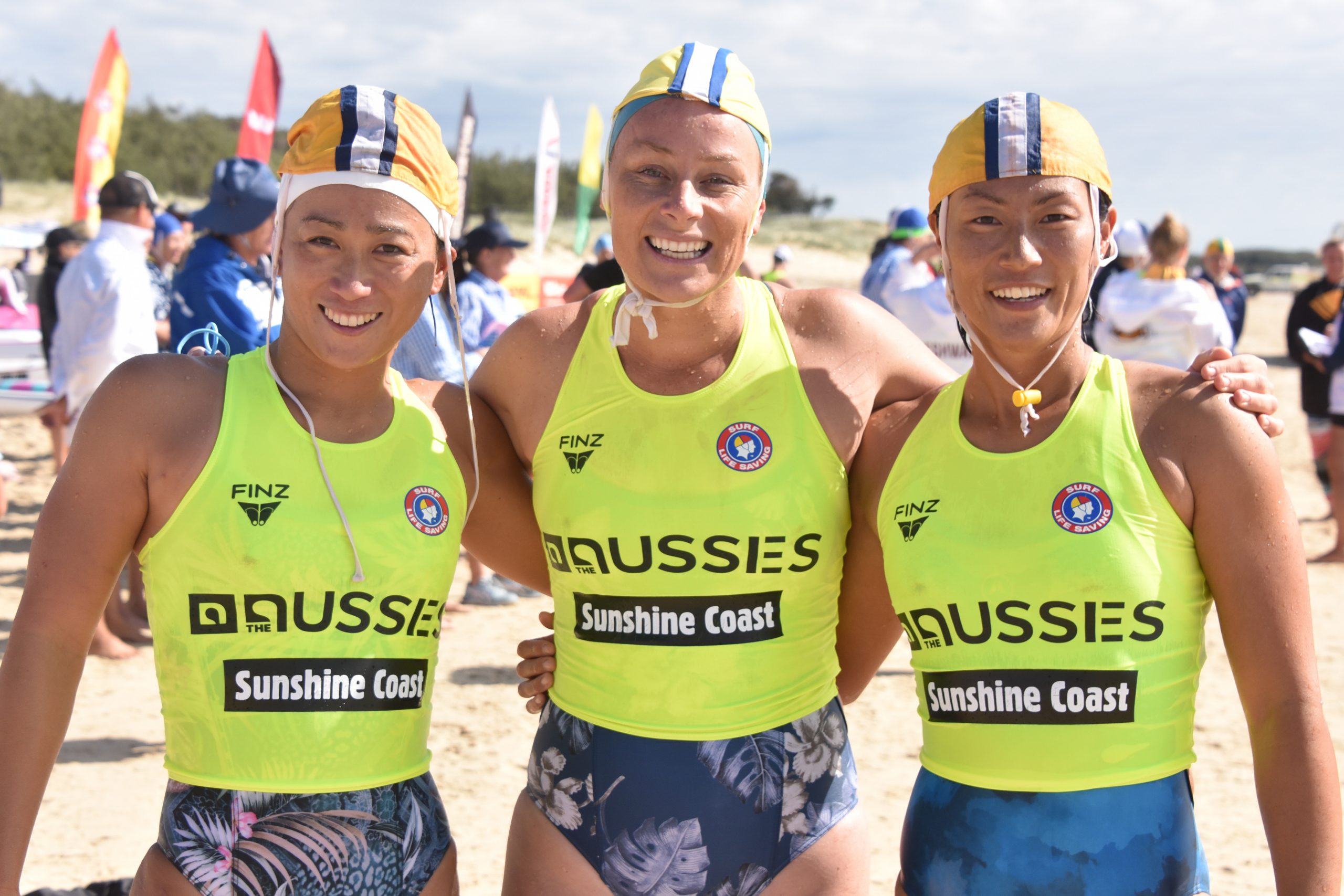 Gold Coast's Bonnie-Anne Palmer (nee Hancock) dominated most of her events, claiming seven gold and 10 medals in total, including wins in the Ironwoman, ski, surf, Taplin relay, ski relay, board relay and double ski.
"It's so fabulous to see so many familiar faces, Tiarne (Smith), Lee (Vrolyks), Kirsty Holmes and Kristy Munroe," she said.
"I grew up watching all those girls on television with my sister (Courtney Hancock) and they're still idols in my eyes, and it's fantastic to be racing next to them now."