The start of a new school term can be both an exciting and demanding time for parents and students alike.
Quota Club Caloundra, QuoCKa team, Quotarians, police, volunteers and sponsors are committed to awakening the joy of reading in the young.
Each Year 2 student is able to have their donated book read with them by QuoCKa volunteers during the year.
Volunteers help prepare for the term ahead with practical, inclusive reading on a weekly basis.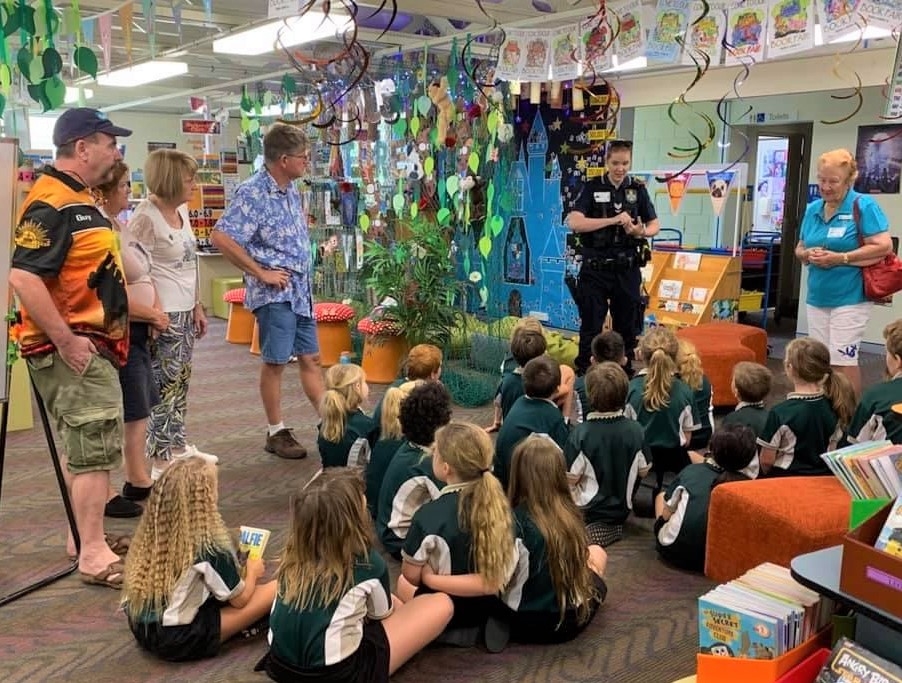 Follow Sunshine Coast News on Facebook: www.facebook.com/scnews2020/
The volunteers read with Year 2 students for 30 minutes each week at three = community schools, Golden Beach, Currimundi and Caloundra.
Interested people are welcome to attend a social coffee morning, held on the first Friday of every month at 10.15am and business meetings are held on the second Thursday of every month, at 7pm at the Caloundra Power Boat Club.
To become a sponsor, a new member or for further information on Quota or QuoCKa please contact Karen 0451 075 677 or Dianna 0407 229 879