Maroochydore surf lifesaver Tom Johnston showcased his speed at The Aussies, capping the youth carnival with a blistering win.
The 15-year-old from Mudjimba triumphed in the under-15 beach flags in front of a big crowd under lights at Mooloolaba.
It was the final event of two-day youth competition, which kickstarted the nine-day Australian Surf Life Saving Championships.
Johnston also finished third in the beach sprint and was part of Maroochydore's victorious under-15 beach relay team.
His relay team-mates were Jake Neill, Will Wischusen and Jett Peacock. They edged out Met Caloundra and Coogee.
But it was his victory in the individual flags which stole the show.
The Immanuel Lutheran College student survived multiple races in the elimination format, before toppling Surfers Paradise's Jett Milford-Ferguson in the final showdown.
Both boys got to their feet quickly and were fast to the flag but Johnston timed his dive to perfection to win the battle between the Sunshine Coast and the Gold Coast – and reverse the standings from the state championships less than a month ago.
Like stories about Sunshine Coast people doing great things? Help us deliver more by registering for our free daily news feed. All it requires is your name and email. See SUBSCRIBE at the top of this article 
"I said to myself that I'm not going to false start or anything, I'm just going to take deep breaths and stay calm," he said.
"On the start line, I was thinking I want to get this gold medal."
Johnston said beach sprinting complemented his other passion, Aussie Rules football. He plays for Kawana Eagles.
Maroochydore beach coach Todd McSwan said the youngster was "an animal".
"He's actually a really gentle, quiet, humble kid … but he's an enormous beast when it comes to racing."
"In every single run he got better and better, which is what you have to do to win an Australian title, against the competition he was racing against.
"It was just how composed he remained under the heat of the moment. He stayed relaxed, trusted his training and delivered the perfect eight runs in the final. It was beautiful to watch.
"To be successful you have to nail your turn, because if you have a slip and just miss the start, it's over. A slight inconsistency can cost you 30cm and that's the difference between first and sixth in some cases. And you have to be fully committed to the flag … in the last 2m you have fast, strong lads smashing into it."
It was also the first time McSwan had tasted Aussie title success with one of his charges.
"It was pretty emotional for all of us," he said.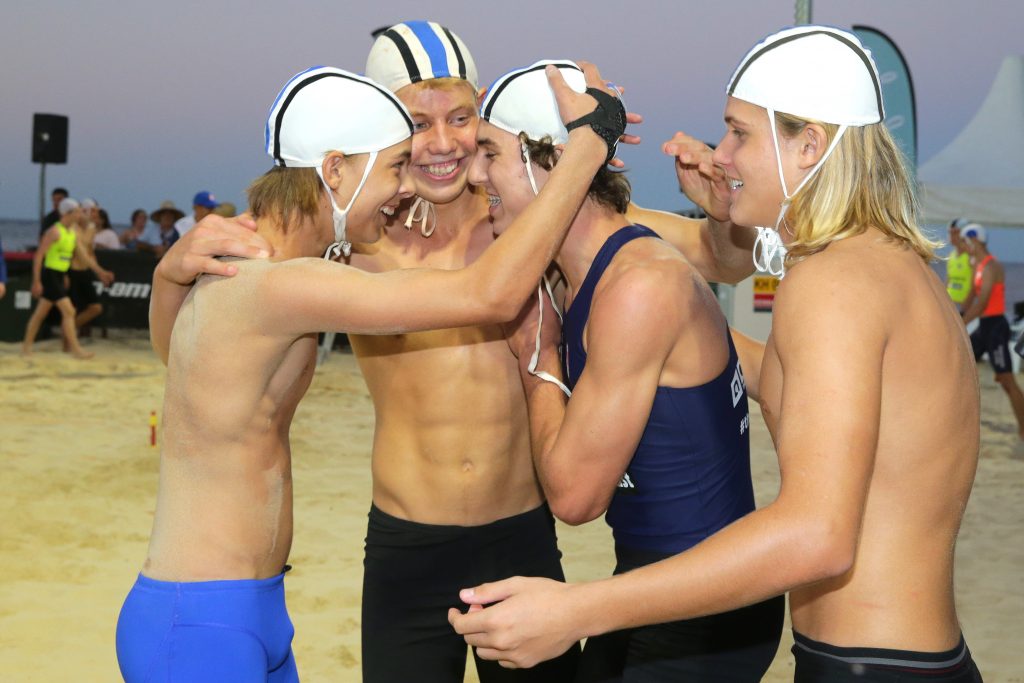 The Sunshine Coast performed strongly on the sand, with Alexandra Headland's Findlay Booker winning the under-14 2km beach run.
There were multiple place-getters in beach events, from clubs around the Sunshine Coast while several of the region's youngsters fared well in the surf at Maroochydore.
Maroochydore's Byron Diekmann was third in the under-14 male ironperson event.
The marquee iron events were won by North Curl Curl's Dominique Melbourn (U14 female), Cooks Hill's Alexander Walker (U14 male), Northcliffe's Cyra Bender (U15 female) and Wanda's Fletcher Warn (U15 male).
The youth championships represented just the start of The Aussies.
Masters competitors are in action Monday with open contenders to hit the surf from Tuesday until Saturday.
There are also surfboats and lifesaver events at Alexandra Headland during the week.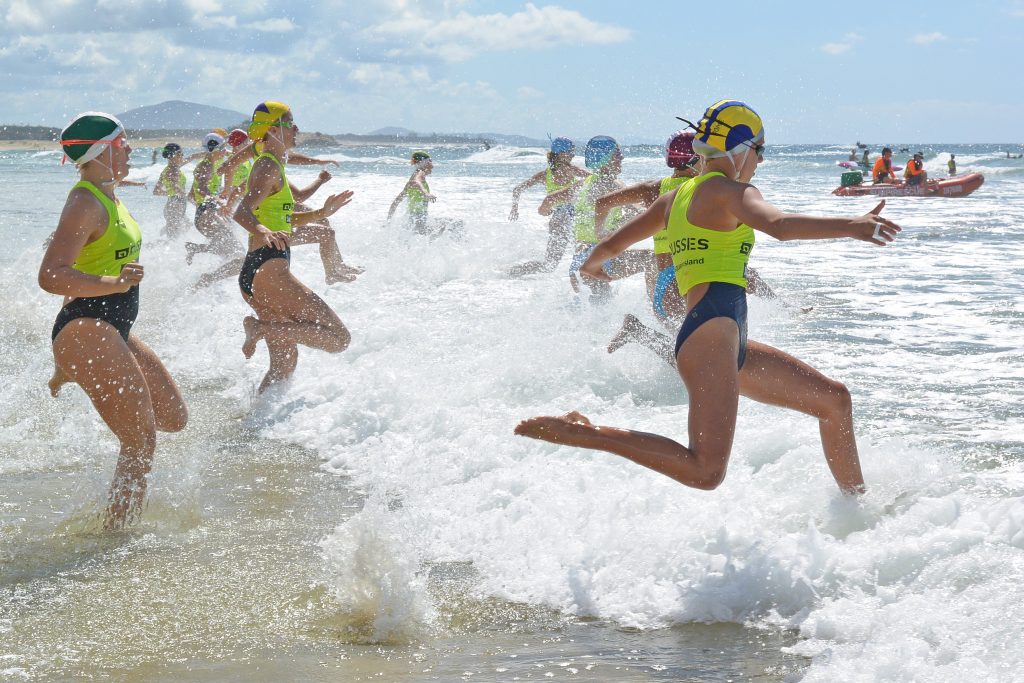 Selected Sunshine Coast results from Australian Youth Surf Life Saving Championships
Alexandra Headland
1st Findlay Booker U14 male 2km beach run
2nd Wil Kruger U15 male beach sprint
3rd Serena Bond U14 female surf race
3rd Ava Halliday, Malia Scrase, Leah Pilkington U15 female board relay
Maroochydore
1st Tom Johnston U15 male beach flags
1st Jake Neill, Tom Johnston, Will Wischusen, Jett Peacock U15 male beach relay
2nd Josie Holmes, Tom Johnston, Tayla Barthomuesz, Jett Peacock U15 mixed beach relay
3rd Byron Diekmann 3rd U14 male ironperson
3rd Tom Johnstone U15 male beach sprint
3rd U15 Josie Holmes, Lataya De Pauw, Paige Rix, Tayla Bartholomeusz female beach relay
Met Caloundra
2nd  Eva Ashworth U15 female board race
2nd Lucia Richards U15 female surf race
2nd Clay Andrews, Memphis Shield, Thomas Basford, Joe Enders U15 male beach relay
2nd Tiarna O'Neill, Finnlea Barlow, Emily Ford, Wynne Chubb U15 female beach relay
3rd Clay Andrews U14 male beach sprint
3rd Finnlea Barlow, Memphis Shield, Thomas Basford, Wynne Chubb U15 mixed beach relay
Mooloolaba
3rd  Saul Nicol-Rann U15 male 2km beach run
Noosa Heads 
3rd Saraya Eades U14 female beach flags