A new drug that could boost the survival rate of one of Australia's deadliest cancers will undergo clinical trials on the Sunshine Coast.
The medicine for treating inoperable melanoma has already been found to improve the chances of survival, with a disease control rate of 90 to 95 per cent.
Oncologist Dr Hong Shue said that was better than current treatments and a huge improvement on the days when advanced melanoma was often fatal.
"Melanoma, once it spread, the prognosis was previously pretty poor; people would not really survive beyond six months," said Dr Shue.
"But these days a lot are surviving for years – it's not necessarily a cure but long-term survival.
"This drug boosts the current treatments and that's what we have been looking for — something better than what we have. We're always looking for something better."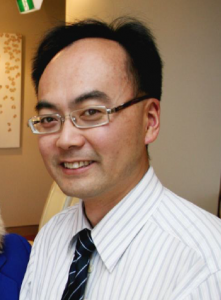 The University of the Sunshine Coast (USC) will work closely with Dr Shue, from the Sunshine Coast Haematology and Oncology Clinic, to deliver the phase III clinical trial following the success of phase II trials overseas.
Australia has the highest rate of melanoma in the world and Queensland has the highest rate of melanoma in Australia, making Queensland the global capital for the deadly skin disease.
It is the most common form of cancer for Australians aged 15-39 and according to Cancer Council Australia is projected to soon become the third most common cancer diagnosed in this country.
"If you want to do melanoma clinical trials then use Australia because we have more than our fair share of melanoma," said Dr Shue.
Dr Shue said the drug, HBI-8000, was developed by Chinese company Huya Bioscience International and was proving successful against a number of cancers in overseas trials, including breast cancer and lymphoma.
It is meant to be taken orally to enhance the efficacy of "immunotherapy" medications that are currently standard practice for treating melanoma.
Like stories that inform, connect and celebrate the Sunshine Coast? So do we. Join an independent local news revolution by subscribing to our free daily news feed: Go to SUBSCRIBE at top of this article to register
Immunotherapy drugs work by encouraging the body's own immune system to attack cancer cells, unlike chemotherapy which uses drugs to target the cancer.
"Immunotherapy is a new way of doing things where you don't target the cancer directly but upregulate the immune system…to destroy cancer cells – using the body's immune defences to kill the cancer cells," said Dr Shue.
Melanoma patients undergoing immunotherapy treatment receive an intravenous infusion once a month.
The new HBI-8000 drug being trialled would be taken orally twice a week to boost the impact of the immunotherapy drugs.
HBI-8000 works in two ways: by using its own anti-cancer properties to attack bad cells and by upregulating the immune system to fight back.
Dr Shue said the call was going out for Sunshine Coast melanoma patients with cancer that had spread and could not be cut out.
"While early-stage melanomas can often be cured with surgery, more advanced melanomas can be much harder to treat," he said.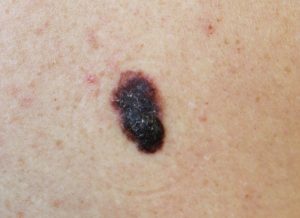 The study will include a 28-day screening period, followed by up to 24 months or more of treatment, with follow-up phone calls occurring after the treatment period every 12 weeks.
Those aged 18 years or older who have medically diagnosed stage III or IV melanoma are invited to register their interest in this study.
Further criteria apply and will be discussed at an initial screening visit.
Those who meet the eligibility criteria and are enrolled in the study will be reimbursed for any related expenses.
Patients interested in participating can go to usc.edu.au/trials or call (07) 5456 3797.