Buyers competing for a rare oceanfront block of land battled to outdo each other with $1 million bids at a fierce auction that achieved an astronomical sale.
The land at 66 Seaview Terrace, Sunshine Beach, was on the market for the first time in 27 years and reached a record price for beachfront land on Noosa's eastern beaches.
The 574m2 allotment, with 23.3m of absolute beach frontage, went under the hammer for $7.7 million on a weekend of auctions that featured a number of vacant blocks.
Back in 1994 it was snapped up for $525,000 by the owner who held onto it for 27 years.
Tom Offermann headed up the negotiations, with bidding opening at $5 million followed by two consecutive $1 million raises.
With little deliberation, the bidding escalated to $7.7 million where the sellers gave the green light to sell the property.
Only months earlier 6 Park Crescent, Sunshine Beach, a vacant 531m2 of beachfront land sold for $7,050,000.
Mr Offermann said the sale was a record for Sunshine Beach and also the eastern oceanfront suburbs stretching to Peregian Beach.
He said the sale price was "reflective of the value of being in a front row location".
"It's an absolute privilege to be on the coastline with no properties in front of you and clear views of the ocean forever.
"That is the premium you pay to obtain those views but the rewards are there for those who are purchasing and hold onto them.
"Having paid $7.7 million now, I'm quite confident that it will be worth a lot more in a very short amount of time."
Keep Sunshine Coast news coming by subscribing to our free daily news feed. All it requires is your name and email. See SUBSCRIBE at the top of this article. 
Buderim demolition sale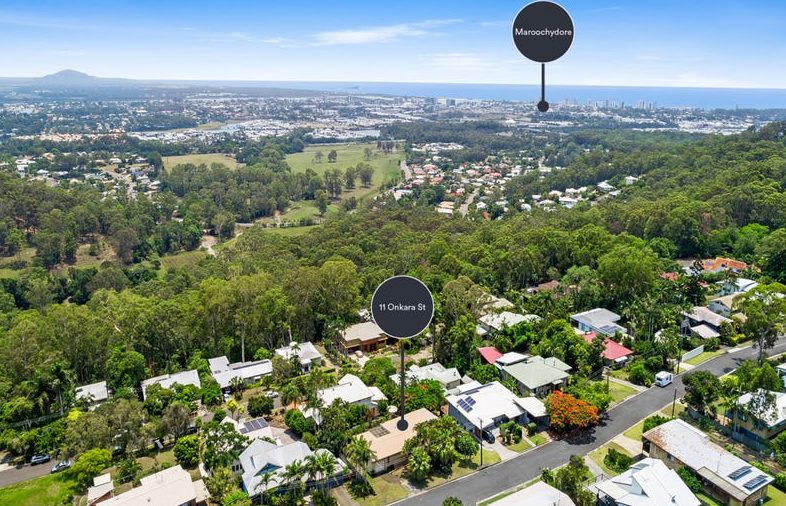 A 708 m2 block at Buderim achieved a higher price as vacant land than it did with a house on it less than a year ago.
11 Onkara Street was purchased not that long ago with a three-bedroom home on it for $505,000.
Fast forward the clock, and with the seller's change of plans, the vacant land was sold for $660,000 to Surf Life Savers for a future lottery prize home.
A last-minute inspection from the acquisition manager for Surf Life Savers on Friday evening proved successful for the team at Nicholl & Young.
Million-dollar estate block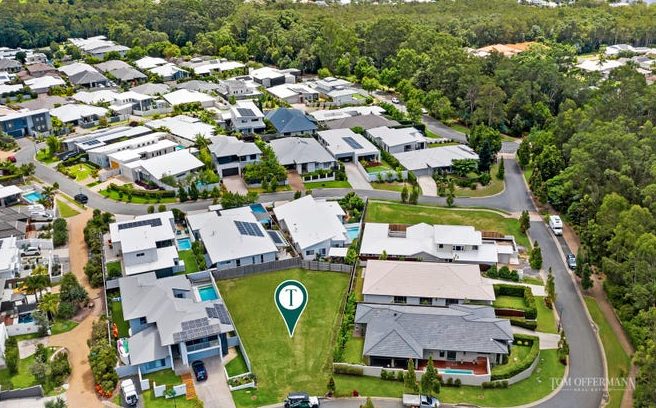 Neighbours are thrilled with the sale price of one of the last remaining vacant blocks in a Noosaville housing estate.
The 655m2 lot at 12 Jailee Court was in Noosa Northrise Estate which abuts the prestigious Noosa Waters estate.
Bidding opened at $900,000 and there was an audible gasp from the neighbours when it just kept on climbing all the way to $1million.
Marketing agent Michael McComas was ecstatic with the result.
This small sample of land sale case studies only highlights the continued demand for land and quality real estate.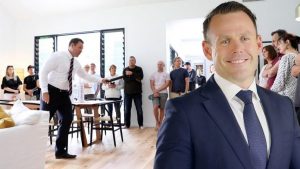 Gordon Macdonald, founder of The Auction Group, has been calling auctions on the Coast for more than a decade after an earlier career in real estate sales.
His   sunshinecoastnews.com.au column each Monday is compulsory reading for anyone interested in the hottest sales and latest tales from the property frontline.