Crowds of up to 300 are turning out for auctions on the Sunshine Coast where clearance rates are hitting new highs and properties purchased only a few years ago are being turned over for big profits.
TV networks historically track The Block Auction Day as the second highest viewed broadcast, only surpassed by the State of Origin.
The fascination of auctions and our favourite past-time of gawking, dreaming and breathing property was evident more than ever in the past week with some of the biggest crowds we've seen turning out to follow the action.
An estimated 300 people converged on 8 Lillypilly Place, Mooloolaba, on Friday at 6pm.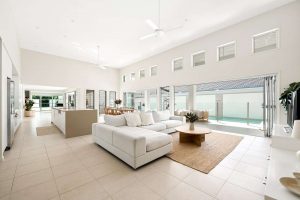 With the team at Home Sunshine Coast busily registering buyers, managing social distance protocols and directing traffic, the environment was right to get the best from the market.
The bidding jumped out of the gates fuelled by 15-plus registered bidders. The opener was $1.4 million and this was followed by bids to $1,575,000. From there, a swift negotiation led by Jay Sherwell and Kate Jewry took proceedings to $1,630,000 where the property was sold, attracting great applause from attendees.
Out of the 24 auctions I personally conducted this week, 21 sold under the hammer or prior to auction day, putting clearance at a staggering 87%.
Crowd sizes averaged 50, a far cry from the same month last year when all public gatherings were banned.
Growth in property is more tangible than ever as we see properties purchased only a few years ago resold for outstanding gains.
The properties at 49 and 51 Weyba Esplanade, Noosaville, were sold after some 40 years of ownership.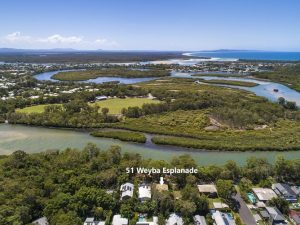 The classic 70s home and the vacant land next door were the finalisation of an estate, which definitely stirred up plenty of interest.
Marketing agent Janet O'Brien and her team at Match Property did a marvellous job presenting the properties and after four decades in the same hands, the property was sold in about four minutes to the new owners for $1,415,000.
Next up was the land next door, which sold for a respectable $1,180,000 in front of a strong contingent of 100.
16 Tepequar Drive, Maroochydore, pushed past all previous highs with the sale concluded at auction last Thursday evening for $2,100,000.
The executive waterfront home was an extensive refurbishment creating the now statement property.
Damien Said and the team at C21 on Duporth allowed only registered bidders entry as a way of managing the crowd. Those who wanted to spectate were given access via a live steam.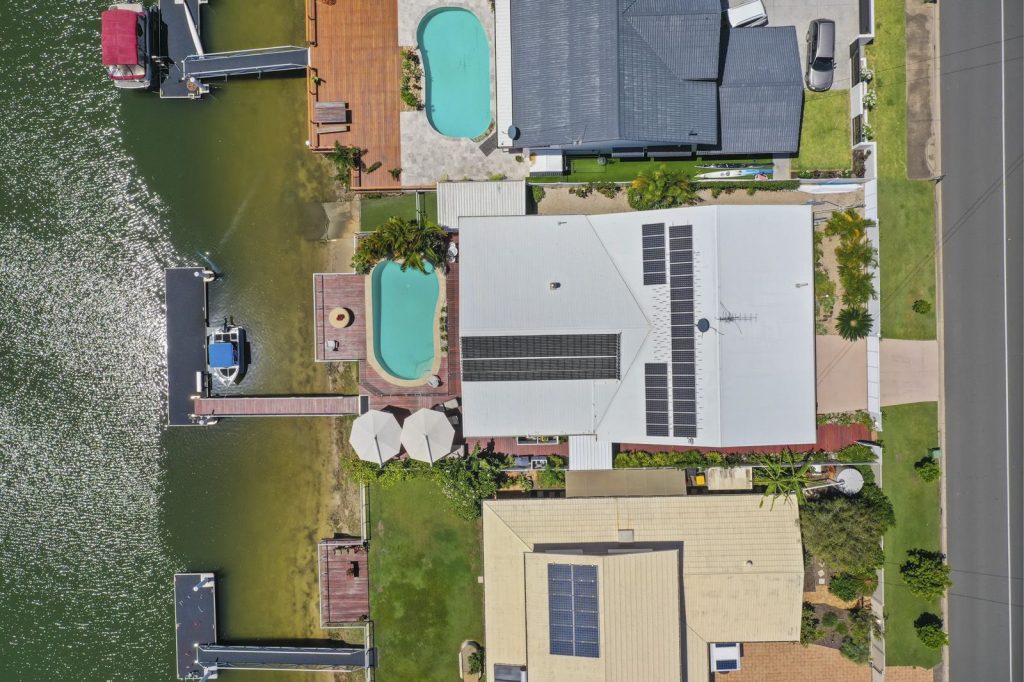 Jeanette Catalano had roaring success in the Noosa hinterland, selling all three of her auctions under the hammer.
These comprised 219 Sunrise Road, Eumundi, for $1,325,000, 39 Racehorse Lane, Lake Macdonald, for $1,930,000 and 96 Black Mountain Range Road, Black Mountain, which sold for $870,000. The demand for larger parcels of land continues to be very strong and these sales only solidified the market sentiment.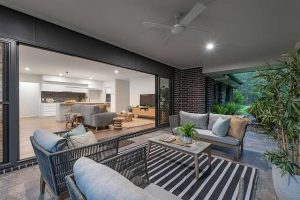 Proving that day and time have no bearing, or effect, on auction success, Jay Pashley from North Shore Realty sold three properties back-to-back on Sunday afternoon at 2, 3 and 4pm.
Jay's standout was 26 Petrie Avenue, Marcoola. Pulling themselves off the beach to spectate the 100-plus crowd left a trail of sand through the large two-storey home.
The property was hooked for $1,250,000 by a buyer bidding over the phone while fishing in Darwin.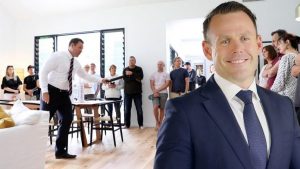 Gordon Macdonald, founder of The Auction Group, has been calling auctions on the Coast for more than a decade after an earlier career in real estate sales. His   sunshinecoastnews.com.au column each Monday is compulsory reading for anyone interested in the hottest sales and latest tales from the property frontline.