After conquering the lower grades, the Noosa Tigers are intent on making their mark in Queensland's top division.
The reigning Queensland Football Association Division 1 champions are stepping up to the Queensland Australian Football League in 2021, and they're determined to take their good form with them.
"Our expectations don't change as a footy club," coach Adam Bovalino said.
"We still want to win enough games to play finals, whether it's the QFA or the QAFL. We want to win more games than we lose and hopefully that's enough to give ourselves a chance."
They have aims to be in the top six of the 11-team competition, which features 21 rounds.
The Noosaville-based outfit has retained many of their best players and recruited wisely.
"Players want to be at the club, and we've added a couple, which will only make us a stronger team," Bovalino said.
Halfback Ryley Buntain should be a crucial presence.
"He's probably had his best preseason I've seen. He's really taken on the challenge of going into the QAFL and he's pumped to test himself against the best in Queensland."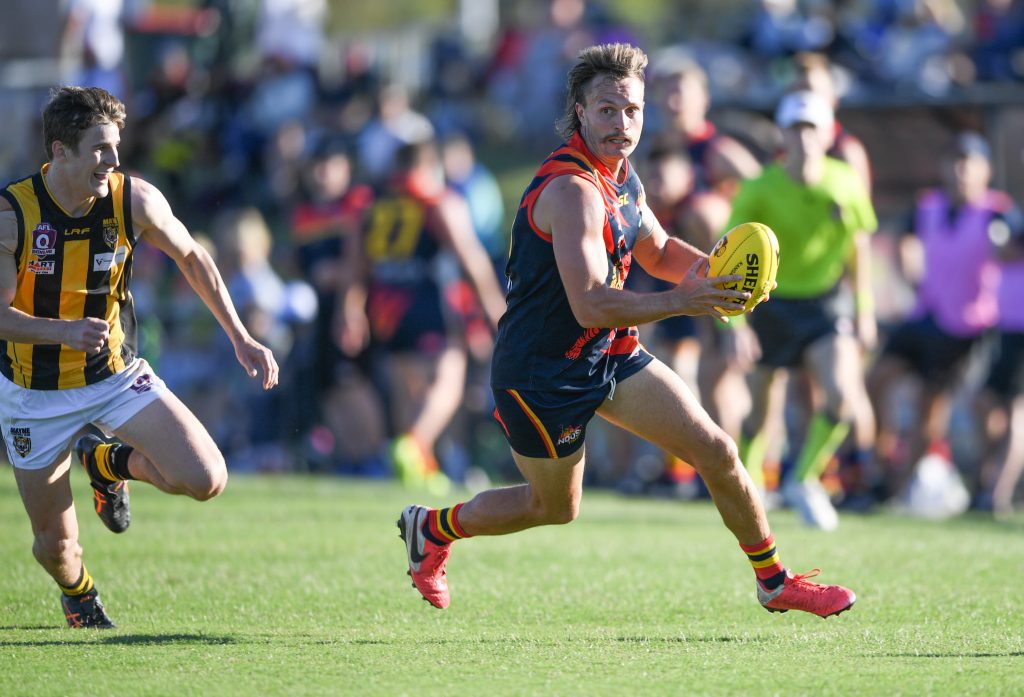 They're guided by captain and midfielder Aaron Laskey.
"He prepares well every week, and leads by example," Bovalino said.
Key forward Aaron Wilson has recently joined the team, after moving from Victoria.
"He's impressed in the short time he has been here, and he's already been voted into our leadership group by team-mates, which is a credit to him and shows the way he goes about things."
The Tigers will resume a rivalry with fellow Sunshine Coast club Maroochydore.
The Roos were promoted from the QFA to the state league last year, after some classic grand finals against each other.
"They're a team we're excited to have a crack against," Bovalino said.
They first meet in Round 4 at Maroochydore on April 24.
The Tigers will also reignite a rivalry with Palm Beach, a team they also clashed with in finals in the lower grades. They first meet at Noosa in Round 3 on April 17.
Bovalino expects his team to enjoy home ground advantage.
Help keep independent and fair Sunshine Coast news coming by subscribing to our free daily news feed. All it requires is your name and email. See SUBSCRIBE at the top of this article.
"When I was a player, I used to love playing at home at Noosa, because you knew you had the crowd behind you.  We want Noosa to be a bit of a fortress … we're very lucky we've got passionate supporters."
If their Round 1 showing is anything to go by, they should be highly competitive.
They were edged by a solitary point, against Wilston Grange at home.
They rallied to kick the last four goals of the game but lost 7.14 (56) to 8.7 (55).
Maroochydore's first game is against Wilston Grange, on the road, on April 10.
They reached the finals in their return to the state league last year.