A unit owner who made the "ballsy" decision to go to auction with no reserve has discovered what people are willing to pay when there's no minimum price.
The risky strategy, which is rarely enacted, meant the brown-brick unit in a premium location could technically have sold for as little as $1.
But for owner Emily Blue Richards, 34, the risk paid off, with the final price of $513,000 exceeding her expectations and setting a record for the apartment complex.
The auction of 6/18 Camfield Street, Alexandra Headland, started on Wednesday with extended silence after auctioneer Christian Hamilton opened to bidders in the room and others on Zoom.
"Who's going to start me with an opening bid," Mr Hamilton asked and was met with a reverberating pause.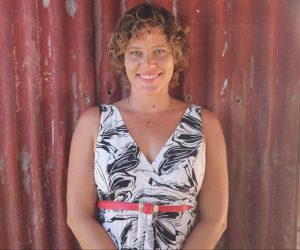 The two-bedroom unit in the so-called "Golden Triangle" at Alexandra Headland was bought by Ms Richards for $315,000 in 2016.
The journalist had been living the beach life, walking just 500m to the surf and jumping into the pool which can be seen from the deck, until she decided to move to the outback.
Now living in Longreach and working for the local newspaper, she wants to buy a property out west and felt it was the perfect time make the most of the Sunshine Coast's hot market.
As she logged in from Longreach to watch the auction online, Ms Richards heard the opening bid of $400,000 and knew she would get a good price that day.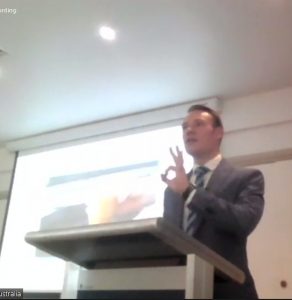 The call of $400,000 was quickly followed by $410,000 and within a very short time was at $440,000 amid tense competition.
From $440,000 the price jumped to $450,000 and hit $460,000, soon after by $470,000.
The auctioneer still wanted more and the bid raised further to $490,000 before it began to stall and creep up in very small increments.
Someone offered $3,000 more to reach $493,000 which was countered by an offer of $2,000 more to hit $495,000.
Mr Hamilton pushed to achieve at least $500,000 and coaxed the price up to $498,000, followed by $499,000.
"Don't let it get you for $1,000," he warned bidders who were pulling up stumps as the dollars rose marginally.
The money landed on $500,000 and followed the pattern of inching its way up, eventually reaching $508,000, then $510,000 and $511,000 thrown in by a Zoom bidder.
Not to be beaten, the final offer was hurled into the room – $513,000 – which no-one dared counter.
Help keep independent and fair Sunshine Coast news coming by subscribing to our free daily news feed. All it requires is your name and email. See SUBSCRIBE at the top of this article.
Ms Richards said she was thrilled with the result which would put money in the bank so she could step into the "next chapter" of her life – buying a property on a racecourse at Longreach.
"I was nervous (about having no reserve) but at the same time I had people prior to the auction putting in offers which were above my expectation and the bank valuation, so it was more of a calculated risk," she said.
The unit was the fifth property she has sold since she and her mother pitched in $2000 each to buy her first property in Palmwoods in 2010.
"I've made more than half a million dollars profit over the last 11 years and I haven't paid a mortgage since 2013," said Ms Richards.
"It's been an amazing journey. My mum passed away three years ago this month and she was on the one who gave me the opportunity to step into the property market by going guarantor for me."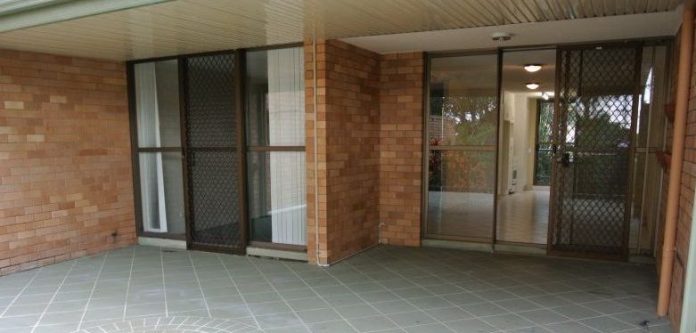 Ms Richards said she handpicked Harcourts Noosa agent Clint Jensen to run her premium marketing campaign because she believed he was a "star" in the real estate market.
Mr Jensen in recent times has sold the "ugliest house" in Alexandra Headland which had been on the market for 16 years  – and been handled by countless agents – before he stepped in to achieve a price the owner was willing to take.
He was also one of the agents behind a marketing campaign for a nudist retreat at Doonan that went viral.