Caloundra's undeveloped fringes could be transformed into a major tourism precinct with a a proposal for an upmarket holiday park with a two-storey hotel, convention centre, camping and glamping.
The tourist park would sit adjacent to the Sunshine Coast's Council's Honey Farm Road Sports and Recreation Precinct, which was approved last week, with some 10 ovals and fields, nature trails and parks and the ability to host 30,000 people at events.
Together the two projects would change the landscape of rural Meridan Plains, the entry way to Caloundra, which is currently a mix of unused farms and wetlands.
The proposed 34.4 hectare site is at 17 Westaway Road, opposite the Corbould Park race track and about 6.5km west of the Caloundra CBD.
A development application lodged with the council this month outlines a plan to "fill a need" for more affordable – but also modern and "high quality" – holiday accommodation on the Coast.
The Sunshine Coast currently has 33 holiday parks, the largest of which are the Coolum Beach and Maroochy River holiday parks, both with 230 sites.
The proposed precinct at Meridan Plains would include a 93-room hotel and associated convention centre, 185 camp sites, 40 cabins, 24 safari tents, pool and waterslide and amenities.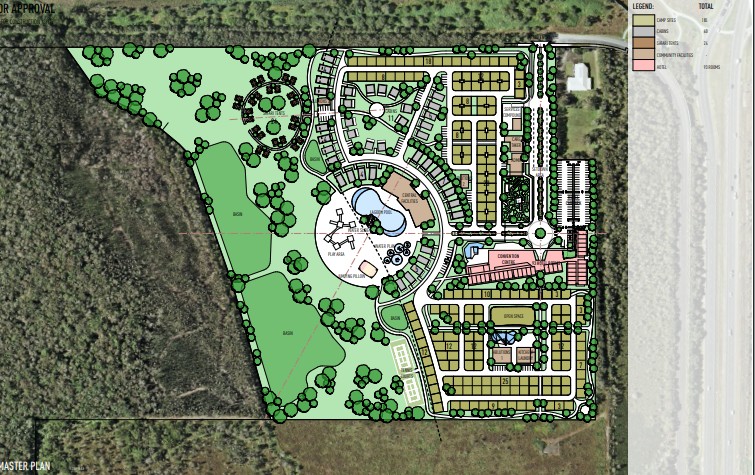 "Some 164,000 visitors are projected to stay at the tourist park each year, injecting some
$16 million to the Sunshine Coast economy including expenditure on accommodation, activities, food, dining out and shopping etc," a Needs Assessment Report by Urban Economics stated.
That equated to a total direct and indirect expenditure of some $24 million.
The tourist park would be anticipated to employ 70 staff, with wages totalling $2.2 million a year.
According to the report, the number of tourist parks in Australia has been in decline at a time when ownership of caravans and campervans has soared by 29 per cent between 2013 and 2020.
"There is strong growth in demand for additional tourist infrastructure on the Sunshine Coast including demand for additional holiday park/tourist park facilities," it states.
"The proposed development will improve choice in access to a modern tourist park facility for the southern Sunshine Coast area."
The report stated that the Sunshine Coast had higher holiday park occupancy rates than the Queensland average (around 67 to 68 per cent), with more than 839,000 overnight visitors staying in a holiday park on the Coast during 2019.
By 2029 there would be demand on the Coast for 1,100 more sites, equating to five to six more holiday or tourist parks, the report states.
"Overall, it is estimated that there are some 2,500 sites for caravans and motorhomes;
and 362 cabins and motels including villas, units and preconfigured 'glamping' tents
across the Sunshine Coast of which only 2,000 are available for visitors and tourists to
the region," the report states.
The tourist park would also cater to changing tastes in the style of holiday park accommodation by offering a range of choices from camping to glamping and cabins to hotel rooms.
"Camping and caravanning continues to offer an affordable alternative compared to hotels,
however there has been a shift toward higher quality facilities with significant inclusions and accommodation options e.g. glamping and cabins/villas etc; defining themselves as holiday parks as opposed to the traditional caravan park," the report states.
"Investing in both choice in accommodation styles as well as the range of experiences and activities available to park patrons is repositioning the traditional caravan park as an overall holiday experience for families, including wine tasting, movie nights, campfire "singalongs", extensive recreational facilities."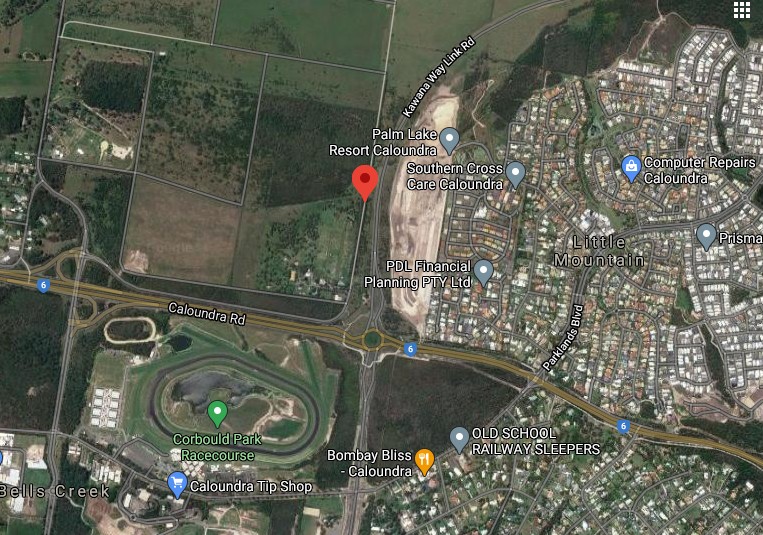 The report said there had been a resurgence in the number and types of people holidaying in tourist parks which was likely to continue during the pandemic.
It stated the Sunshine Coast Destination Tourism Pan 2020-2030 found a "significant accommodation investment" was required across the region to improve the facilities, meet
growth in overnight visitation and attract high-yielding markets.
"It has been estimated at least 4,746 additional rooms are required over the next ten years to meet future demand for commercial accommodation."