Dolphins rugby league officials say the Sunshine Coast is a key component in their attempt to join the NRL and the region would benefit greatly from a successful bid.
The Dolphins, Brisbane Firehawks and Brisbane Jets are jostling for position, before a 17th team is likely welcomed into the competition in 2023.
Dolphins bid team boss Terry Reader believes they are strongly placed.
"There's a lot to be positive about and I would imagine, with what our bid has got in place, that it would take a phenomenal bid to beat us. We're very confident," he said.
The bid is based in Redcliffe, but Mr Reader said the team would represent the growth corridor from north of Brisbane to the Sunshine Coast, with the possibility of extending its reach to Rockhampton.
He said it was crucial the area, which boasted a flourishing population, had a team to support.
"That corridor is very important … it's been relatively un-serviced (in the NRL)," he said.
"Geographically, there are a lot of positives."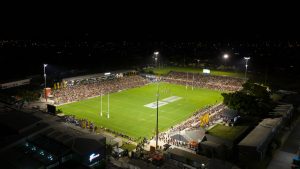 Moreton Bay is home to 460,000 residents and is forecast to grow to 690,000 within the next 20 years, while the population of the Sunshine Coast is forecast to grow from 350,000 to more than 500,000 by 2041.
"North of Brisbane, Moreton Bay and the Sunshine Coast are going to be a big part of it," Mr Reader said.
"Our bid will take into account those regions, which are some the fastest growing areas in Queensland.
"When you look at the growth of the game, it (the northern corridor) is pretty compelling."
A renowned rugby league breeding ground, there are more than 10,000 junior rugby league players in the region.
The Sunshine Coast boasts about 3,500 registrations.
The Dolphins bid team has had talks with Sunshine Coast Council.
"We have spoken with Mayor Mark Jamieson and are looking at how we might be able to involve the Sunshine Coast and make sure it (the region) is part of our story," Mr Reader said.
"That includes how we could play some games there."
The Dolphins bid team has plans for the team to contest matches at Moreton Daily Stadium at Redcliffe, Suncorp Stadium in Brisbane and Sunshine Coast Stadium at Kawana.
"I'm sure the public would turn out in droves for games," Mr Reader said.
Borne out of the Redcliffe Dolphins, the team would retain the Dolphins name but the people will have a significant say.
"They can let us know what we should be known as, and how we represent the region," Mr Reader said.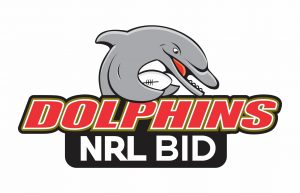 Mr Reader said the Dolphins are essentially "NRL ready".
The groundwork has been laid by the Redcliffe Dolphins, which has been in existence for almost 75 years and has teams from under-6s to Queensland Cup.
The bid team claim they have a diversified business that "matches any and exceeds most clubs in the NRL"
They say there is a turnover of more than $30 million annually from assets owned by the Dolphins, including the Dolphins Leagues Club, which has more than 40,000 members.
There is also a Dolphins shopping centre, a fitness and aquatic centre, leased office space and a refurbished "boutique" Moreton Daily Stadium, which seats 10,000 spectators.
Help keep independent and fair Sunshine Coast news coming by subscribing to our free daily news feed. All it requires is your name and email. See SUBSCRIBE at the top of this article.
The venue currently hosts the Brisbane Roar national league football side.
Bid teams expect the NRL to release a draft, with pre-requisites for a new team, in July.
"We've concentrated, especially during the last 10 to 15 years, to have an asset base and a business diversification to make sure we can run an NRL club and play at the highest level," Mr Reader said.
"The club is set up and the business is viable, with diversified revenue and income streams, to run an NRL club."
They're also talking to commercial partners, to shore up relationships if the bid is successful.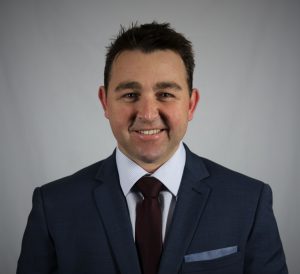 Mr Reader worked for the Broncos for 15 years and ran the commercial business arm of the football club.
"I'm very familiar with the costs and the dollars needed and the commercial elements you need to make sure you can be competitive," he said.
"Being able to stand on your own two feet will be key criteria. The last thing the NRL wants is to prop up an expansion club in their first few years.
"The benefit for us is we are NRL ready, because of the infrastructure and diversified business.
"The start-up costs have almost beee eliminated and we could start immediately."
The Dolphins bid team has been working with CT Group, a strategy agency that helped Macarthur FC win their A-League licence.
"We're making sure we leave no stone unturned in our bid and what our submission looks like," Mr Reader said.
The Dolphins have had NRL ambitions for decades.
"We haven't changed track. When the club started, it was to play rugby league at the highest level available."
Do you have an opinion to share? Submit a Letter to the Editor with your name and suburb at Sunshine Coast News via: news@sunshinecoastnews.com.au
"A chance was taken away in 1987 when the Broncos came in, but we've continued to invest in the community and facilities to one day again get the opportunity to get into the highest level.
"It looks like that opportunity is upon us and the club will put its best foot forward to make sure it becomes the next NRL club."
Mr Reader said they would like to have two or three feeder teams, which play in the Queensland Cup.
The unaffiliated Central Capras could be one connection.
There have been suggestions the Sunshine Coast Falcons could be another.
But the Dolphins bid team has not spoken to directly to the Falcons about that possibility, largely because the Falcons have an existing contract with Melbourne Storm and the Dolphins do not yet have an NRL licence.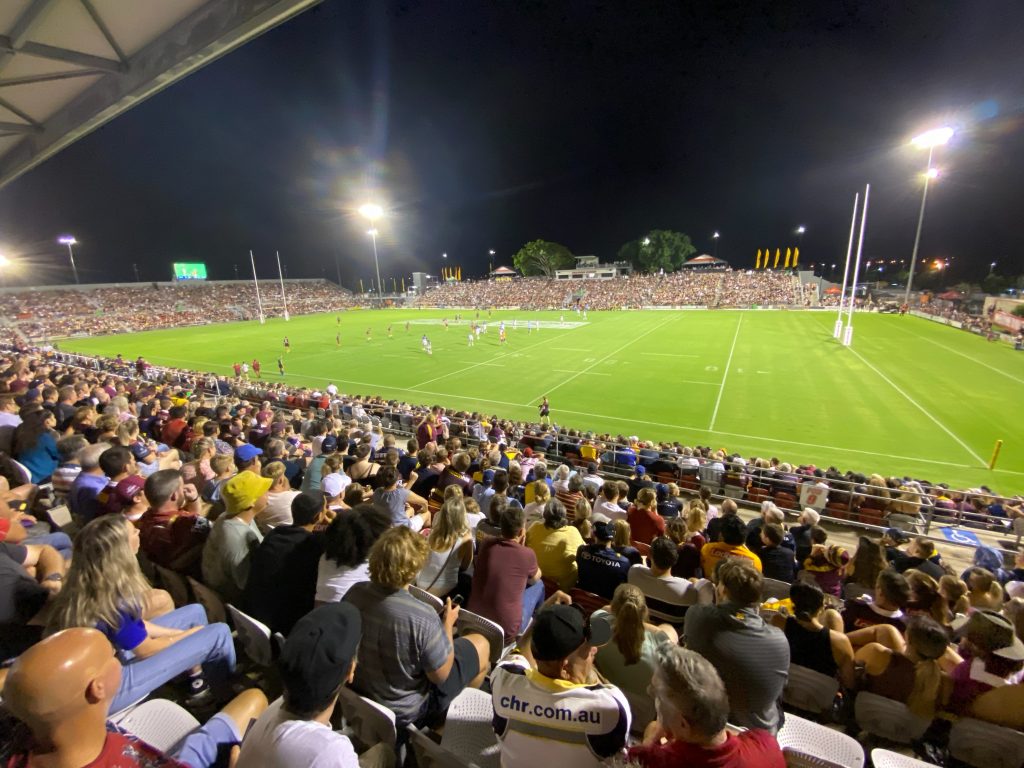 Falcons chairman Ashley Robinson believed the Dolphins has earned the chance to become an NRL team.
"I honestly believe Redcliffe deserves the opportunity," he said.
"I'm not sure if Ipswich is a better spot with the (western) corridor but as far as deserving a go, no-one has put more into rugby league in Queensland than Redcliffe.
"So, they deserve a crack at it."
Mr Robinson said he was surprised the Dolphins bid team had not spoken to the Falcons about their plans yet.
"They've spoken to Council, but I find it odd they haven't spoken to Falcons."
"Despite the fact we have an arrangement with Melbourne Storm, they could have at least told us they are planning to involve the area and come into the area. But I wish them well."
Mr Robinson said the Sunshine Coast could be in the frame to have an NRL team of its own in the future, depending on the 2023 outcome.
"If the Dolphins get in, a Sunshine Coast-based team would be a long way off.
"But if the Dolphins don't get in, then I would think there is a distinct possibility that there could be a team playing out of here in the next decade, especially with the possibility of a south-east Queensland Olympics (in 2032) and the infrastructure development."
Sunshine Coast Council confirmed it has had discussions with the Dolphins bid team but no commitments had been made "at this time".
"Sunshine Coast Council already has agreements in place with NRL clubs South Sydney Football Club and Cronulla Sharks that delivers NRL competition fixtures at the Sunshine Coast Stadium," a council spokesperson said.
"Council will also welcome further opportunities to bring more rugby league action to our community.
"Earlier this year, the Dolphins bid team provided a briefing to Sunshine Coast Council representatives.
"While the briefing was informative, no commitments have been made at this time and Council wishes the Dolphins bid team every success in progressing its bid."