The residential property price upswing that started in late 2019 isn't showing any signs of slowing down as the Coast's popularity continues to attract more entrants.
COVID has certainly helped jolly along the market as the Federal Government's stimulus packages kicked in and Virus Escapees Seeking Provincial Australia, or VESPAS as demographer Bernard Salt calls them, seek the Coast as a lifestyle change.
But there is another side to the Coast's property market upswing story, says CoreLogic's head of residential research Eliza Owen.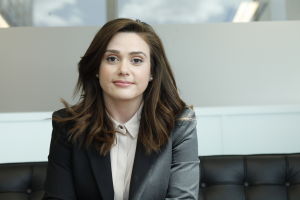 Migrating to the Coast isn't a new phenomena.
Moving away from the Coast to look for work opportunities is certainly a past norm. What's new is staying on the Coast.
"During 2020 that departure from the Sunshine Coast probably hasn't happened as much," Ms Owen says.
"The implication for prices is when you don't have people moving you don't get properties coming onto the market," she adds.
"That constrains supply and puts additional pressure on prices."
Any slowdown in the market, which isn't foreseen at the moment, would likely come from a change in migration if the work-from-home trend peters out as more organisations facilitate workers returning to offices and more attractive job choices return to the city areas.
"Another thing that is probably going to slow things down is affordability constraints," Ms Owen adds.
Help keep independent and fair Sunshine Coast news coming by subscribing to our free daily news feed. All it requires is your name and email. See SUBSCRIBE at the top of this article 
"Across the Sunshine Coast you are seeing a typical dwelling value of about $690,000."
Buyers may then look at the next closest lifestyle market that is affordable and accessible to the Coast.
The Australian Prudential Regulation Authority isn't looking at making changes to lending.
Reporting on quarterly home lending to the end of December 2020, it reports that despite an increase in new lending "at higher loan-to-valuation ratios and debt-to-income ratios" the indicators aren't suggesting any reason to change housing lending standards.
Ms Owen says this doesn't mean banks won't review their books and take a more conservative view on their lending.
"Essentially, anything that impacts the amount of home lending that goes out is going to have an impact on prices," she adds.
The cessation of the JobKeeper may have some impact on the rental market particularly for those Coast residents who work in the tourism industry and have been heavily impacted by COVID.
The total stock available on the Coast, Ms Owen says, is at about 35 per cent below the same time last year. "This is an incredible deficit in stock," she adds.