For Kaylene Langford, growing up in a prominent and conservative family in Nambour she felt she had nowhere to turn to while navigating the realisation she was gay.
Hoping to help the next generation of youth, and anyone in similar shoes, Ms Langford is featuring in a documentary in which she shares her story of growing up in a regional town.
The 32-year-old and successful entrepreneur says she did not have an LGBTQIA+ role model or anyone in the community with whom she could identify.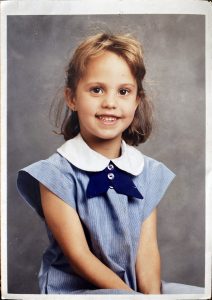 "That was a big part of my story, I don't really recall seeing gay people in Nambour," she says.
"Growing up there were those times you started to feel you were different and I didn't really come out until I was 23."
Ms Langford was successful in her application after seeing a casting call from Pedestrian TV, a platform designed to resonate with younger Australians, and hopes to now be that role model for others.
"There's a lot of statistics the mental health around queer people isn't the best and a lot of that comes down to representations, so having people in your community that are examples or role models to help you identify."
Pedestrian TV recently visited Nambour to film Ms Langford's journey, hosting a Mardi Gras and Pride party in conjunction with Absolute Vodka.
Ms Langford says her journey identifying as gay has not been easy, especially when it came to telling her close-knit family.
"It was a really tough time for a few years when I came out.
"I actually spent some time away from my family, but we all got to that point where it was too painful to stick to our sides and not be together.
"You've got to go through the tough times to comes out the other side."
She says the values of her traditional upbringing inspire the work she does advocating for others to overcome adversity in a professional capacity.
"I've always been taught to be advocates for those who don't have a voice or are marginalised."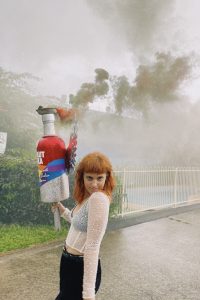 Living on the Gold Coast, in New York and Melbourne, Ms Langford spent her early adult years as a social worker and wrote an awarding-winning program for St Vincent de Paul on how to help children on the "fringes".
From there she took on the role of a government adviser of best practices, but a health scare seven years ago forced her onto a different career path.
"I got burnt out in the government system – I was commuting from the Gold Coast to Brisbane."
Ms Langford says she was miserable and began suffering from severe headaches.
"It went on for three months and I eventually I went to get it checked out.
"My doctor ordered an emergency scan. In that moment it was enough of her taking it serious for me to worry.
"All those thoughts go rushing through your head and I went to worst case scenario."
When her results came back clear, Ms Langford was told stress and quality of life was having an impact on her health.
"It was a bit of a wake-up call to say, okay, if you're not happy, what would make you happy."
Ms Langford attended a personal development course on entrepreneurship, resulting in her own brand StartUp Creative.
"I threw myself into learning business and entrepreneurship," she says.
"I wrote a program called How to Turn Your Passion into a Business based on the one I'd written for Vinnies and went out and sold it to councils and universities.
"Over the years it had merged into a podcast and one-on-one business coaching to help people all over the world turn their passion into a viable business."
Now based in Sydney, Ms Langford is also due to publish her first book, How to Start a Side Hustle, later this year.
The documentary she is featuring in can be seen via: www.absolut.com/au/showallyourcolours/