A Nambour pottery studio is gaining popularity as a "gym for your mental health" through its tranquil, therapeutic space for people looking for a social, creative or personal outlet.
The Pottery Studio began four years ago after owner Rod Constandinides, who enjoyed pottery as a hobby, realised there was nothing like this around.
General manager Gaby Sheridan said the studio was initially set up for the region's younger demographic but has grown with all ages loving what they offer.
"The Sunshine Coast needed something for young people to do that was a bit different and not just going out for dinner," she said.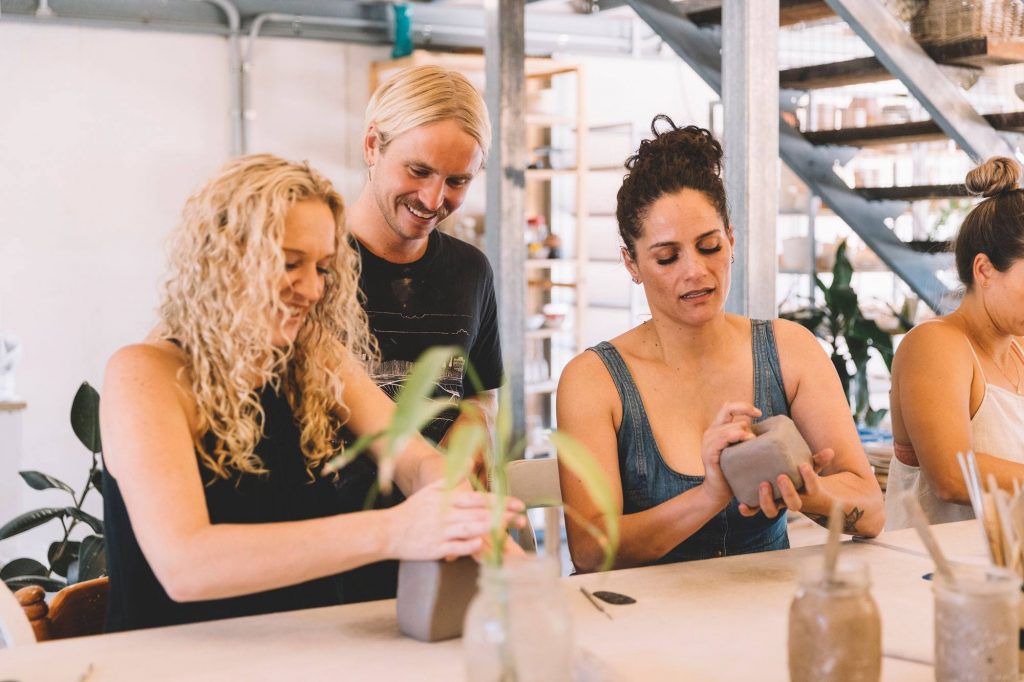 The studio offers a range of classes, including social clay and wine or coffee, glazing classes and longer courses for those who want to attempt wheel throwing and sculpture making as well as school holiday activities.
Gaby said over time the business had shifted towards providing an outlet for people's mental health through the creative process.
"For us pottery is so tactile and grounding, it's really therapeutic.
Like stories about Sunshine Coast people doing great things? Help us deliver more by registering for our free daily news feed. All it requires is your name and email. See SUBSCRIBE at the top of this article 
"We really try to focus on the mental health and the therapeutic side of the process.
"Although it is something you come to do to make something, we really try to shift people's focus off the result of the piece that they're making and try to get them to be present in what they are doing and the making process."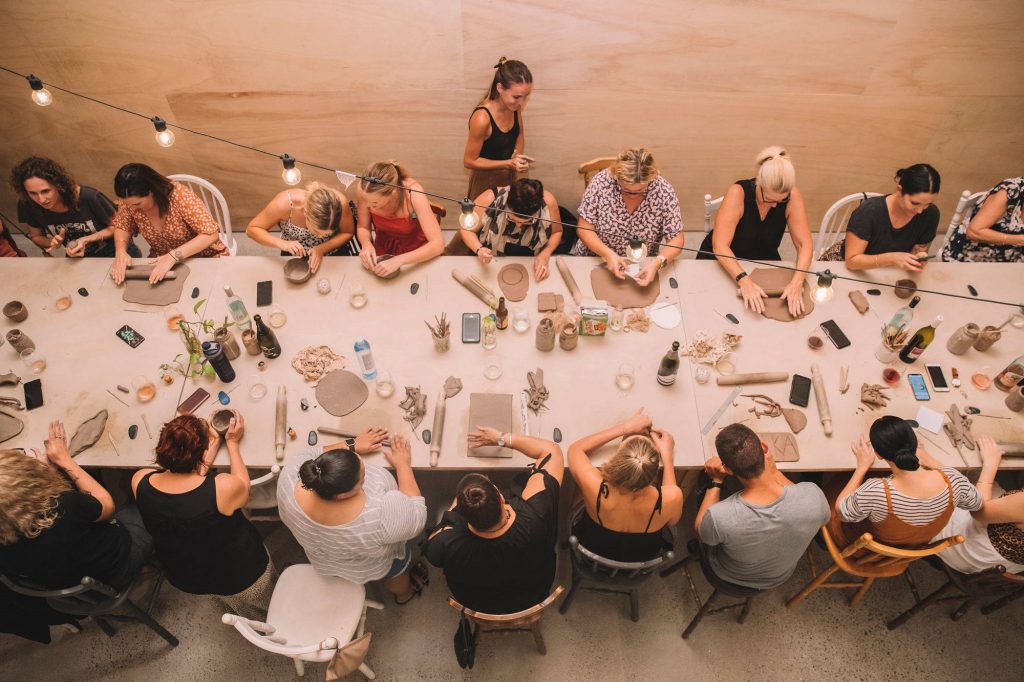 Gaby said the studio was popular with mums who have down time while their children are at school and for baby showers or hens' parties.
With a current shift towards local, handmade products, Gaby said people enjoyed the process of creating something they could keep and use.
"I think it's nice for people to make something that they look at in their house or they use, like a cup.
"Even if it's not as good as something you might buy, they get a lot of appreciation out of it knowing that they made it."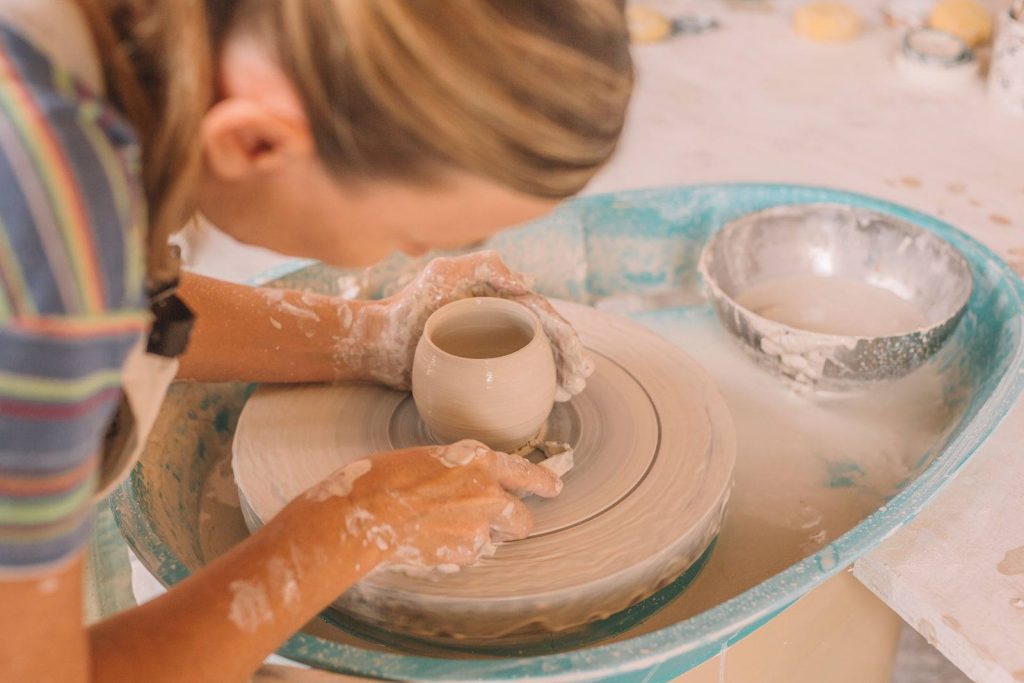 She said a lot of regulars attended to make gifts for people. The trends kept changing, with cups and cheese platters hot items right now.
The Pottery Studio recently opened The Espresso Studio, a cafe next door which doubles as a place to sell old or left-behind creations.
"Currently, they have works from last year on sale and all the money goes to local environment charities," Gaby said.
"It's a nice way to not waste the things that don't get picked up."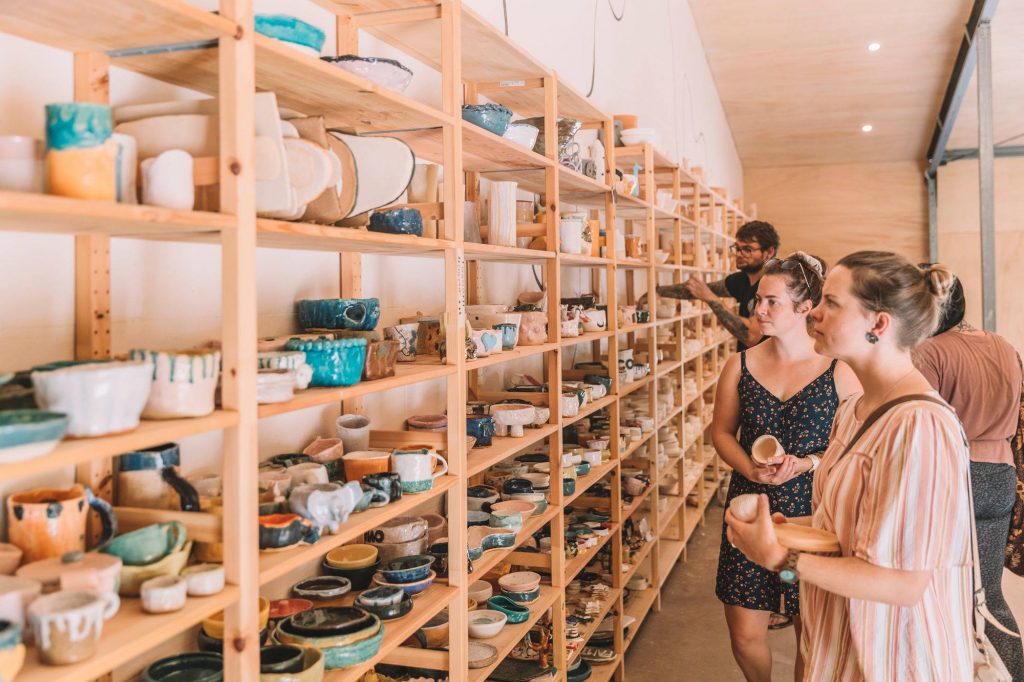 Gaby fell in love with pottery while living with a ceramicist during her overseas travels and has been teaching at the studio for more than two years.
"I really enjoy teaching the courses because you get to develop a relationship with people because you see them for months and you get to see them progress."
She said it was also nice to be part of Nambour's vibrant and everchanging community.
"It's really nice, Nambour is growing and changing heaps and it is so nice to be part of a local community."
The Pottery Studio is located at 4/20 Brookes Street, Nambour. For opening hours and class bookings visit thepotterystudio.com.au.