Children could get stuck in limbo for years between warring parents after changes to the Family Court that experts warn will drag out legal battles and cost thousands of dollars.
Sunshine Coast lawyers said the Federal Government's recent decision to merge the Family Court and Federal Circuit Court to "streamline" the process would also put emotion-charged and complex family matters before judges who did not specialise in family law.
There are concerns cases will no longer be heard on the Sunshine Coast, forcing families to travel to Brisbane and spend even more money on expensive lawyers who charge around $500 an hour.
Lawyers, judges and experts have slammed the "flawed" merger, warning that complex family cases will now have to compete for time against other matters such as immigration, human resources, commercial and privacy.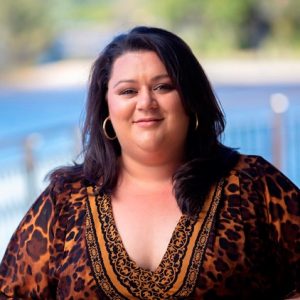 Prominent Sunshine Coast senior family lawyer Rebecca Wilson, from Griffiths Parry Lawyers, said the merger was "unbelievable" and would hurt families by drawing out legal cases for years and costing thousands of dollars.
Mrs Wilson said family matters on the Sunshine Coast were already bogged down, with a backlog of trial dates booked out until 2022.
She said the Sunshine Coast only had a Federal Circuit Court sitting once a month and the visiting judge already had to deal with as many as 40 cases on that one day – even before the merger.
Mrs Wilson warned that blending the two courts would add even more complex cases to the sitting judge's plate which was already too full.
"Our judge is hard-working; he visits Maroochydore, Townsville and Brisbane and when he is here he can have between 20 and 40 matters before him," she said.
"How can any judge be expected to allocate reasonable time when you have 30 other matters before you?
"(The caseload) is unacceptable. Even just one matter more is unacceptable."
Mrs Wilson said long delays were damaging to children who were often left in limbo for extended periods waiting for matters between their parents to be resolved.
"It's horrible. The court system is no place for families, and children are often alienated from a parent as they wait to get a decision," she said.
"Plus you add in the financial issues and many people can't afford a lawyer."
Do you have an opinion to share? Submit a Letter to the Editor with your name and suburb at Sunshine Coast News via: news@sunshinecoastnews.com.au
Solicitor Sarah Quilliam, a director at Pippa Colman and Associates in Maroochydore, said the Federal Circuit Court was already short by eight judges who would now have the extra work of tricky family law matters.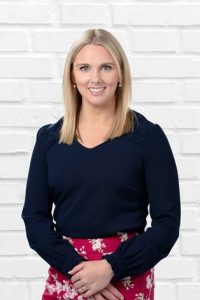 "I can't see how merging the two courts will save time or make it easier when there's already a huge backlog in both courts and a clear shortage of judges," Ms Quilliam said.
"Typically (the visiting Federal Circuit Court judge) has 30 to 50 matters on any day – usually no less than 30 and more often 40.
"That's a lot of people to squeeze in a tiny building and a lot of matters for one judge to deal with."
Ms Quilliam said there was great concern that the Federal Circuit Court would no longer visit the Sunshine Coast which could cost families thousands more in legal fees travelling to Brisbane.
"There is a risk that we lose funding for our circuit court, and all matters are dealt with in Brisbane."
More than 155 stakeholders in Australia's family law system have signed an Open Letter to the Attorney-General opposing the "flawed bill".
The signatories include 11 retired Family Court and Federal Circuit Court (FCC) judges, former Chief Justices the Hon Elizabeth Evatt AC and the Hon Alastair Nicholson AO RFD QC, women's legal services, law councils and community legal centres.
"Stakeholders have called for three years for the merger not to be passed out of concern it would have devastating impacts on families, result in a loss of structural, systemic specialisation and dismantle the appeal division," said a statement from the Law Council of Australia.
Like stories that inform, connect and celebrate the Sunshine Coast? So do we. Join an independent local news revolution by subscribing to our free daily news feed: Go to SUBSCRIBE at top of this article to register
The legal fraternity accused the government of sneaking through the bill by listing it without warning before it was passed with the support of One Nation and crossbencher Rex Harris.
Law Council President Dr Jacoba Brasch QC said now was not the time to put families at more risk while they suffered the impacts of the "devastating shadow pandemic of family violence experienced during the COVID-19 pandemic".
Stakeholders have warned the merger will increase cost, delay and stress for families.
"Even before the COVID-19 pandemic, the Family Court and FCC were facing delays of more than a years' worth of cases each," the Law Society of Australia warned.
"Two in three FCC judges already have more than 300 matters in their dockets, some more than 600."
The ideal number should be around 100 each.
Attorney-General Christian Porter said the changes would enable families to deal with their matters "much more quickly and at lower cost".
"It will establish for the first time a single point of entry for families so they are no longer bounced around between different courts – a recurring feature of the current system that contributes to lengthy delays for families," he said.
"The Bill will bring about the creation of a single set of consistent rules, processes and procedures to apply in the Court.
"The implementation of a consistent set of court rules will make navigating the system simpler and reduce confusion for Australian families, while ensuring that the rules represent best practice."