Residents fear a part of Mooloolaba's heritage could be flushed away with a proposal to demolish the iconic Loo with a View.
The community will be asked their opinion about moving or upgrading the toilet block, which has perhaps the best view in Australia.
Positioned in the heart of Mooloolaba's tourism precinct, it has been taking centre stage on the beach for more than 20 years.
But the Sunshine Coast Council says the "ageing" lavatory building is reaching the end of its "useful life" and the costs to maintain and operate it are escalating.
"Extensive works would be required to upgrade the existing facility," a council spokesperson said.
"Accessibility also needs to be improved for those in our community with a disability and, for example, parents or carers with prams."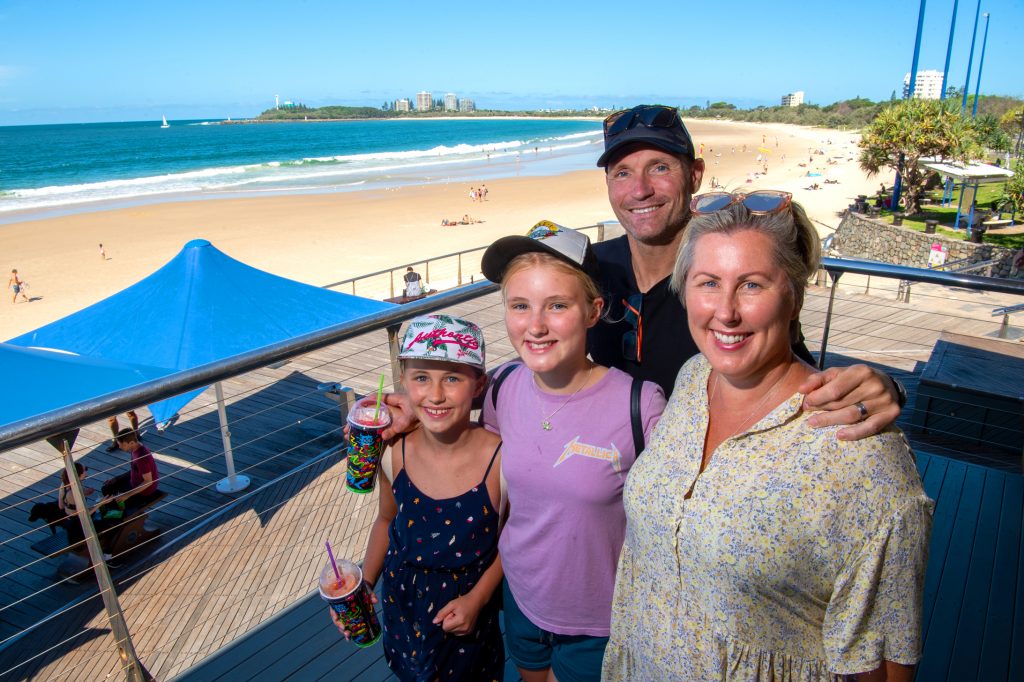 A council spokesperson said the community would be consulted this year "for their views on the options for a new and improved Loo With a View either at its current position or at a new location within the parklands".
The changes are part of a major Mooloolaba Foreshore Revitalisation Project to transform the beachfront with more parklands, paths and amenities.
Mooloolaba councillor Joe Natoli said he hoped the community would speak up and prevent the loo block from being demolished.
Cr Natoli said an option that had been raised by council officers was to relocate the amenities near the Mantra Zanzibar.
"It's an iconic building, it's not well maintained, but I would hate to see it pulled down. I think it has heritage value," he said.
"It's the only toilet in Australia that people have come to love. I would love to see it given a new lease of life."
Do you have an opinion to share? Submit a Letter to the Editor at Sunshine Coast News via: news@sunshinecoastnews.com.au
Mooloolaba Chamber of Commerce president Graeme Juniper said everyone he had spoken to was against getting rid of the Loo with a View, which he said was known all around the world.
"For it to be pulled down and another structure put in its place is not what the community wants," Mr Juniper said.
"The Loo with a View has gone worldwide; it's quite famous because not many places have a toilet block located like it is on the number one beach in Queensland.
"It's perfect the way it is and doesn't need changing."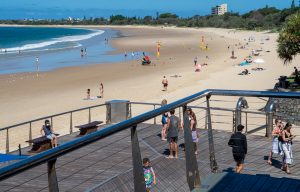 Mr Juniper said the building had been designed  to represent a trawler facing the sea and there was no reason to spend "millions" to demolish it and "millions more" to rebuild a toilet somewhere else.
Cr Natoli said the decision to reconsider the toilet's future had not been outlined in the plans for the Mooloolaba Foreshore Revitalisation Project released to the community.
He said it had was added at a later date after an engineers' report uncovered that the building was worse for wear.
However, Cr Natoli said he had read the engineering report and did not believe the loo's problems were enough to warrant its removal.
Join an independent local news revolution by subscribing to our free daily news feed: Go to SUBSCRIBE at top of this article to register
A spokesperson for council said extensive stakeholder and community engagement was undertaken as part of the Placemaking Mooloolaba Master Plan, which was endorsed by council in December 2015.
Part of the detailed design that was released in August 2019 involved increasing public beachfront by 40 per cent and adding extensive waterfront pathways and amenities.
"A new and improved Loo With a View is part of the detailed design," the spokesperson said.
For more information about the Mooloolaba Foreshore Revitalisation visit the project webpage on council's website www.sunshinecoast.qld.gov.au/MFR.