Mayor Mark Jamieson is counting on an infrastructure bonanza for the Sunshine Coast if the Olympics comes to South East Queensland in 2032, with better transport connections, new facilities and more jobs.
But a leading property analyst has warned we need to prepare for the growth expected to flow from hosting the global games or face an escalation of the region's housing crisis.
Brisbane and South East Queensland are considered almost certain to host the Olympics in 2032 after the International Olympic Committee endorsed Australia as the preferred bidder.
Mayor Jamieson, who has been pushing for the event with the Council of Mayors since 2015, said the Games would "supercharge" the Sunshine Coast by fast-tracking big projects and creating new ones.
"This will bring forward the development of our (Maroochydore) City Centre," he said.
"I would like to think it will bring forward the development of a major convention and exhibition centre.
"Certainly it should ensure that our stadium is finalised. By 2032, we want to be a full stadium with seating for around 24,000 people."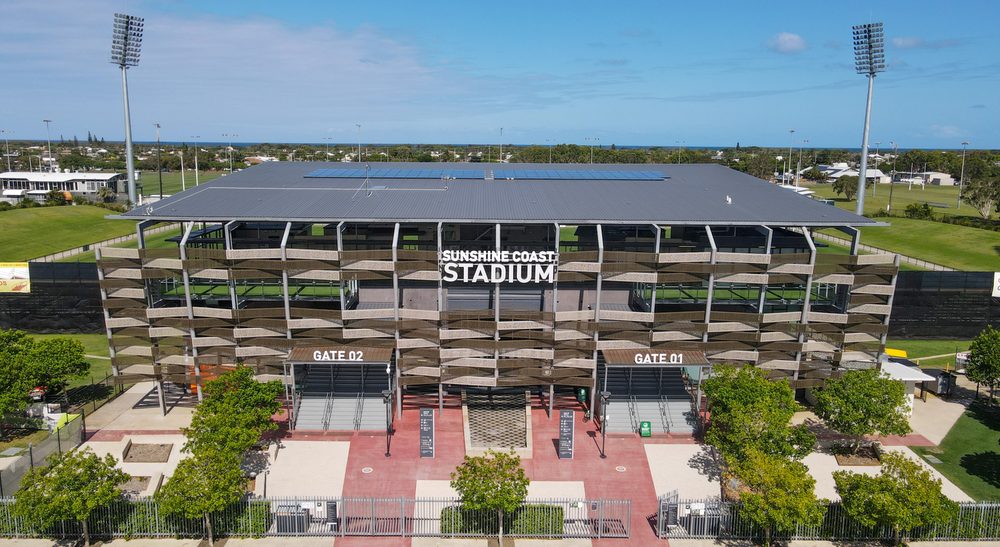 Mayor Jamieson said he wanted one of the lasting legacies of the Games to be better transport infrastructure for the Sunshine Coast.
"The Games will come and go and they'll be fantastic … they'll put Australia on show to the rest of the world," he said.
"But but what's really important is the focus on infrastructure and using that to bring forward … investment in transportation.
"That's always been the objective of the Council of Mayors and that remains our objective.
"In 11 years time, there'll be at least another 1 million people move to South East Queensland, probably more, and that requires much improved transportation and that's our objective."
Do you have an opinion to share? Submit a Letter to the Editor at Sunshine Coast News via: news@sunshinecoastnews.com.au
Mayor Jamieson said the rail duplication to Nambour should be on the list as well as "outstanding connectivity" between the Sunshine Coast and Brisbane, the Gold Coast, Toowoomba, Ipswich and Moreton Bay.
He said more people would move to the Coast for jobs and lifestyle, and the exposure of our region beaming into television screens around the world was something money could not buy.
"We are seeing incredible growth at the moment as a consequence of the COVID crisis and people seeing the Sunshine Coast as a very safe area to be.
"Adding the Olympic Games to that I think will prove the place as being more attractive to people and we will see more people come here."
However, Direct Collective chief operating officer Mal Cayley said the Olympics would be a double-edged sword, bringing jobs and growth, but exacerbating an already worrying housing crisis.
Mr Cayley said the COVID pandemic had accelerated the current housing crisis he had predicted would happen by three to five years.
He said the Olympics would also shower the city in new infrastructure a decade ahead of time, which would create more jobs and attract more people who would have to compete in an already under-supplied housing market.
Mr Cayley warned of an "extended housing crisis" that could last for years, with people living in tent cities, unless all stakeholders came together to find solutions before the next wave of growth.
Join an independent local news revolution by subscribing to our free daily news feed: Go to SUBSCRIBE at top of this article to register
He said the Sunshine Coast was suffering the "most significant undersupply" of housing of any top 10 city in Australia "probably in history".
"Unless we start immediate discussions and get solutions in place, what we could see are little tent cities popping up around the place because we need to house people in the short-term," he said.
"It could be two to three years at crisis level."
"We need to start discussions at every level to find solutions," he said, adding that vocal minority groups that were opposed to development should not be allowed to drive the agenda.
"We don't want over-development but we need a sophisticated response to the challenge."