A seven-week surf program, blending traditional and contemporary Sunshine Coast culture, is helping children develop life-long skills.
Dingira Warrai, meaning 'sea dance' in Kabi Kabi language, is running until April 1 at Noosa.
Thirty youngsters are participating in the program, which is offered by Youturn Youth Support, and imparts valuable knowledge on sustainability, community and health through feel-good surf dance lessons.
Children and their families gather early at Noosa river mouth to learn from Kabi Kabi Custodian Lyndon Davis for land sessions, and Surf Dancer Academy coaches for surf dance and ocean skills.
Head coach Kristy Quirk has a deep respect for First Nations culture and is delighted to be working alongside Lyndon Davis and Gubbi Gubbi Dance.
"Surf Dancer loves to collaborate with indigenous dancers as a holistic way to show case surf dancing, encouraging learning, connection and expression. There is something very special about bringing dance to the ocean," she said.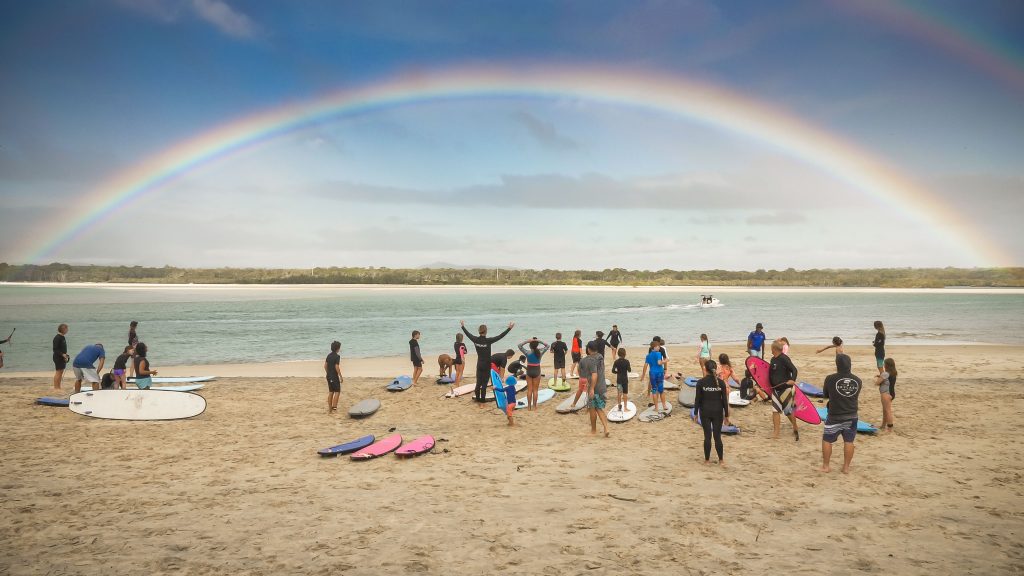 Youturn Engagement Manager Susan Beaton said Dingira Warrai was born following an invitation to Youturn by Tewantin Dental Centre, part of Bupa's Dental Network, to apply for a grant to deliver a wellbeing program aimed at building resilience in children.
The funding was awarded through Bupa's Community Grants program, which is focused on supporting local community organisations to build mentally healthy and resilient communities.
"The events of 2020 brought many of us back to our local neighbourhoods – coming together to talk things over, taking time for family, sharing knowledge, stories and skills – highlighting the strength in traditional First Nations ways of doing things," she said.
"These perspectives are key to the oldest surviving culture on Earth and became the inspiration… our partners Gubbi Gubbi Dance and Surf Dancer Academy of Surf were the perfect collaboration to deliver our program vision, and we are extremely grateful to Tewantin Dental Centre for gifting local children this experience", Susan Beaton said.
The program aims to embed traditional knowledge and skills to tackle adversity or issues like feeling anxious, down or under pressure.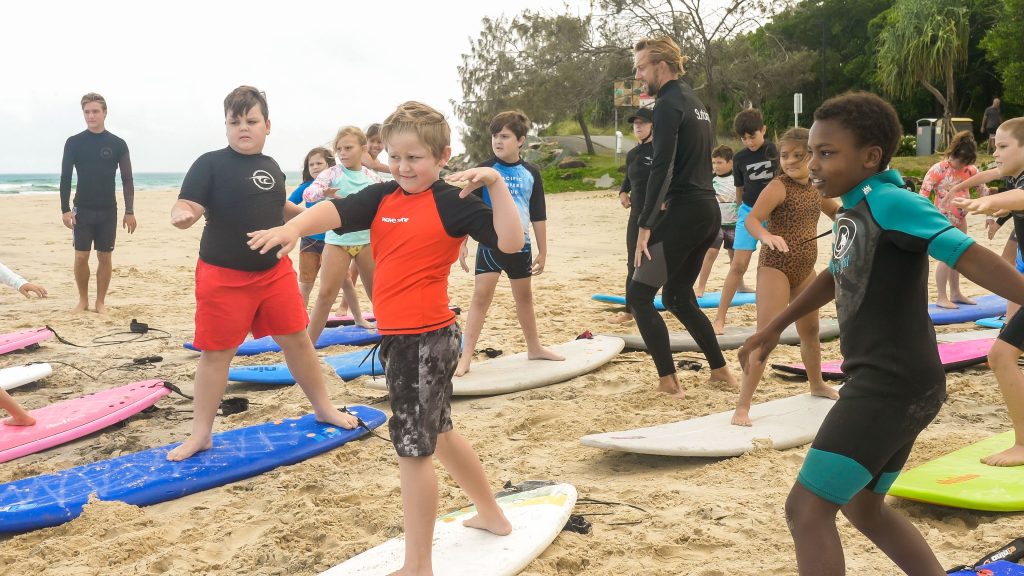 The unique mix of elements has participants and supporters including Deputy Principal of Tewantin State School, Rick Cass, excited about the Dingira Warrai program.
"Our children who identify as either Aboriginal and Torres Strait Islander heritage, are thrilled to be given this unique and fun learning opportunity, using an outdoor classroom in the early morning as a place and time to promote wellbeing is magic," he said.
Children learn to connect to nature, be in the moment, block out noise to stay strong and share struggles and triumphs with family and peers.
It is envisaged that these protective behaviours, the enjoyment of surfing, understanding the ocean and connection to country, will build confidence and equip children as they transition to teenagers and into adults.
To learn more about the program contact Youturn Youth Support on 5442 4277.