The Waves Bowls Club Caloundra has plans for further upgrades after it was rebranded last year.
The club is a complete hospitality destination located in Caloundra City's heart.
It was acquired by The Waves Group (Across the Waves Sports Club) in October 2018 and was formally known as Caloundra Bowls Club.
The Waves Group is a total entertainment provider, bringing communities together at quality sporting and recreation facilities within a family environment.
It prides itself on being a premier club, providing an excellent offering to members, guests and the community.
The former Caloundra Bowls Club has undergone a rebrand and is now known as The Waves Bowls Club Caloundra.
The Waves Group, in consultation and partnership with The Waves Bowls Club, took the large step in 2020 in transforming two of the three grass greens to needle punch synthetic carpet.
There are also future plans to redevelop the club with master planning underway and this will include car parking, refurbishing the licensed premises and constructing permanent shade over both greens.
After being formed in 1944 by a men's committee, followed by the ladies in 1947, the club has become a major part of Caloundra's sporting community.
Since 1996, it has undertaken three redevelopment programs and these redevelopments have lifted the club facilities to the standard they are today.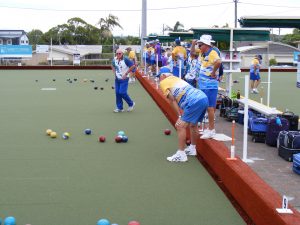 High achievement by many of their players has always been a standard practice.
There are two junior bowlers, Harry Goodberg and Oscar Culley, who acquitted themselves admirably in the recent State Junior Championships, winning the Pairs bronze medal.
On a national level, Eileen Smith was one of the first Queensland Ladies to represent Australia on a South Africa tour in 1958.
This was followed by two junior bowlers who have progressed to state level and are now members of the national squad.
They are Bolivia and Cassandra Millerick, who commenced as juniors in 2012, leaving the club for the Gold Coast in 2016 and winning many club championships in those years.
Current member Peter Johnson has also been recognised at state level.
On a district level, Caloundra has won every district championship.
A historic year was 2006 when the ladies entered six divisions of the District Pennant competition winning all six divisions.
Men and women have won the Sunshine Coast District Champion of Club Champions.
One of them was Bev Malcolmson, who was the first of many players from the club to play at state level.
Like stories that inform, connect and celebrate the Sunshine Coast? So do we. Join an independent local news revolution by subscribing to our free daily news feed: Go to SUBSCRIBE at top of this article to register
Administration is also a matter of pride in the club and members have a history of being appointed to Bowls Queensland selection and match committees.
Today, the Sunshine Coast district has representation at Bowls Queensland through Caloundra members.
Since the construction of the new greens membership has increased above expectations.
The club expects this trend to continue as future plans are completed.
The Waves Bowls Club Caloundra has some special events in the pipeline that will be popular with all bowlers here on the Sunshine Coast.
Congratulations to The Waves Bowls Club Caloundra and The Waves Club Caloundra for achieving their high standard of sport and recreational facilities.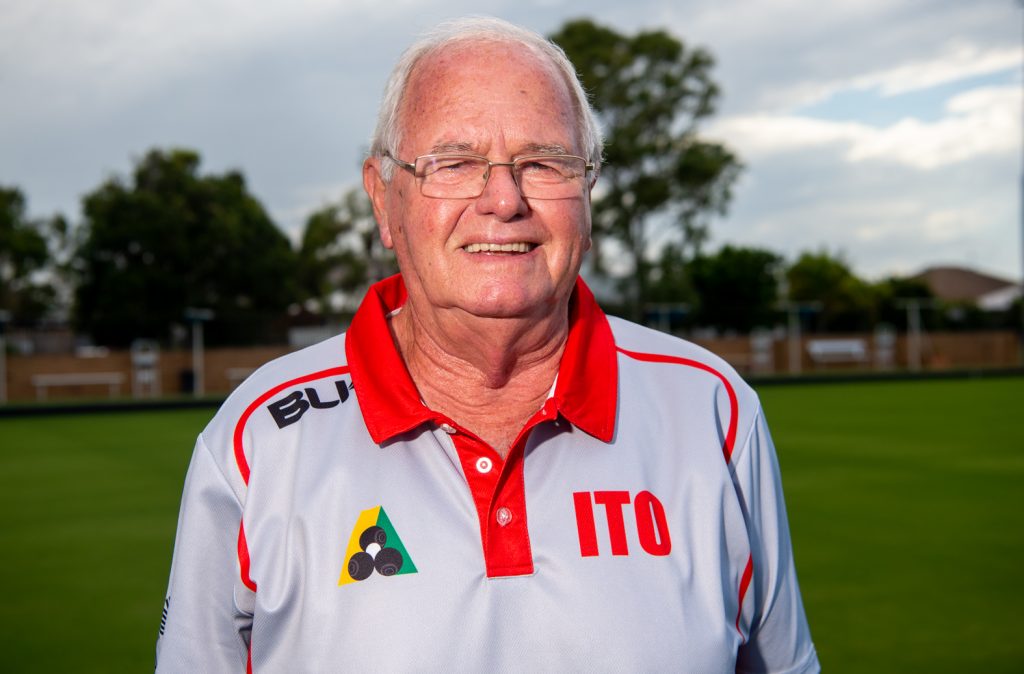 Barry Ashby (pictured) is district secretary of the Sunshine Coast Bowls Association and a leading Australian bowls official. His column will appear each Tuesday in sunshinecoastnews.com.au featuring bowls news and results