The Sunshine Coast is poised for a baby boom as the number of women undergoing IVF soars during the pandemic.
The Coast's biggest IVF clinic, Fertility Solutions, has experienced a spike in the number of people wanting to start a family, with enquiries up by between 20 and 30 per cent.
And according to fertility specialist and obstetrician, Dr George Bogiatzis, the demand doesn't appear to be letting up any time soon.
The increasing demand for IVF comes as births at the Sunshine Coast University Hospital have risen 8 per cent year-on-year, with 272 babies delivered this January compared to 250 last year.
Buderim Private Hospital is also expecting a huge 57 per cent increase in maternity patients booked to give birth in March compared to the same time last year.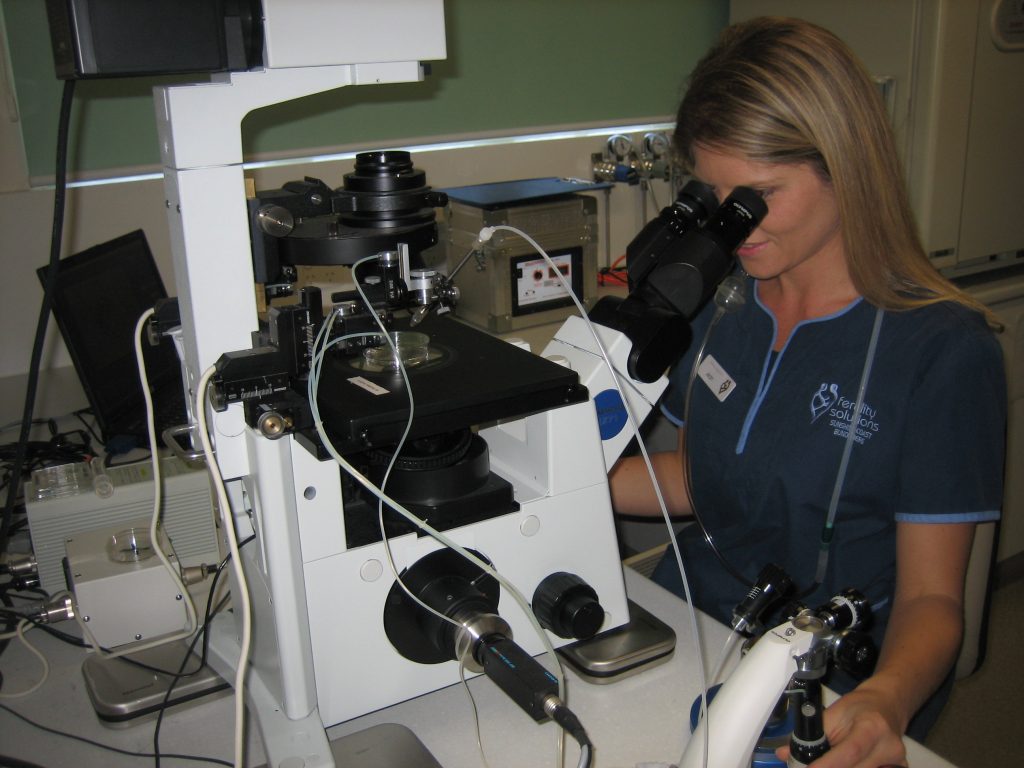 With one in six couples facing difficulty starting a family, In Vitro Fertilisation and other assisted reproductive technologies have grown significantly in recent decades.
Today almost one in 20 babies in Australia is born through IVF.
Fertility practitioners have been trying to unravel the reasons behind the current surge in demand, with some speculating that the uncertainty and loneliness of lockdown had highlighted the importance of family.
Other contributing factors were people having more money because they were not travelling overseas and also having more time for appointments and treatments because they were working from home.
"All of a sudden, there's no better time to start a family," said Fertility Solutions CEO and clinic manager Denise Donati.
Ms Donati said some couples were concerned about the health risks of starting a family during a pandemic but they appeared to be outnumbered by others who had seized the opportunity.
"Some of the couples we are seeing had made the decision to have no children but because of the pandemic their life flashed in front of them and they wondered if they had made the right choice," said Ms Donati.
"There were also a certain number of people who were able to access their super who wouldn't have been able to afford fertility treatment before."
Do you have a story to tell? Get in touch with us via: news@sunshinecoastnews.com.au
Dr Bogiatzis said the demand for IVF had really taken off after the initial shutdown and once the uncertainty of the pandemic had eased.
"In the last six months or so, things have really changed and there does appear to be at least a 20 per cent increase," he said.
"It doesn't look like there's any end in sight."
Dr Bogiatzis said the coronavirus outbreaks had spurred people to prioritise their health and highlighted the importance of family.
Interestingly, he has also noted a large number of IVF clients who are new residents to the Sunshine Coast, which is experiencing Australia's highest interstate migration.
Dr Bogiatzis said his practice had hired extra staff and was working around the clock to meet the demand.
Ms Donati said Fertility Solutions had been in the unique position of being able to continue its clinical services through most of the pandemic because it has its own clinic for procedures unlike most other services that have to use hospitals.
That meant women could undergo "pick ups", or egg extractions, even during the elective surgery shutdowns when other hospitals were restricted.
Ms Donati said during the initial slowdown in the first months of the pandemic, priority was given to women who had the greatest need, for example, those undergoing chemotherapy or in an older age bracket.
Get your daily fix of local stories by signing up for our FREE news bulletin. Simply click SUBSCRIBE at the top of this article 
Which IVF clinics are successful?
Couples who want to fall pregnant through IVF can now compare the true success rates of different clinics.
The Federal Government has launched the YourIVFSuccess website which compares fertility clinics and can estimate an individual's chance of success.
The site includes statistics on IVF treatments that result in live births and compares each clinic to the national average.
"The website means infertile Australians will no longer be flying blind when they choose a clinic; they can use it to research and view the performance of each fertility clinic, to understand their own prospects of success, and to make an informed choice," said Senator for South Australia, Stirling Griff, whose advocacy prompted the website's development.
The website can be viewed at www.yourivfsuccess.com.au.
Baby wall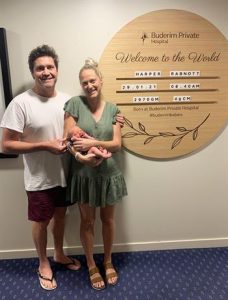 Parents in Buderim Private Hospital's maternity ward can now celebrate the birth of their baby using a new custom-designed photo wall.
The wall is personalised with details about each baby, including their full name, date of birth, weight and length.
Karen Clark, General Manager of the Buderim Private Hospital, said the photo wall was introduced following consultation with patients and is already proving to be a very popular addition to the ward.
"The photo wall enables our new parents to take a few precious moments to reflect on the birth of their baby by personalising the letters on the wall and taking a photo to mark the occasion," Mrs Clark said.
"We are so proud of the many thousands of babies born at our hospital and are excited to see our babies recognised on this wall together with the proud faces of their parents," she said.
Buderim Private Hospital's maternity service has welcomed more than 15,000 babies and features three birthing suites and 20 private rooms, each with a queen bed and ensuite.