Despite more people working from home, demand for office space is still hot and, counter to all COVID impact expectations, has improved in the commercial property market.
A-grade office spaces are still being sought, particularly those with long expiry date tenancies.
The Property Council Queensland reports Coast office vacancies have decreased from 16.7 per cent in January 2020 to 13.2 per cent in January 2021.
The only areas that are struggling is street front retail and B-grade or lower office spaces.
"From an investor perspective, we have been inundated with demand and enquiry," Colliers Sunshine Coast managing director Nick Dowling says.
"A lot of southern money want to come up here and invest and eventually start living here."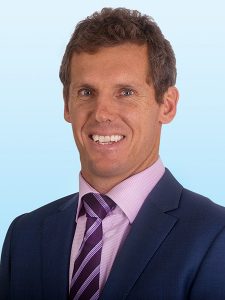 He guesses he has had anywhere between 25 and 50 per cent increase in investor enquiries.
In industrial property, again long leases, sticky tenants and solid capital growth have been the attractions.
"It's undoubtedly been the shining light in the market," Mr Dowling says.
"Back in 2013 to 15 we were averaging 35 lots of industrial land sold each year. Last year, our office alone sold 72. Including other agents, I suggest there was over 100."
This demand is being driven by the e-commerce sector of warehouse to customer, and by the strong interest in 200 to 300sqm industrial units.
"They are getting sold off the plan," Mr Dowling says.
He is also experiencing southern business considering looking to relocate their businesses on the Coast in addition to other areas north of Brisbane.
People are using their self-managed super funds to buy into this affordable investment option.
And he says about 30 per cent of the market is being driven by, "Baby Boomers downsizing out of their homes and moving into higher-end residential stock, but they still need room to for their boats, caravans, toy cars, whatever it is".
"There is a lot of demand from that age and demographic to buy these units," Mr Dowling adds. "It's a trend that has added a new dimension to the market."
For those people not in the market yet, Mr Dowling's top tip is to look where there has been infrastructure spend such as in the new CBD, near the Bruce Highway and Aura.
A long lease term is also critical, particularly in retail, rent that is at market rate and located where businesses want to be placed.
"I always say to people, be patient and don't comprise your investment at what you are looking for," Mr Dowling says. "When something good comes up, you will see it and should act quickly."