A long-running Sunshine Coast literature festival could garner more attention than ever this year.
The 26th edition of Voices on the Coast, presented by Immanuel Lutheran College, will be held online and it's expected to attract viewers from everywhere.
"It's a little bit different this year but our main focus is still generating that love of literature for young people," event co-ordinator and school librarian Kelly Dunham said.
The festival usually entices about 4500 students from around the region.
"But this time we're putting it out there, so it's not limited to the Sunshine Coast. Anybody in the world can jump on in," Mrs Dunham said.
"The festival is for anyone from anywhere."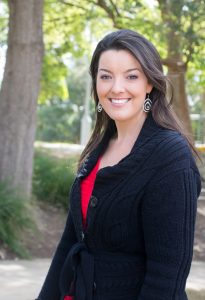 "It's great to think that people from little towns in the outback are able to engage with an author online, when they may not have had that opportunity in the past."
There will be 15 online sessions to choose from, running three times a day from March 1 to March 5, and individuals and groups can book tickets.
A variety of acclaimed authors will join in, including the likes of Lynette Noni, Brian Falkner, Peter Carnavas, Deano Yipadee, Chris Collin and Nova Weetman, along with debut author Sarah Pye and Dr Wong Siew Te linking in from Malaysia.
There will be question and answer opportunities during the sessions.
"We're incredibly lucky here on the Sunshine Coast because Lynette lives here and she's the number one young adult author bestseller in Australia at the moment," Mrs Dunham said.
"She will be a part of the festival and she has a huge following."
Ms Noni, the author of the best-selling Medoran Chronicles, will also be involved in a special signature event on March 2 from 6pm, when students can ask "nitty gritty" questions.
Mrs Dunham said the festival allows youngsters with a chance to learn from the authors, while getting to know them.
"It's really good for the students to realise that authors are real people."
"They have all sorts of trials and tribulations.
"When I was a kid, I thought authors were magical people who lived far away us but in real life they are all around us.
"This gives the kids the opportunity to see the authors and they can be just like them."
She said many authors have become adaptable during times of lockdowns and restrictions.
"The virtual presentations they have created are phenomenal. They're creating stuff from their homes and they've become very creative in the way they're interacting with people."
She said many authors have an "amazing ability" to engage with students, and they love sharing their work.
"It can be a lonely life as an author because you're not in a 9 to 5 job with other people around you."
"Engaging with students and audiences is the best way for them to see their work is valued … and they are very humbled by the amount of attention."
Voices on the Coast
A range of Australian authors and illustrators will engage with students in Year 4 to Year 12.
The festival will showcase authors and illustrators from across Australia in an online format.
Feature authors are Deano Yipadee, Lynette Noni, Chris Collin and Peter Carnavas, as well as a host of others.
There will be 15 online sessions to choose from.   
There will be three sessions daily at 9am, 11am and 1pm Queensland time from March 1 to March 5.
Tickets will cost $5 for individuals and $30 for a school booking (per session).
Purchase tickets via voicesonthecoast.com.au. Tickets will be available, along with the festival program, later this week.