Frontline agencies are calling for urgent action to address a housing crisis on the Sunshine Coast as families are forced to sleep in cars and sheds, camp in parks and bushland, couch surf or pay for motels.
Charities have described the housing situation as the worst it has ever been as rental prices skyrocket amid bidding wars for scarce vacancies.
Sunshinecoastnews.com.au has been told agencies and experts will attend a special roundtable with Mayor Mark Jamieson to discuss the issue.
There are reports of people living in driveways and backyards, in public parks in Caloundra and Coolum and camps mushrooming in bushland around Forest Glen.
The situation has reached such a crisis that agencies are discussing drastic short-term options such as demountable buildings as more and more people struggle to get a roof over their heads.
There have also been suggestions to dedicate an area, such as a field, for people to set up camp and have access to portable toilets and showers in a safe environment.
Do you have a personal story relating to this issue. Contact us via: news@sunshinecoastnews.com.au
Local organisations have been inundated with cries for help as renters are turfed out of properties for a range of reasons, including investors selling the house or moving into it and landlords increasing the rent.
But with no more homeless beds or housing stock to cater to displaced residents, charities have had few options but to suggest people leave the Sunshine Coast for a more affordable town.
For many people who have family and jobs locally and whose children attend local schools, moving away from the area is not easy.
The Sunshine Coast only has one accommodation facility for homeless people which was opened in April last year in response to the coronavirus pandemic.
However that 40-bed adults-only service, which is full and has a waiting list, is only funded until June.
The housing situation is expected to worsen in March when the Federal Government's JobSeeker and JobKeeer supplements expire at a time when rentals are being handed to the highest bidder, with reports of 100 people competing for listings.
"Across the whole of the Sunshine Coast, (the housing crisis) is as bad as we've ever seen it, coupled with the rents going up," St Vincent de Paul Northern Diocesan president John Harrison told sunshinecoastnews.com.au
"We're all waiting to see what happens at the end of March and that will make the problem worse."
Mr Harrison backed the idea of establishing something akin to a dedicated camp which could provide an interim place for people who had been left with nowhere affordable to live.
He said it could be "a secure place for people to go when they are vulnerable".
Do you have an opinion to share? Submit a Letter to the Editor at Sunshine Coast News via: news@sunshinecoastnews.com.au
IFYS Limited executive manager of community services Vicky Meyer said her agency was in talks with the Department of Housing and the Sunshine Coast Council about crisis measures such as demountables.
However, she said tents and buildings were a short-term measure and not the end goal which was to find sustainable long-term housing solutions.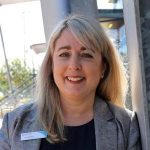 Ms Meyer said the housing problem had been ramping up since about November, but from the start of 2021 had reached "crisis point", with people seeking help who had not expected they would ever be in that situation.
The two issues were housing affordability and housing availability, with the severe shortage of vacancies exacerbating the affordability.
She said people on lower incomes could not compete against renters who were offering to pay 12 months' rent in advance and bidding to pay above advertised prices.
"The increase in what they're charging for rentals is not in line with people on low incomes and families are getting pushed out of the market," she said.
Salvation Army relationships manager Melinda Burrows said families were especially struggling because landlords were preferring couples without children.
She said they were bracing for the situation to worsen in the next six to 12 months.
Help keep independent and fair Sunshine Coast news coming by subscribing to our free daily news feed. All it requires is your name and email. See SUBSCRIBE at the top of this article 
The Salvation Army is in the final stages of securing properties for a program to help people who are unable to secure a rental because of their incomes or family situations.
The program, which will launch within the next month, will involve the charity taking on the responsibility of leasing the homes to those in need.
A spokesperson for the Sunshine Coast Council said its officers did not take enforcement action against people experiencing homelessness or sleeping rough.
"Night patrols are at times undertaken when council receives reports of illegal camping," a statement said.
"When investigating, council officers, at times, connect with people who are experiencing homelessness.
"Where possible, council officers do provide assistance to individuals including information on where and how they can access local support services and housing assistance.
"Where consent is provided, council also makes referrals for people in need of assistance to appropriate agencies and service providers.
"Council continues to work collaboratively with the relevant State agencies, housing providers and community services to address the incidence of homelessness in the region.
"This includes regular program and service planning meetings and advocacy to other levels of government for increased emergency accommodation and public housing options for the region."
Sunshine Coast Council encouraged affected people to call the Homelessness Hotline on 1800 474 753.