Women are leading the Sunshine Coast's top organisations into 2021 as females in our region well and truly smash through the glass ceiling.
Ladies have taken the helm at both Sunshine Coast and Noosa councils, the university, the hospital and the most successful sporting start-up in Australian history, Sunshine Coast Lightning.
They hold key roles as CEOs and civic leaders in the Coast's biggest sectors, with some of them taking over the reins during the pandemic.
Some of the women are also the first to have been appointed to those roles in the organisation's history.
And they are helping shape and steer the Sunshine Coast through what has been one of the toughest periods in living memory but also a time of unprecedented growth.
A high-powered panel of seven "powerhouse women" will share their experiences at the Sunshine Coast Business Women's Network's (SCBWN) first sold-out event of the year.
The panel includes:
• Sunshine Coast Council CEO Emma Thomas
• Sunshine Coast Lightning CEO Danielle Smith
• Noosa Mayor Clare Stewart
• Be (Formally ComLink) CEO Feda Adra
• Sunshine Coast Hospital and Health Service Adj. Professor Naomi Dwyer
• University of the Sunshine Coast Vice-Chancellor and President, Professor Helen Bartlett
Long-time businesswoman and founder of the internationally successful 4 Ingredients recipe books phenomenon, Kim McCosker, will emcee the event on Tuesday, February 9.
SCBWN president Roz White said the group of seven "pack a punch" and were going to "lift the roof" when they came together in one room.
"Collectively, they are awe-inspiring women who are powering on, regardless of what's going on in the external environment," Ms White said.
"In the midst of absolute disruption, many of these women were introduced to our Coast and have made great strides in their fields."
Ms White, who owns five IGA stores on the Sunshine Coast, said having women leading the Sunshine Coast would inspire others.
"I think it's so important because when you look at the statistics of women as CEOs, the percentages are still low and the participation rates are low; we still have a lot of work to do," she said.
"I think it's important for women to have a beacon to look at and who can inspire them so they think 'You know what, I can do that too'."
Ms White said the Sunshine Coast Business Women's Network, which had about 300 members, was driven to empower and celebrate women to achieve in business and advance opportunity for the region region.
The powerhouse seven
Cr Clare Stewart, Noosa Mayor
Cr Stewart is a former barrister at law, published author, nationally accredited mediator, keynote speaker, wife and mother. Clare was elected Mayor of Noosa Shire Council in the 2020 Local Government elections and is the first female to hold the position.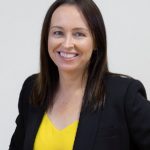 Danielle Smith, CEO, Sunshine Coast Lightning
Danielle Smith has been the CEO and a board director of Suncorp Super Netball team, the Sunshine Coast Lightning, since its inception in 2016. During her time as CEO, Lightning has become the most successful professional sporting start-up in Australian history.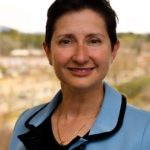 Emma Thomas, CEO, Sunshine Coast Council
Emma Thomas has been confirmed as Sunshine Coast Council's CEO for the next five years. Emma is driven by community togetherness and cooperation, and high on her to-do list is ensuring accessibility and social inclusion for everyone living on, and visiting, the Sunshine Coast.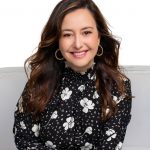 Feda Adra, CEO, Be – formerly ComLink
Alongside her Be team since 2004, Feda has created a shared vision and inspired creativity and a strong commitment to service excellence that has seen the organisation grow and flourish to now servicing more than 34,000 clients.
Professor Helen Bartlett, Vice-Chancellor and President, University of the Sunshine Coast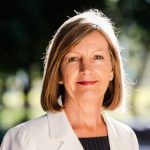 Professor Helen Bartlett commenced as the third Vice-Chancellor and president of USC in August 2020. Professor Bartlett brings an extensive international experience, having held various leadership roles in universities across Australia, the United Kingdom, Hong Kong and Malaysia.
Adj. Professor Naomi Dwyer, Sunshine Coast Hospital and Health Service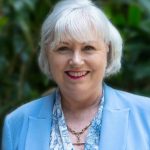 Adjunct Professor Naomi Dwyer was appointed as the chief executive of the Sunshine Coast Hospital and Health Service in December 2017. This follows an extensive history of executive leadership roles where she was instrumental in leading transformational change to deliver high quality care to her community.
Kim McCosker, Owner and Author, 4 Ingredients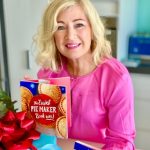 Spanning three continents, a TV-Show '4 Ingredients' screened in 22 countries, a robust cookware range, and an iApp, 4 Ingredients is a brand entrenched into 1 in every 7 homes in Australia.
Due to the popularity of this sold out event, the SCBWN encourages people to book early for their upcoming International Women's Day event being held on Tuesday, 9th March with a -yet-to-announced special guest speaker. Tickets sales will open shortly.