The owners of Sunshine Castle at Bli Bli are determined to make their own happy ending with a plan to save the family business after being forced to close the main castle.
As reported in January, one of the Coast's longest-standing tourist attractions is succumbing to concrete cancer in the main castle building. 
But Birte Benecke-Uhrig said the family would now focus on their toy shop, Absolut Toys, which had shelves and shelves of what Birte called "slow toys" like non-battery operated traditional toys, puzzles and board games.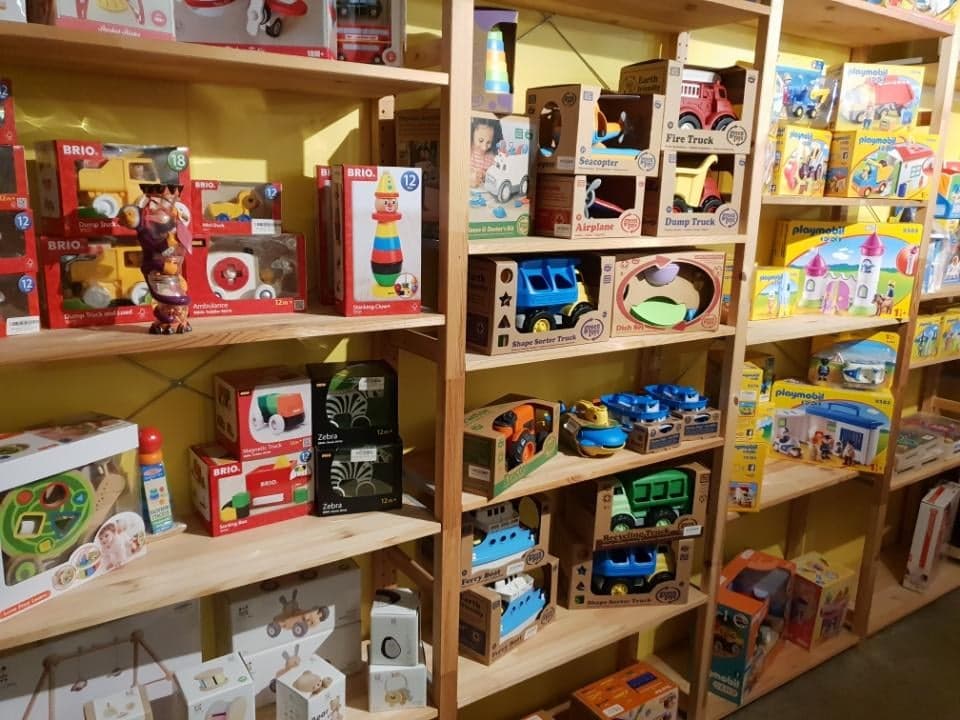 Mrs Benecke-Uhrig said the castle shop had the biggest selection she was aware of in Australia of unique toys, ranging from cast-iron cars and trucks to fairies and unicorns, realistic farm animals, wooden doll houses and collectibles.
She said like the slow food movement, slow toys were in trend as people became more aware of reducing plastic waste and using sustainable materials.
"Slow toys are toys that emphasise traditional materials, play value, quality and durability," Mrs Benecke-Uhrig said.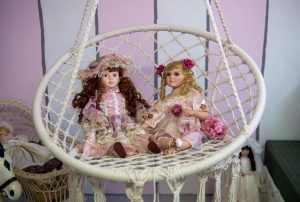 "They are the toys that memories are made of and they are back in trend and stronger than ever in 2021.
"In fact you could argue they were never really out of trend – but maybe just a little lost in the mainstream, merchandising and mega sales."
Another facet of the business going forward would be mini tours, which Mrs Benecke-Uhrig said the community had embraced.
"The mini tour still showcases the Castle Courtyard complete with armoury display, stocks and very educational history shields, as well as the much loved opportunity to do the treasure hunt that leads via the Castle Gallery to the dancing dolls, the doll museum the fairytale walk and the model train," she said.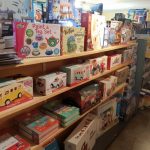 "The cost for the new 'mini tour' has come down to an even more affordable $8 per person and still offers this unique Castle experience to visitors and tourists alike."
Mrs Benecke-Uhrig said if the sales of puzzles during COVID were any indication, families were turning back to the classics and investing in their children by buying quality brands that were often eco-friendly and sustainable.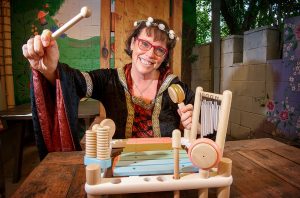 When Mrs Benecke-Uhrig and husband Stephan came to Australia 16 years ago, they began importing wooden toys similar to those from their youth when they couldn't find anything similar to buy their baby son.
"The only ones we could find in Australia were such boutique prices it was cheaper for us to have them sent over from overseas," Mrs Benecke-Uhrig explained.
"That was the reason we chose to start a toy shop and we keep our margins lower so they are more affordable."
Mrs Benecke-Uhrig  said many fast toys were cheaply made single-use plastic which were easily broken and played with a couple of times before they ended up at the bottom of a toy box.
"This isn't good for the environment or teaching our kids to value and care for their things," she said.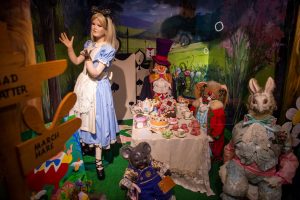 Mrs Benecke-Uhrig said the closure of the castle had been one of life's lemons but the family was determined to soldier on and make lemonade.
The Absolut Toys shop is a significant portion of the business and during the COVID shutdowns accounted for about 50 per cent of their income.
"Despite challenges, the Sunshine Castle in Bli Bli is armed with quality toys, mini tours and great coffee, and battles on – needing continued community support to come out the other side," she said.
Facts about slow toys
Must be available in independent stores
Must inspire the mind
Must not require batteries
Must not be solely made from plastic
Stands the test of time
Promises true play value
Must be well made