Helene Dyke's number one fashion rule of never wearing the same outfit twice inspired her popular business to make use of her ever-growing wardrobe.
A fashion fiend from a young age, Helene would buy gowns and designer dresses worth hundreds of dollars but after one outing they would be relegated to the clothes rack.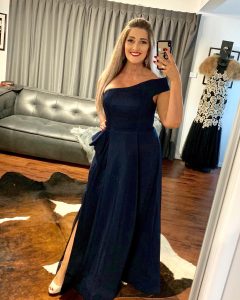 Now those dresses – and hundreds more – have been given a second life through her popular home business Helene's Wardrobe for Hire at Battery Hill.
Whether it's a day at the races, a charity ball or a wedding, women on the Sunshine Coast are turning to Helene's wardrobe, not just for the perfect designer outfit but her spot-on fashion advice.
Designer dresses that were up to $1800 to buy can be rented for between $50 and $200.
Ladies can select from some 700 outfits which are almost exclusively Australian designer labels such as Leo & Lin, Erray Collection, Zimmermann, Camilla and Mark, Manning Cartell, Mossman, sass & bide, Thurley, alice McCALL and Alex Perry.
About 300 outfits were her personal wardrobe from before she started buying for the business and took up several rooms in the house.
She also has a large bespoke selection of millinery from Madame Melanie.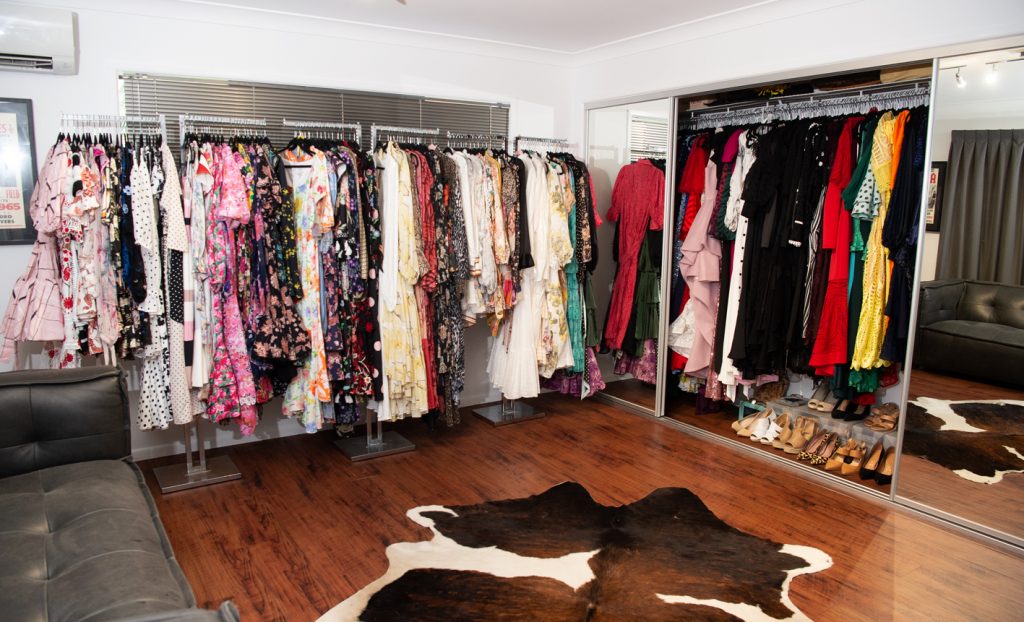 "I have a fantastic buyer in Sydney – I don't buy locally. I bring up brands that you could not buy on the Coast," Helene told sunshinecoastnews.com.au
"I do hunt the shops once a month for the new season to make sure I don't stock the same as the shops because no-one wants to go to an event and see someone in the same outfit."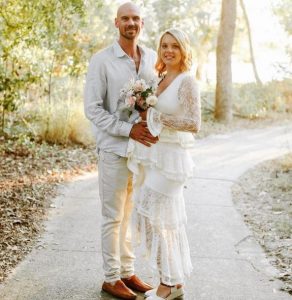 Helene only buys one size per outfit (ranging from size 4 to 16) to ensure ladies don't suffer the social embarrassment of turning up to an event in identical clothes.
The dresses are hired out five times before they retire to a new home.
Helene's motto is 'try before you hire' as she loves having women selecting dresses from her style wardrobe and there is no obligation to hire.
Her customers include 4 Ingredients founder Kim McCosker who Helene has dressed for high tea at government house and gala events, and radio personality and Sunshine Coast News columnist Sami Muirhead for the Sunshine Coast BMW races.
Like stories about Sunshine Coast people doing great things? Help us deliver more by registering for our free daily news feed. All it requires is your name and email. See SUBSCRIBE at the top of this article 
Helene fulfilled a dream when she opened her wardrobe to the public in July 2018 when her youngest son announced he would be leaving the nest.
"That night on the Wednesday I started my Facebook page and by Friday women were calling to hire ball gowns and my son hadn't even moved out yet," she laughed.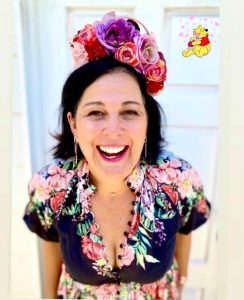 "It was something I had been wanting to do for ten years because I always had friends borrowing outfits and quite a few people wanting me to dress them," she said.
"But because I had children and I was helping to run the family business (a car dealership) I had to wait for the opportunity."
Helene said her greatest fulfillment came from helping make women feel good about themselves through fashion.
"I was a larger size back in the day and I would use fashion as an illusion and make myself look like the best version of myself," she said.
"I know how hard it is as women evolve, when women look in the mirror and see how their bodies are changing.
"If I can help make women feel beautiful no matter what age, shape or size, then I've done my job."