The ever-popular Tidal Touchpool at SEA LIFE Sunshine Coast has been revamped and the aquarium is celebrating with a competition to find one young marine enthusiast to go Beneath the Tide on a rockpool adventure with one of SEA LIFE's education experts.
Guests can dip their hands into the revitalised Tidal Touchpool to feel an array of marine life, including sea stars and sea cucumbers.
Tidal Touchpool is an interactive experience, where the expert education team is on hand to share their knowledge of marine life.
The winner of SEA LIFE Sunshine Coast's Beneath the Tide competition will have the chance to discover a local underwater playground by going on a rockpool adventure with Terri Lever, an education expert from the Mooloolaba aquarium.
The lucky winner will meet Terri at SEA LIFE Sunshine Coast for a behind the scenes tour before heading over to Mooloolaba Beach to uncover hidden rockpools and learn about the array of sea life residing within.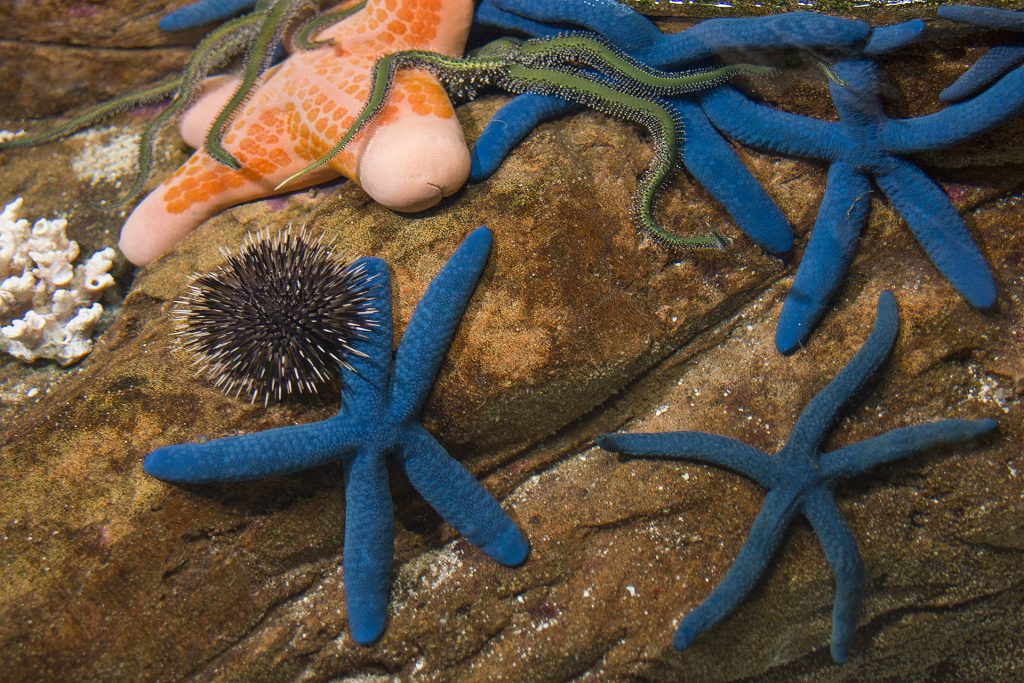 "We have refreshed our Tidal Touchpool to create a truly interactive experience for people to discover the marvels of tidal pools and learn from our experienced education team," Education Officer at SEA LIFE Sunshine Coast Terri Lever said
"We are passionate about marine life and love to interact with our guests.
"I am excited to hear from kids who are keen to explore the rockpools with me at SEA LIFE Sunshine Coast and Mooloolaba Beach.
"I look forward to going on an adventure with the competition winner."
The Beneath the Tide competition is open to kids aged 6-10 who can enter by answering, in 25 words or less, why they want to go on a tidal pool adventure with Terri.
Kids will require their parents help to enter and must provide their name, location and contact details. Entries must be submitted at www.visitsealife.com/sunshine-coast/information/news/beneath-the-tide by 5pm, Friday February 19.
The Tidal Touchpool upgrades include new lighting, updated graphics, a camera allowing people to get a close-up view of the creatures, signage with fascinating facts and a new talk from the aquarium's marine experts.
Until March 31, SEA LIFE Sunshine Coast is celebrating the rockpool reinvention by providing Beneath the Tide activity sheets to kids visiting the aquarium to help them uncover more of the wonders of marine life.
SEA LIFE Sunshine Coast is open Thursday-Monday from 9am-3pm (last entry 2pm).
All visitors must pre-book their tickets online in advance.
Visit www.sealifesunshinecoast.com.au for updates, tickets, opening hours and health and safety information.