As house prices and rents soar on the Sunshine Coast, a solution to affordability could be in your backyard.
Granny flats are being touted as one way to increase the number of dwellings and provide more affordable housing as Coast families struggle to find somewhere to live.
Building granny flats could help the Coast reach a target set by the state government for 60 per cent of new housing (53,700 dwellings) built as 'infill' development by 2041 – ie. built on existing urban land.
That equates to more than 2000 infill dwellings, such as apartments and townhouses, going up on the Coast each year.
This 'infill' target is expected to feature heavily in discussions as the Sunshine Coast Council embarks on drawing up a new town plan.
Do you have an opinion to share? Sunshine Coast News will soon launch a Letters to the Editor section. Feel free to submit via: news@sunshinecoastnews.com.au
Urban planners such as Project Urban are urging people to consider how they could "unlock the wealth" in their backyard and are offering free town planning property assessments.
As well as building a granny flat, Project Urban suggested options for backyard infill include sub-dividing your block into two, demolishing a house to build a duplex or townhouses or adding a secondary dwelling to the side or rear of your home.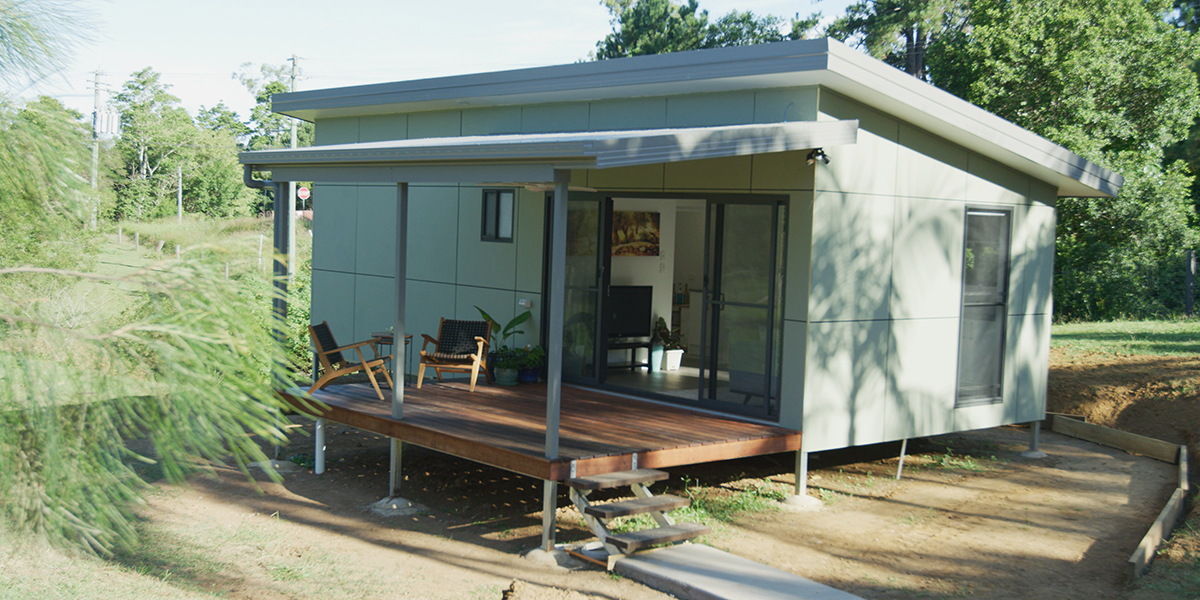 Granny flats, which are classed as secondary dwellings, are perhaps the easiest option and can range in price from $12,000 pods to $120,000 custom-designed homes.
However under the existing Sunshine Coast town plan, granny flats can only be used as accommodation for people from the same household as the main dwelling.
This means that collectively, people living in the granny flat and the main house must "have the common intention to live together on a long-term basis and make common provision for food or other essentials for living".
Help keep independent and fair Sunshine Coast news coming by subscribing to our free daily news feed. All it requires is your name and email. See SUBSCRIBE at the top of this article 
A granny flat must also be built on a block of minimum 600sqm and has to be within 20m of the main dwelling, even in rural areas.
Gary Cox, from The Shed House, said granny flats were soaring in popularity but some of the council's rules were too restrictive.
Mr Cox urged the council to consider changing the restrictions in the new town plan which would help meet infill targets and provide more affordable housing.
He said the current requirement to build the granny flat within 20m of the principal dwelling – even on large rural blocks – in the Sunshine Coast Council footprint was not ideal. The Noosa Shire Council recently abolished a similar rule.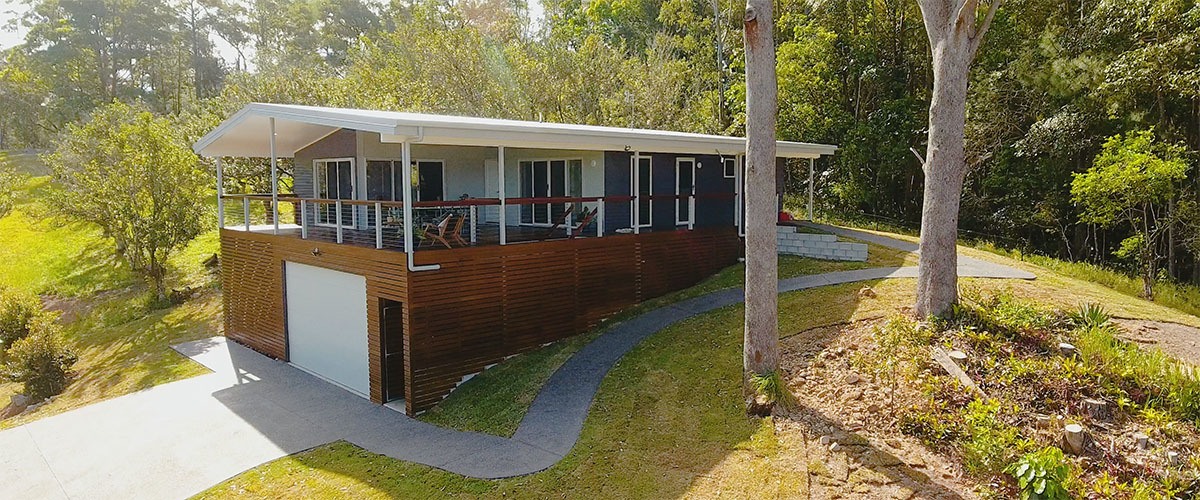 "When people ring up to enquire about a granny flat, the first thing I ask them is 'Are you happy for it to be within 20m' because most people don't know that's the case," Mr Cox said.
"Some people don't mind the 20m rule because they have elderly parents they are caring for but then others want more space and want the house to be further away; they don't want to be living on top of each other."
Mr Cox said many people were also unaware that the rules were designed to prevent a granny flat being rented out to tenants or promoted on sites like Airbnb.
"A lot of people put them in to rent out as secondary dwellings and they do that without us knowing," he said.
Mr Cox said lifting the 20m rules would in itself encourage more granny flat development but also changing the definition of a household would create more affordable housing.
"People with the right size backyard could put in a secondary dwelling to create more affordable housing but the rules as they are don't allow it," he said.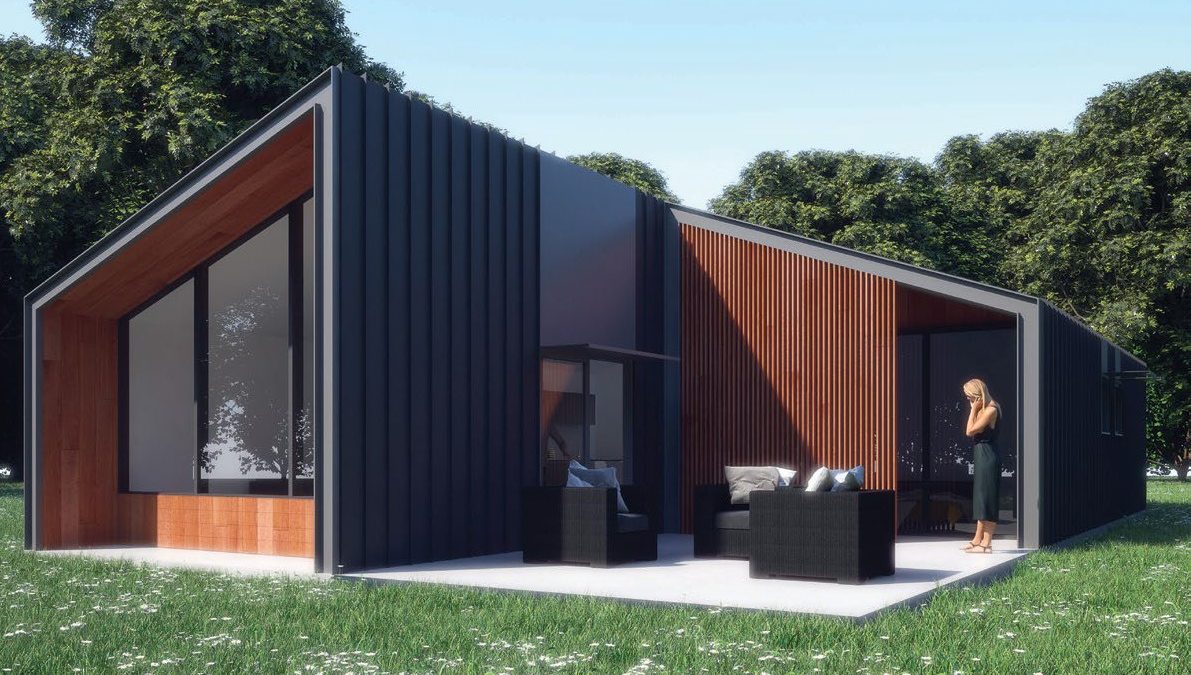 However Sunshine Coast councillor Terry Landsberg said the popularity of granny flats was leading to increased complaints from neighbours about dwellings butting up near their fences.
"There is real concern because we're seeing more of these enquiries and complaints lodged," he said.
"In some cases the granny flat impacts on the neighbour's privacy and visual amenity."
Cr Landsberg said the current rules were designed to ensure people used granny flats for their intention – to house a family member – but he said people were building them as rentals instead.
Cr Landsberg said it was important to protect "character areas" such as Moffat Beach where granny flats have to be smaller (42sqm floor space as opposed to 60 sqm elsewhere or 90sqm in rural areas) and cannot exceed 4m in height.
Cr Landsberg said infill development was a "sensitive issue" that would have to balance protecting the Coast's lifestyle and amenity while accommodating the projected growth to a population of 500,000 by 2041.
"This will be part of the next stage (of developing a new planning scheme) — looking at infill targets set by the state government."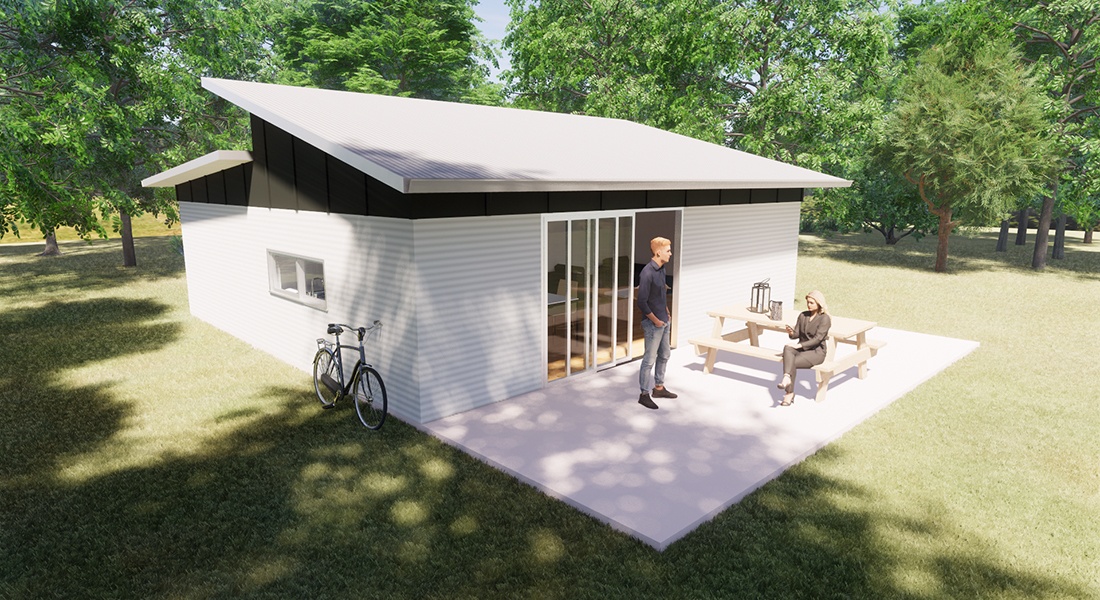 Cost of building a granny flat
The Shed House sales consultant Gary Cox said prices started from $12,000 for a basic 3.5m x 3.5 "pod kit" which was perfect for an office and could reach as high as $100,000 for an abode with a full kitchen and trimmings.
A one-bedroom studio with a kitchenette and bathroom could start at about $19,000 for a kit up to about $67,000 for turnkey build, he said.
Mr Cox said there was a wide range of plans for larger granny flats starting from about $130,000.
This would include a separate bedroom, bathroom, laundry, living and kitchen completed with inclusions and all required approvals.
Mr Cox said The Shed House had strong knowledge of the local rules and regulations required to gain approval.
Ray Ward, from Ward Builders, said a custom-designed granny flat could cost about $2000sqm, equating to about $120,000 for an average 60sqm home, plus extra for a deck or outdoor space.