Alexandra Headland once had its own aristocratic connection. The Boolarong, the landmark motel and restaurant at the corner of Alexandra Pde and Mary St, was known by all during the latter half of the 20th century.
It was the first exotic and sophisticated entertainment venue on the Sunshine Coast, and it became the essence of the beachfront, an icon at the intersection of Alexandra Parade and Mary and Juan streets.
The Boolarong Park Inn was officially opened on December 7, 1957, by David Low MLA as a drive-through café espresso – the first of its kind in Australia.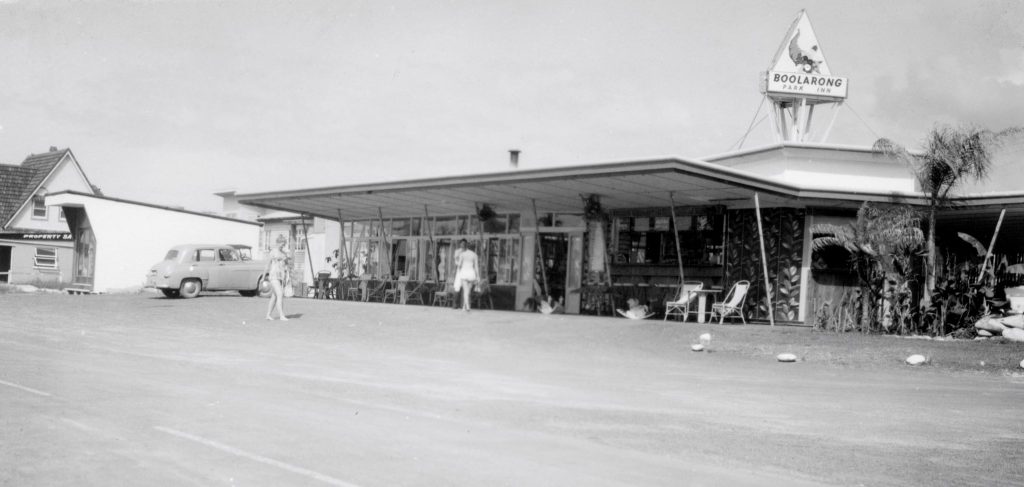 Owner and the brains behind the business was Betsan Coats, an enigmatic Englishwoman who had purchased the site around 1953, and contracted Les Cathcart from Woombye, who had a beach house up the street, to build a single storey motel-restaurant with an attached café fronting the beach.
She named it Boolarong, meaning "abundance" or "pleasant watering place".
A passionate humanitarian from good British stock, she "planned to use the restaurant to help New Australians, including displaced persons, get their first jobs in this country".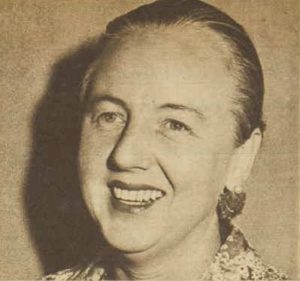 And while the Boolarong is entrenched in local history, little has been said about its creator; a pity, because the life of Betsan Coats (pictured) reads like a girl's own adventure book, or the heroine of an Agatha Christie novel.
Elizabeth Ann Horlick – yes, the malted drink Horlick family – was born on July 15, 1914, in London, the daughter of Sir Ernest Burford Horlick and Jane Shillaber Martin.
According to a 1959 interview, "her mother is Lady Oppenheimer – but no relation to the diamond millionaire. Her sister is the Countess of Dartmouth, and her brother, who died early this year, was Sir Peter Horlick".
She was always Betsan, and spent the first years of her life, through World War I, in England. At eight she went to school in Switzerland, and later, for two years, in Paris. She travelled widely throughout Europe studying languages and art and as a young adult, spent "some months in Palestine, Syria and Egypt where she went down the Nile and visited the tombs of the Kings and the temples of that ancient civilization. She visited Canada, New Zealand and Australia and spent considerable time in the Dutch East Indies, Burma, India and Ceylon."
In October 1933, she married John Balfour Symington Coats, (1906-1979), of Ayrshire, part of the Scottish Coats Cotton empire. They met while working at the London Stock Exchange.
In the US, the University of Iowa billed her visit in the 1930s, as "One of Britain's most inspired speakers. Mrs Betsan Coats, world traveller, observer and brilliant student of comparative religions and philosophy".
Love nostalgia? So do we. Help keep more great Coast memories alive by subscribing to our free daily news feed. Go to Subscribe at the top of this story and add your name and email. It's that simple.
The Women's Weekly in January 14, 1959, tells her story under the headline "Society crusader in a seaside café".
"At the age of 11, Betsan Horlick, of the firm which hardly needs any introduction, described herself in her diary as 'worldriotic' and not 'patriotic'.
"By that she meant that she rejected the frontiers of geography, race, and creed, and was a citizen-though a very junior citizen – of the world.
"Mrs Coats is one of those personalities in English society, their families products of the industrial revolution, to whom the conventional life of wealth and position is not enough.
"She is an international humanitarian with enduring warmth in her smile who believes that people are the most important things on this earth.
"As a Miss Horlick, she grew up with every material advantage, schools on the Continent, travel, opportunity to master four languages, French, German, Italian, and some Spanish, presentation at Courts.
"Mrs Coats first saw Australia in 1935, and next in 1952, when she came out to open a new Horlicks factory at Nowra.
"In the four months she was here she lectured to many organisations on one-world, made a study of maternal welfare and immigration, and even picked up the germ of an idea that Australia needed drive-in restaurants like those in America, and that one day she might do something about it.
"Eighteen months ago, she returned to Australia to build and operate a seaside restaurant at Alexandra Headland, 70 miles north of Brisbane.
"It's a delightfully decorated, gay place, which seats 170 people, almost on the beach at Alexandra Headland, and although she has a manager she does much of the work herself."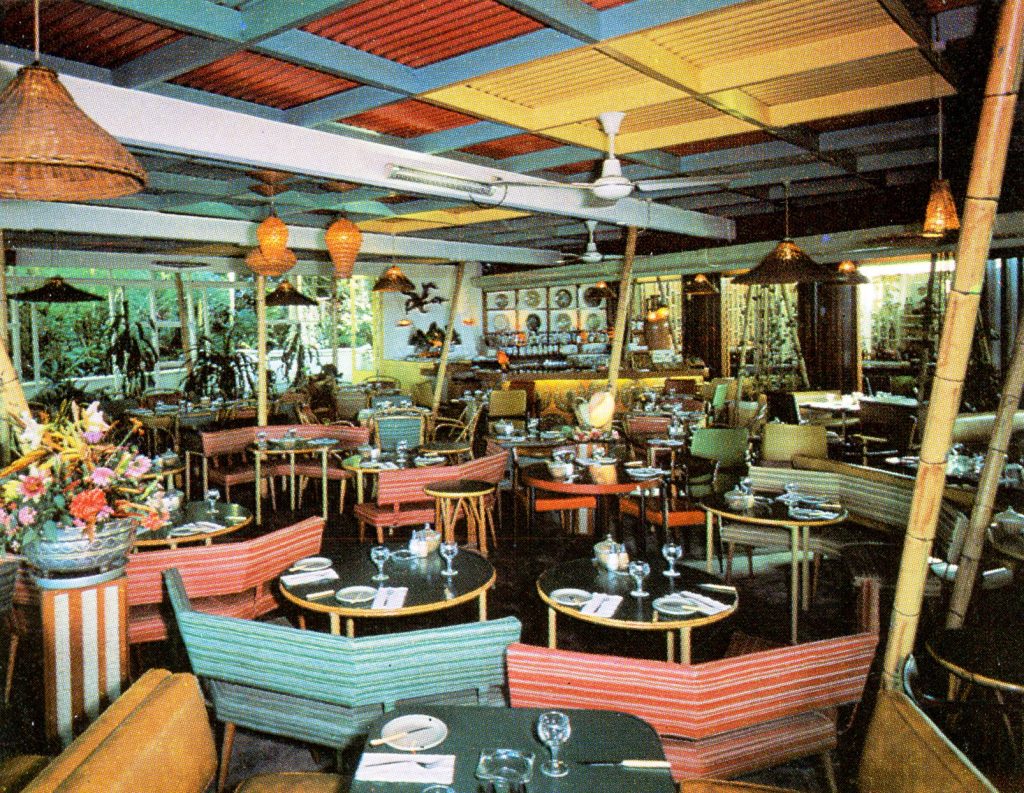 The Boolarong was the "in" place in the swinging '60s, with a milk bar at the front of the restaurant-motel. Patrons could pull up at the covered entrance doors and head into the dining area. It had a tropical decor, with bamboo covering the columns, a dance floor and a fireplace.
By 1964, the 'Tropical Walk', had been added, with a shop and office complex and a flat on the second storey.
The Boolarong was so popular that in 1971, two storeys and two penthouses and a pool were added. In August the same year, it was sold at auction to J. and P. Williams and E. and F. Rouch.  It changed ownership in 1979 and then in 1997 was bought by Forrester Parker Constructions.
The Boolarong was demolished in 1998 to make way for the construction of Grand Palais, a 68 strata title unit resort, spelling the end of not just an iconic building but a tantalizing part of local history.
This flashback is brought to you by veteran Sunshine Coast journalist and history writer Dot Whittington, also the editor of Your Time Magazine.