An idyllic Australia Day at a popular hinterland waterhole has ended in tragedy after a man drowned on Tuesday.
The man in his 40s from Nepal was reported missing at about 5pm while swimming at Gardners Falls outside Maleny.
Police said the man jumped into the water from a low point on the rocks and did not re-emerge.
"The male person momentarily surfaced and was then seen to submerge from the surface of the water and failed to resurface," Acting Inspector John Mahony said.
"It appears he may well have drowned, however investigations into the cause of death are continuing."
The man had been visiting Australia for 18 months and was staying in Caloundra.
Emergency services including the Queensland Fire and Rescue (QFES) swift water rescue team raced to the natural waterhole on Obi Lane in response to urgent calls and began sweeping the water.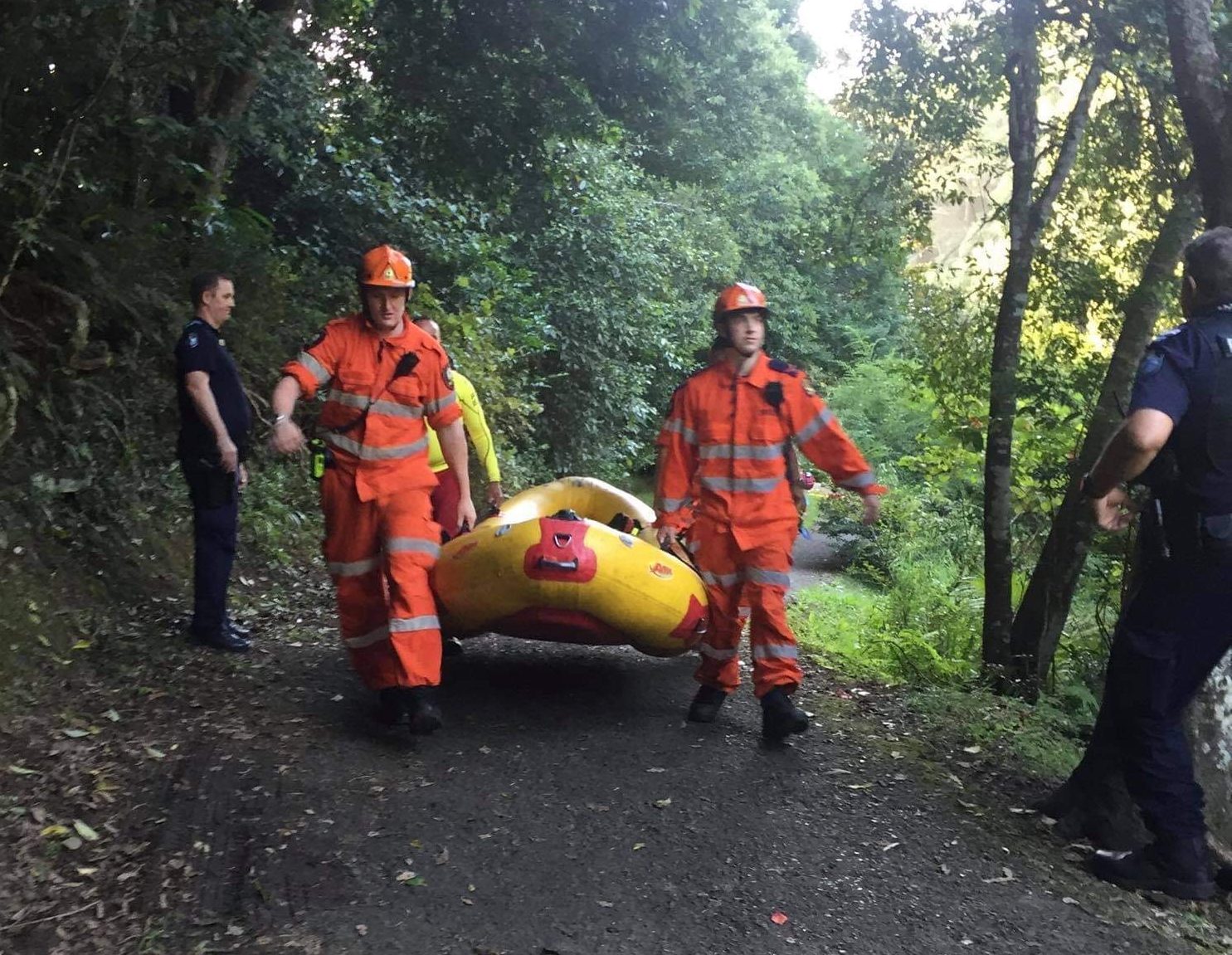 The deceased's body was located within a few hours of him going missing.
Maleny resident Fiona Maclean arrived at the falls about 4.45pm to have a picnic with her daughter when she witnessed the search unfold.
The pair had planned to enjoy the last hours of the school holidays with a dusk swim but realised something was wrong when they saw police and then the arrival of paramedics and fire fighters.
"We started asking people what was going on and the police were quite nice about it, they said there's a man who's missing and hasn't been seen for half an hour," Ms Maclean told sunshinecoastnews.com.au
Ms Maclean said there were people standing around the bottom waterfall looking sad and concerned while others were in the water seemingly searching and thrashing the bushes on the water's edge.
Helicopters began circling overhead, adding to the "intense" atmosphere.
"We decided to leave and as we left we asked the police for an update and they said 'We're just looking for the body now'."
On their way out, Ms Maclean and her daughter passed a woman in distress who was being supported by others and couldn't walk whom she assumed was connected to the missing man.
"It was very sad, everyone was very sad and searching for what was inevitable," she said.
Ms Maclean said she often visited the falls for a dip but did not swim in the bottom section as her seven-year-old daughter was fearful.
"It's a fast-flowing waterfall that people jump off and you don't know what's going to be under the water; if rocks have moved or there's a tree."
A report will be prepared for the coroner.