The US is the barometer of the world's problems – "if the US sneezes the rest of the world catches a cold", as the old adage goes.
So, the incredibly long list of challenges facing the new Biden-Harris administration are of concern to all, especially Australia with our longstanding ANZUS alliance and important trade links.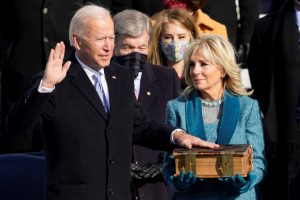 The US remains the world's leading superpower and yet is in significant decline across any number of indices. Its soft-power and legitimacy abroad have been shaken, and it is beleaguered with institutional ineffectiveness and polarisation at home.
As Trump left the White House to Florida, the country had more than 400,000 COVID-19-related deaths, months of protest against police brutality, and a feeble – yet extremely serious – coup attempt just days before the inauguration of the new president.
What America's recent history has exposed is the many fault-lines at the heart of US politics and world order itself – challenges that the Biden-Harris team will find difficult to solve – and the most troubling concerns democracy itself.
INTERNAL CHALLENGES
Internally, the key problem is the incredible polarisation of the electorate. The violent extremism unleashed in the Capitol Hill insurrection is truly mindboggling. How masked individuals, armed with guns, explosives, and zip ties, were able to take Congress reveals a nation starkly divided.
The individuals are, rightly, being prosecuted as domestic terrorists. Yet many support aspects of this attempted coup – and these views will not simply dissipate with a few convictions.
Charting a way that is both measured and de-politicised against the insurrectionists, whilst ensuring that other such extremists are not emboldened by their actions, will require erudite leadership.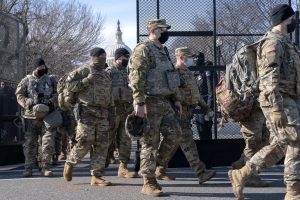 Biden will need to ensure this political crises is dealt with due process and the rule of law – key principles of American democracy shaken under Trump.
At the same time, Biden must not increase already unbalanced executive powers (or further the dangerous idea of Unitary Executive power) within a highly militarised police force. Instead, he must attempt to bring accountability and a raft of reforms to this key institution of law and order.
Polarisation is being fed in any number of ways – and this will be an almost impossible challenge for Biden to solve.
We have the rise of conspiracy theories like QAnon peddling anti-sematic discourses in new guises. Others, like the Oath Keepers, Boogaloo Movement or Proud Boys promote fascistic myths with the aim of inciting a civil and race war.
There is also the massive pull of Fox, the leading 'news' network in the US, that has become the echo chamber for the normalisation of Far Right sentiments. Social media platforms such as Facebook, 4 Chan, or the far less accountable Parler help foster these views in closed bubbles.
To counter such a consistent misinformation would require a massive return to civics education, reasoned policy analysis, and respect of education, amongst other strategies – all things that are under direct attack by these 'alternative' sources themselves.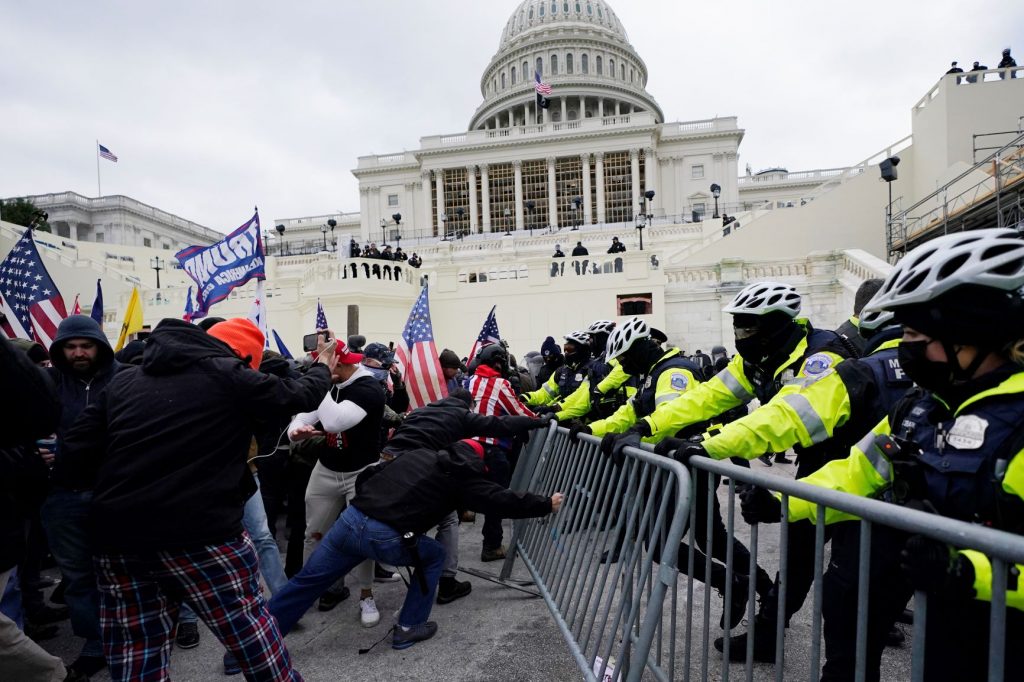 Bringing back these disaffected groups to basic democratic practices like dialogue is a necessity but a daunting challenge. Arguably, the damage done through such 'fake' news will do the most long-term damage to American democracy.
The more liberal elements of American society are hoping for progress in key areas under the new administration.
And on his first day in office Biden signed a raft of executive orders gesturing towards such ends: to ensure Americans of all backgrounds have equal access to federal government resources, benefits and services; COVID-19 restrictions (i.e. mask wearing on federal property), and; ending the travel ban on several mostly Muslim countries.
Nevertheless, it is important to note that of these executive orders, none have closed the controversial ICE immigration camps and the border wall construction has only been 'paused'. The left has already begun protesting, with riot police being called in Portland Oregon just hours into Biden's presidency. It seems polarisation will remain unless addressed head-on.
INTERNATIONAL CHALLENGES
The key international challenge for Biden will be a return to multilateralism. Trump was a fierce proponent of bilateral arrangements, from making direct negotiations with Kim Jong-Un, to ending free-trade agreements like the Trans-Pacific Partnership; from initiating a trade war with China, to placing tariffs on friendly, allied states.
Perhaps the most significant were Trump's removal of the US from key international institutions at the UN – its seat on the Human Rights Council, withdrawing from the World Health Organisation, or leaving the Paris Agreement – all of which has weakened the liberal world order that US power has ultimately relied on for decades.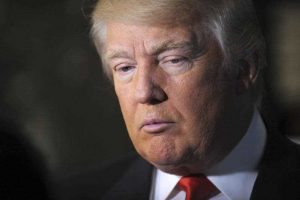 It also meant many global crises have been left unchecked. On his first day in office, Biden showed a willingness to re-engage in multilateral processes: rejoining the WHO and the Paris Agreement – the latter a promising sign for those hoping for significant action globally to combat this increasing threat.
2020 was the second hottest on record and the climate 'tipping point' inches ever closer. Whether Biden's move can help goad other recalcitrant states, like Australia, into meaningful climate is another question.
Despite these positive signs, Biden's foreign policy at this early stage seems short-termist. For example, his key priority in the Middle-East is the containment of Iran, especially its nuclear program, but which remains untethered to related issues.
Dealing with Iran cannot be done in isolation but must be part of a systematic approaches that engages with, for example, the increasing sectarian violence in Iraq, the chaotic Syrian and Yemini civil wars, the authoritariansim of Erdogan's Turkey and its attacks on the Kurds.
Like stories that inform, connect and celebrate the Sunshine Coast? So do we. Join an independent local news revolution by subscribing to our free daily news feed: Go to SUBSCRIBE at top of this article to register
Biden also has a lot of work to do to patch up bruised international friendships. Trump was widely unpopular with US allies: he criticised allies for supposedly not pulling their military weight, clashed with NATO, threatened to pull 10,000 troops from Germany, placed tariffs on partners like Mexico, Canada, and the EU. Biden has much to do if he is to bring good faith back into these relationships.
Lastly, Trump's legacy will provide long-term challenges for Biden (and other presidents too). I do not just mean in terms of notoriety but key institutions of power. For example, Trump was able to successfully nominate over 200 judges to the District Courts and Courts of Appeal, and, three to the Supreme Court so that judicial decisions will likely remain polarising in the future.
And just because the coup was not successful does not mean these disaffected, radicalised extremists have gone away: they remain armed and dangerous.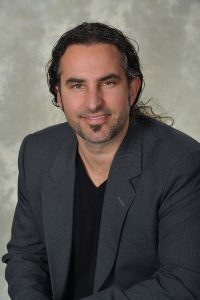 Dr Shannon Brincat is a Senior Lecturer in Politics and International Relations at the University of the Sunshine Coast. He has had articles published in the European Journal of International Relations, Review of International Studies, Constellations and Antipode and is co-founder and co-editor of the journal Global Discourse.