A proud tradition of major surf carnivals dating back more than half a century will continue at Maroochydore this weekend.
The club first held its surf classic in 1967 and over the years these famed events – often held in big and challenging seas – have attracted the top ironmen and ironwomen and surf and beach competitors in the country.
The classics earned a reputation as the best club-run carnivals in the land and the best indicator of who would win national championships.
This year's edition – the Murphy Homes Maroochy Classic – presents a great opportunity for Sunshine Coast sport fans to see a surf spectacle where hundreds of competitors will take part in thrilling beach and surf events, from sprints to board and ski and surfboats.
The surf should produce plenty of excitement with a 1-1.5m long-period swell predicted, along with light easterly winds.
About $35,000 in money and prizes are on offer.
Maroochydore Surf Life Saving Club president Rob Elford said the carnival was a key part of the club's heritage and identity.
"It showcases everything we are at Maroochydore," he said.
"Lifesaving is our core business, and the carnival is an arena that hones all skills."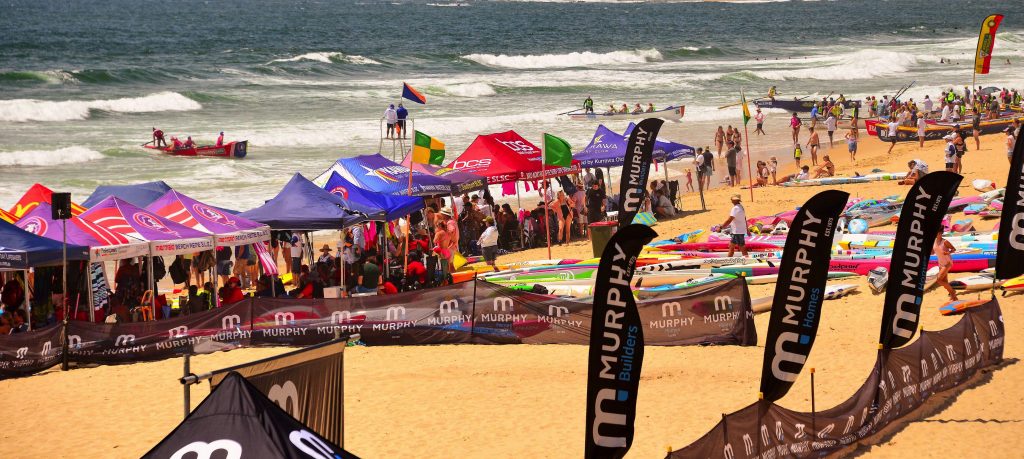 "The carnival has had Grant Kenny, Zane Holmes, Shannon Eckstein. It draws the big names and this year homegrown Queensland athletes are going to be here in force.
"The Gold Coast clubs have told us they are coming up to take our money, so there's a bit of friendly banter between the clubs."
The event is especially significant for locals.
"We've got a great lot of young athletes coming through (at Maroochydore) and to race on your own beach is something special, in front of your home crowd," Elford said.
"We've got life members and older members who have been there and done that and now some of their kids are doing what they did, so it's pretty special."
Changing faces
The carnival has had a significant sponsor during the past 10 years. It's been known as the Murphy Builders Maroochy Surf Classic and the Murphy Homes Maroochy Classic Carnival.
But it started as the Craven A Carnival in 1967 before changing to the Peter Shearer Carnival the following year and then the East West Airlines Carnival, after the airline carrier started flights between Sydney and the Sunshine Coast.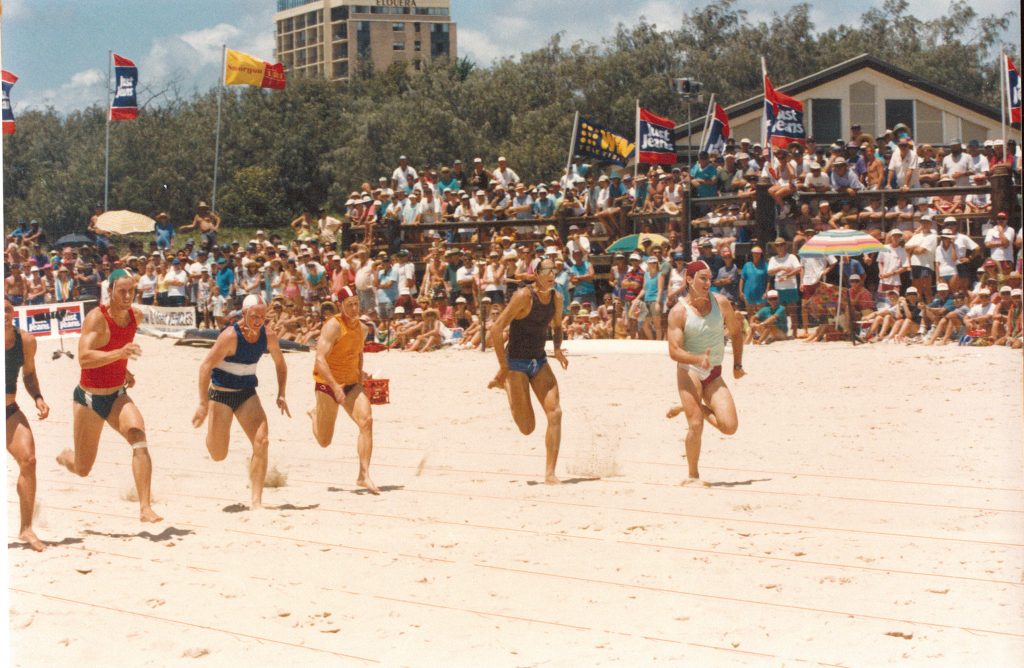 From 1991 until 2000, the carnival was associated with Just Jeans and Sun 10.
It then went through a lengthy hiatus due to beach erosion but re-started with with the current sponsors and it has since further developed its status.
Link to Aussie championships
Maroochydore SLSC life governor and former Queensland Surf Life Saving president Ralph Devlin said the carnival was a key part of the club. He was organiser in the '70s and '80s.
"It keeps us operationally ready to host the Aussies (Australian championships) and we're a club that's always had surf sports at its centre, so it's been important for us to host a major event each year, along with any other events we're asked to host (by SLSQ and SLSA)," he said.
"It's helped maintain our workforce and keep the profile of our club as a place that hosts big events."
The club hosted the Aussies in 1980, when Devlin was organiser, and in 2016. It's poised to host the showcase event again in April, alongside Mooloolaba and Alexandra Headland.
Like local news and sport? So do we. Get more direct to your inbox by subscribing to our free daily news feed: Go to SUBSCRIBE at top of this article to register.
"My hope is all states will be able to participate and we'll be free of border closure by April 16," he said.
"We've been a bit lucky with coronavirus in Queensland so I expect that Queensland clubs will tend to have an edge (at the Aussies) because they've been able to train (more)."
He said hosting the 2016 Aussies changed the perception of surf sports and events at the Sunshine Coast.
"Many lifesavers were focused on the Gold Coast because it was the Aussies' home for many years, but many lifesavers, and their families, said 2016 was fantastic because it was simpler with accommodation. And people just loved the atmosphere, plus our region is really good with people volunteering.
"It made a great impression on visitors, and they have returned to the Sunshine Coast as tourists."
He expects this year's Maroochy Classic Carnival will be a perfect precursor to the Aussies.
"And the surfboats will be a highlight as they race for Queensland selection."
Crews will be in action on both days of the carnival. They will press their claims for state representation on Saturday while Round 2 of the Queensland Cup will be held on Sunday.
There should be solid numbers, with about 80 crews likely to converge for open, reserves, under-21 and masters' races.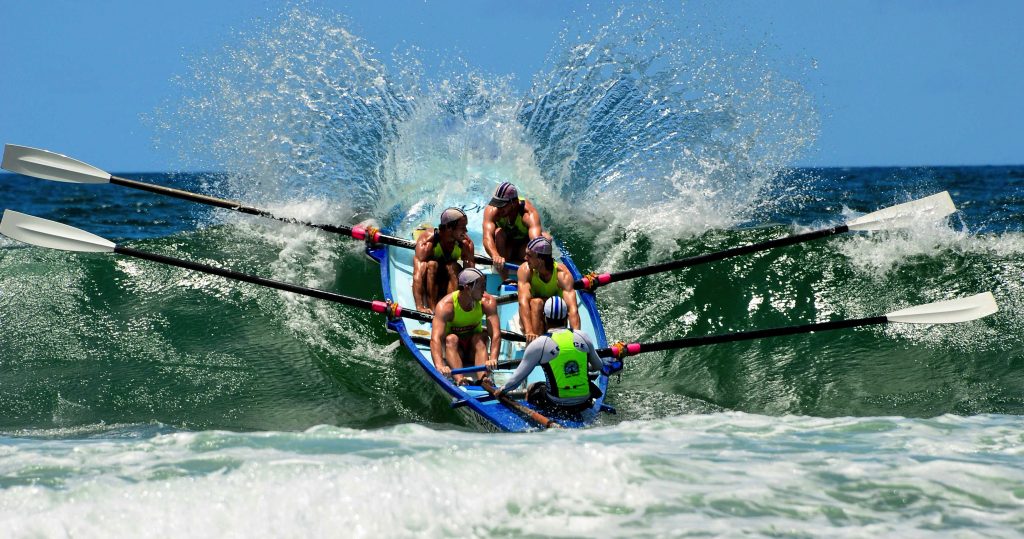 Local talents
The beach and surf divisions on Saturday will involve open competitors, including elite athletes from the Nutri-Grain Series. Under-15, under-17 and under-19 divisions will also be held.
Maroochydore athletes should be in the thick of the action during the weekend, in multiple divisions.
Locals Tiarnee Massie and Adam Palmer should be contenders in the marquee ironwoman and ironman events.
Elford said the former was a rising star among elites and she had the potential to win.
"She's raced against the big names before and will be on her home beach anything can happen.
"The surf is so unpredictable and all it will take is a wave for it to go her way. She'll be right there I the mix.
"She's solid across all disciplines and comes from a pedigree of paddlers. Her craft skills are as solid as ever.
"She's a great all-round athlete and she young. She's the next generation of super athlete who is going to hang around. Tiarnee's time in the sun is here. She's going to be a force to be reckoned with now and in coming seasons."
Elford said there would be some COVID-safe procedures, including an exclusion zone between spectators and athletes.
"We're regulated by that and rightly so. But the spectators make the day, when they line beach either side (of the racing zone) and there's a bird eye's view from the club."
WHEN TO SEE THE ACTION:
SATURDAY
Murphy Homes Maroochy Classic surf and beach events: Heats start at 8am, finals from 1pm, in front of the surf club.
Queensland Surf Rowers League, surfboat state team trials, 10am-noon
SUNDAY
Queensland Surf Rowers League, Queensland Cup surfboats Round 2 (as part of the Maroochy Classic). Heats start at 8am, finals from about midday, in front of the surf club.