People are scrambling to secure a block of land to build on amid a significant shortage of vacant lots on the Sunshine Coast.
Land releases are being fast-tracked by several months at the Coast's major housing developments, Harmony and Aura, after an "unprecedented" sales period.
Avid on Friday morning announced another 42 blocks would be released nine months earlier than planned at its Harmony estate at Palmview.
The blocks range in size from 250sqm to 520 sqm and start from $241,900.
The news sparked a rush of prospective buyers who began queuing at the sales office before it opened, with about 30 people lined up an hour before the doors opened at Harmony.
It follows Stockland on Monday announcing its first 50 lots at Banya would be released two years ahead of schedule.
Banya is the third suburb at Aura, with blocks ranging from 250 to 571sqm and starting from $222,000.
Demand for house and land packages has undergone a huge upsurge in the past six months, triggered by the federal government's HomeBuilder grant (which has been extended to March 31) and low interest rates.
The HomeBuilder grant was $25,000 until December 31 but has been reduced to $15,000 for contracts until the end of March.
First time home owners are also eligible for the $15,000 first home buyers' grant while some have also been able to access up to $20,000 from their superannuation.
The building bonanza sparked by access to big money has meant there were almost no lots left in the Coast's biggest residential estates.
Before this week's announcement of Banya, prospective buyers who contacted Stockland's Aura sales office in Caloundra were being told there was no vacant land available.
Avid had only 12 blocks left (from 250 sqm to 450 sqm) at its burgeoning $3 billion Harmony master-planned community ahead of Friday's anticipated release.
Like property stories? So do we. Get more direct to your inbox by subscribing to our free daily news feed: Go to SUBSCRIBE at top of this article to register
Anthony Demiris, Queensland project director for Avid Property Group, said the "crazy demand" had resulted in a 150 per cent increase in sales across its Queensland projects compared to a year ago.
Some 600 blocks had been sold at Harmony since June last year and it was expected the latest release would be quickly snapped up.
"It's wonderful but it does create some challenges to meet demand," Mr Demiris said.
Avid had already fast-tracked stage 17 of its Harmony development to December, releasing 42 blocks before Christmas of which only 12 were still available.
"Stage 17 was six months ahead of where we thought we would be 12 months ago," Mr Demiris told sunshinecoastnews.com.au.
"We have worked hard to make sure the next release is not far away."
He said Avid would "continue to ensure subsequent releases are approved and shovel ready".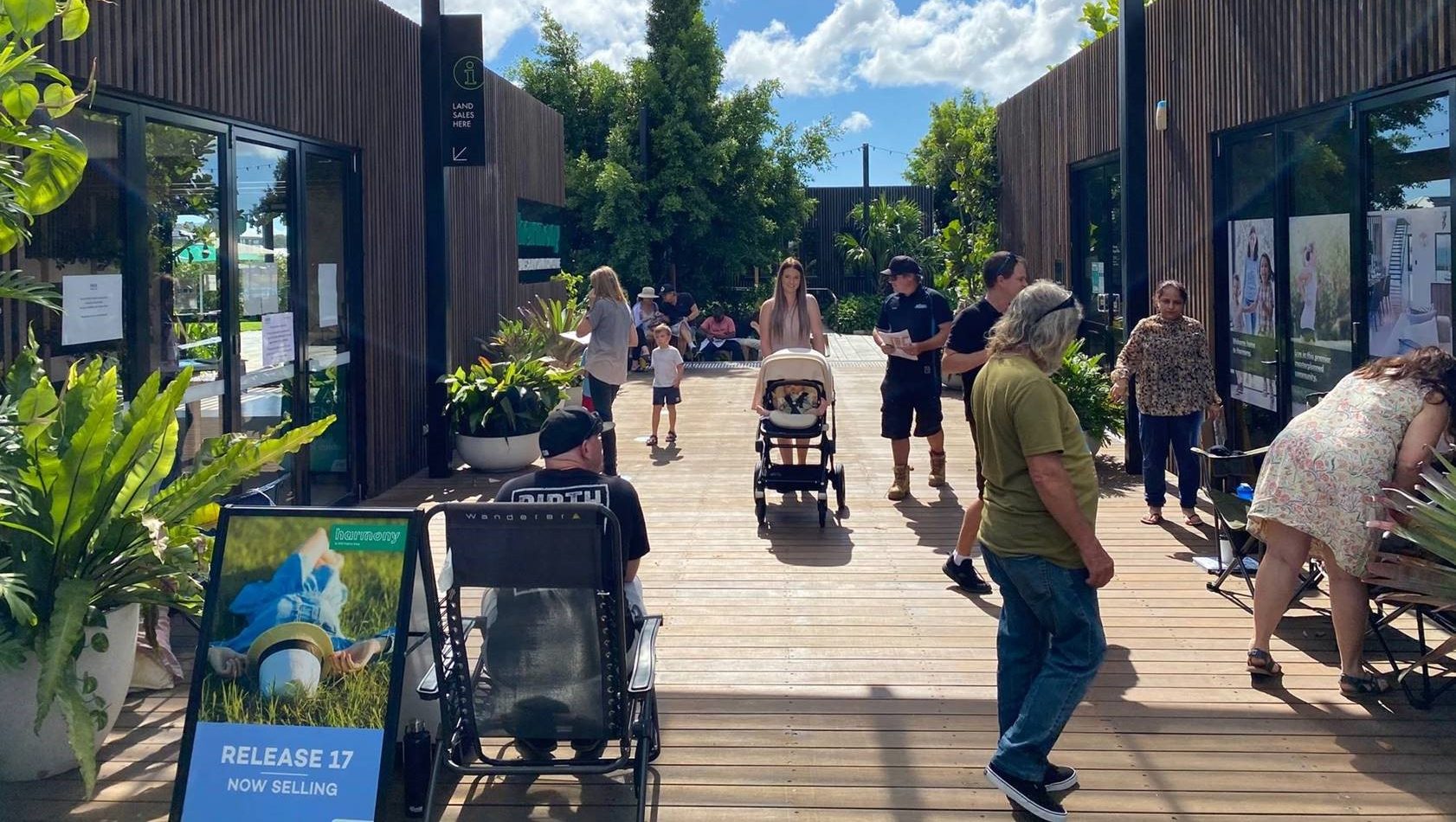 Since Harmony hit the market in July 2017, some 1300 families have moved in and when the development is completed it will host 12,000 future residents.
"Harmony is special. Eighty to 90 per cent of residents are owner-occupiers and it's almost exclusively Sunshine Coast families," Mr Demiris said.
"It sounds cliched but it's a bit old school, people are out walking their dogs and saying g'day to their neighbours and playing cricket in the streets and having barbecues in the park."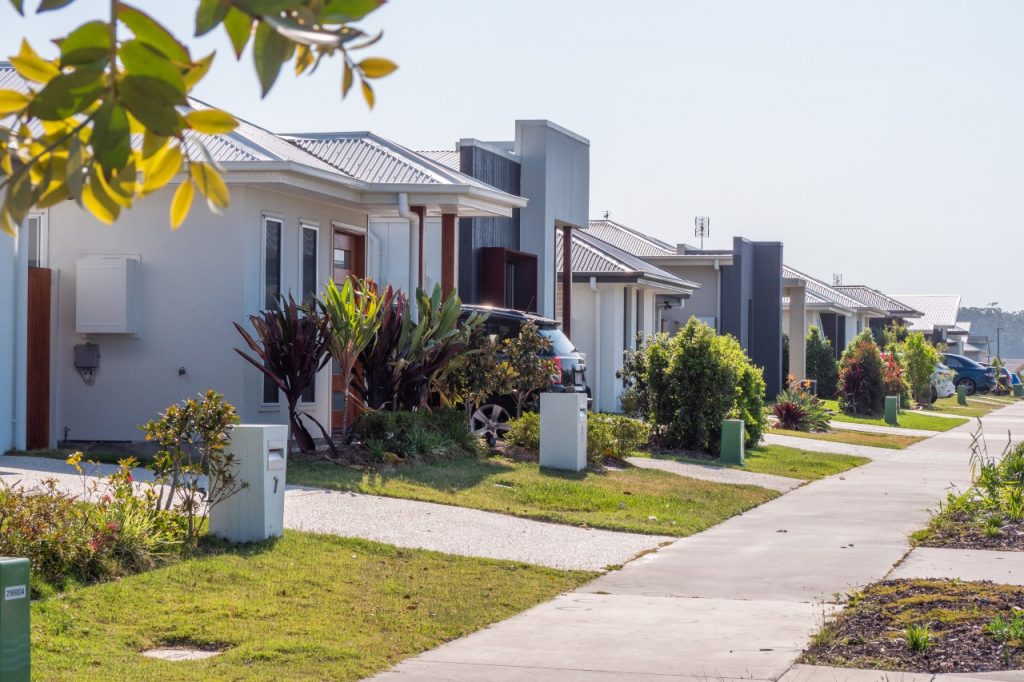 Stockland project director Josh Sondergeld said there had been a "significant increase" in enquiries in the months following the HomeBuilder announcement.
"About 70 per cent of Aura customers who purchased land or homes between June and October 2020 said the stimulus was a motivator," he said in a statement.
"We will have regular land releases over the next six months catering for a wide range of buyers," the statement said.
"Aura's focus on liveability and sustainability has been a huge drawcard for customers, particularly for people seeking a well-connected community close to parks and amenities."
However Dwyer Property Investments managing director Jason Dwyer said the shortage would remain evident for some months.
Mr Dwyer said even the fast-tracked blocks could not be built on for many months because they were not registered and had not been prepared for sale.
"You can buy a block but it's not going to be ready (to build on ) until mid-year," he said.
"I don't think these releases will substantially change the situation which is a shortage of land and huge demand."