It's an exciting week coming up for our brightest young lifesavers who will attend the Camp Commando youth development program from Sunday through to Wednesday.
Our under 14/15-year-olds are able to participate and members in the 17/18 age bracket able can assist in leader and mentor roles.
This year the Currimundi Recreation Centre will play host to more than 120 lifesavers, along with a team of 30 mentors and leaders. All surf lifesaving clubs within the Sunshine Coast branch, from Rainbow Beach to Redcliffe, will be represented.
The program is focused at not only developing lifesaving skills but teamwork and leadership as well.
It's also great to see the relationships forged between members from different clubs with long-term friendships often resulting.
We had 370,000 visitors to our beaches in the past week seeing our lifesavers and lifeguard perform more than 9000 preventative actions.
Looking ahead we should expect relatively good conditions for a swim with less than 1m of swell predicated across the weekend.
Winds are expected to be about 15km/h – initially a north-easterly, followed by a south-easterly change expected to come through Saturday afternoon.
Kings Beach still looks like be the pick of the spots Saturday, but once the south-easterly change arrives Noosa and Mooloolaba will be favoured. There's also a chance of afternoon storms so be sure to get your swim in early!
Lastly, please ensure that you're following the government's latest COVID-19 directions when visiting the beaches to make sure that our lifesavers and lifeguards are respected and safe whilst undertaking their roles
As always make sure you only swim between the red and yellow flags!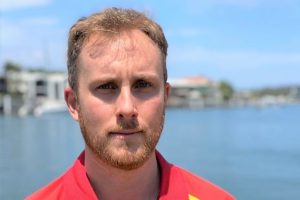 Aaron Purchase is Surf Life Saving Queensland's regional manager for the Sunshine Coast. His column in sunshinecoastnews.com.au appears each Friday to keep the community informed of what's happening on the beach and how to stay safe in the water.