Coolum sound engineer Becky Pell has worked with stars like Kylie Minogue but when her career stalled during lockdown, she wrote a book about her other love – yoga.
When Becky Pell was 12, she went to see Norwegian band A-ha play in her native Manchester and the experience would come to define her life.
She happened to be seated behind the sound engineer and realised there was a whole industry behind the music, and decided she wanted to be part of it.
At the age of 16, she enrolled at the School of Audio Engineering in London, catching the train for five hours a day to fulfil her dream and make her mark in what was then, and still largely is, a man's world.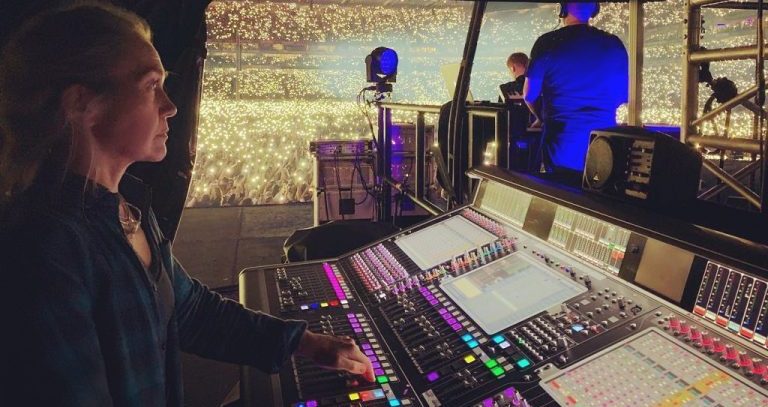 "I was the only woman in the course and women still only make up seven per cent of the technical side of the music industry," she says.
"I was just so determined. Every obstacle that came up, everybody that told me I was being ridiculous and couldn't do it, it just added fuel to my fire. I thought, I'll show you.
"It was challenging for sure. There was nobody else doing what I was doing that looked like me. I had to make it up as I went along and I had to deal with a lot of assumptions. I was met with a lot of scepticism but there's no reason at all a woman can't do that job."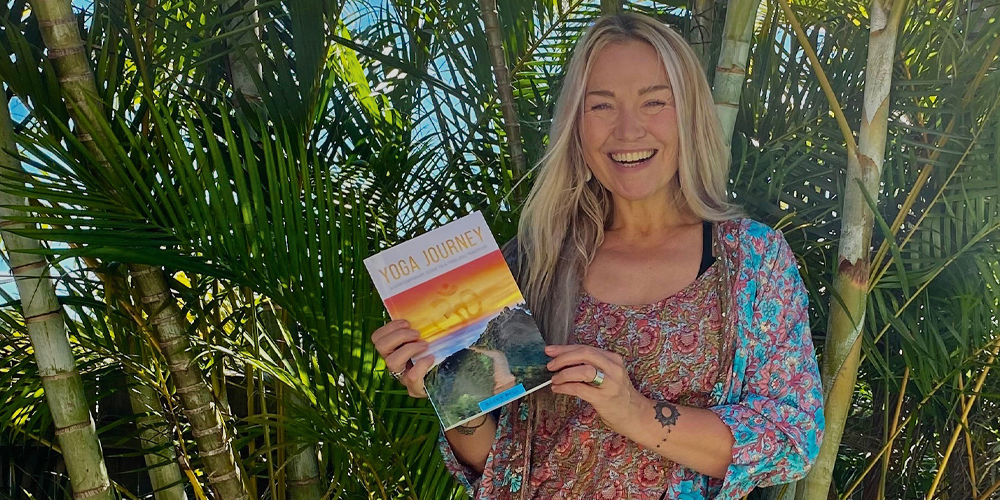 Ms Pell landed an apprenticeship with a London company, where she cut her teeth in sound engineering.
The company had sound installations at Buckingham Palace, so she often went to the palace to do sound for the Queen and Queen Mother.
After five years, she branched out on her own as a freelance sound engineer, with her career veering more heavily into the music industry.
She moved to Australia three years ago with her husband, settling in Coolum. From her base here on the Coast, she has continued her career as a sound engineer, spending six to eight months of the year on tour with various bands.
In her 25 years in the music business, she has worked with Kylie Minogue, Natalie Imbruglia, Muse, Anastacia, Westlife and many other big names. Life came full circle for her when she found herself doing sound for the band that inspired it all – A-ha.
"I was mixing for A-ha for five years," she says. "If 12-year-old me would have known what was going to happen, I would have been a much happier adolescent."
Ms Pell got to know the band "pretty well" during her time working with them. She also worked with Kylie Minogue for eight years, with Ms Minogue attending her wedding to her husband Chris Pyne, also a sound engineer.
"My husband Chris was Kylie's front-of-house sound engineer for many years," she says.
"We met on tour with Kylie in 2002. Kylie is an absolutely lovely person; I have nothing but good things to say about her."
While many succumb to the rock 'n' roll lifestyle while on tour, Ms Pell instead discovered yoga and after years of passionate practise, trained as a yoga teacher and a registered yoga therapist.
She now spends her time touring internationally, both mixing sound and teaching yoga to bands and artists, and running yoga retreats in exotic locations around the world, from Mexico and Sri Lanka to Spain, Italy and the Greek Isles.
On her website she calls herself the 'rock 'n' roll yogi' and the name couldn't be more fitting.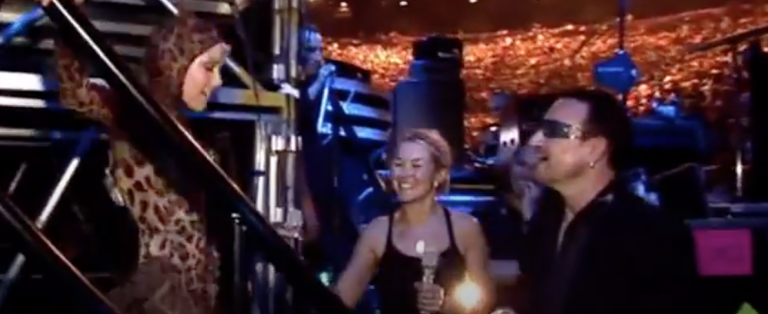 "Yoga has brought me to a place of having a little refuge of calm inside myself no matter what's going on," she says.
"On the road, things can be very high stakes. When we're doing a show for a stadium full of people you have to be very focused and not get rattled when things go wrong, which they do.
"Yoga also gave me a lot of body acceptance; I struggled with eating disorders in my youth. Yoga gave me the missing piece in the puzzle of accepting my body and loving it for what it can do, rather than beating up on myself. It helps me regulate my energy, it helps me cope with life and ride out the ups and downs. It has made my life a better place to be."
Ms Pell had planned to spend 2020 touring with Irish boy band Westlife, before COVID-19 put a swift end to those plans. She took the opportunity of extended time at home in Coolum to complete a book she had been working on since 2017.
"When life handed us lockdown, it devastated both the live music and yoga retreat businesses," she says. "I decided to use the time to finish my book, Yoga Journey – a Contemporary Guide to a Timeless Tradition, which bridges the gap between what the curious class-goer knows and the deeper picture of what yoga is all about.
A book launch is planned for January 31 at Shambhala Yoga Shala in Doonan from 3pm to 5pm.
Guests will receive Ms Pell's restorative yoga session accompanied by readings from the book, followed by a crystal bowl sound healing by Vivianne Barry of Yoga Circle Noosa, and essential oil and acutonics treatments from Lindy Storee Smith of Bloomin Lotus Yoga in Currimundi.
A celebration will follow, with drinks and nibbles, and guests will receive a voucher for a free download of the ebook.
For more information visit rocknrollyogi.com.