Two sporting greats are guiding the region's next generation of surf lifesavers, via a successful coaching program on the Sunshine Coast.
Clint Robinson, the nation's most successful surf lifesaving competitor and an Olympic kayak champion at Barcelona in 1992 (pictured below) and Kerri Thomas, an Australian and world ironwoman champion, oversee six sessions a week at Next Level Coaching.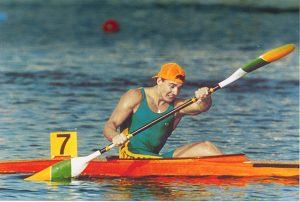 The initiative started about two years ago and it's gone from strength to strength, with youngsters of various abilities, aged 10-19, developing their skills.
"It covers swim, board, ski, ironman. There's quite a lot we do but we want to make sure we nurture the kids through a very holistic environment that teaches them about all the disciplines of surf, working towards the goals they want to achieve," Robinson said.
"I wanted to run a junior based program that offers an insight into the ocean itself and what's required to not only be safe in the sport but also to do the sport where you can get a lot of enjoyment out of it."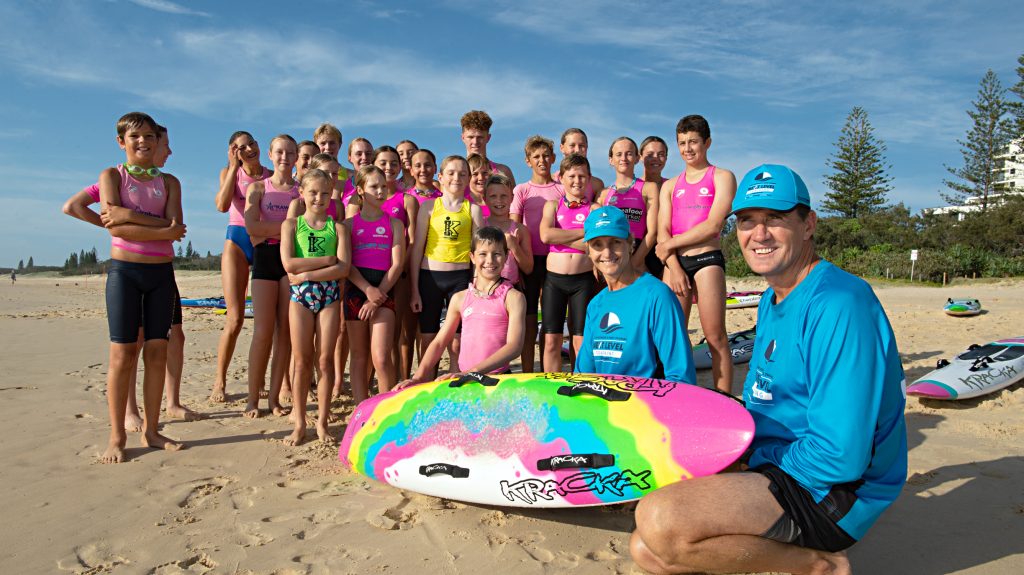 Many of the youngsters who train with the duo are also affiliated with Sunshine Coast and even Gold Coast clubs.
Thomas, like Robinson, competed for Maroochydore before taking up coaching.
She was one of the pioneering women in surf sports and surged to fame by winning back-to-back Aussie Ironwoman titles in 1998, when the race was just the board and swim legs, and then again in 1999 (pictured below) when the ski leg was first introduced to Australian ironwoman racing.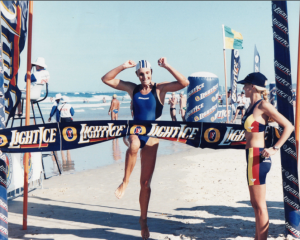 Prior to the ski being introduced, Thomas already had two World Surf Ski titles under her belt from 1994 and 1998, as well as the 1998 World Ironwoman title .
Robinson said their program complemented the training the rising surf athletes did at  clubs.
A 36-time national champion across multiple surf sports events, Robinson said "there are so many levels within our program where you see development."
"Some of the greatest age groups to help are the youngest ones because you see so much improvement in such a short period of time, when they're taught to do the right things."
Is local sport important to you? Get it direct to your inbox by subscribing to our free daily news feed: Go to SUBSCRIBE at top of this article to register.
There are also some budding young stars of the future who train with Next Level Coaching, including Jed Rowlands and Jamie Perkins.
The latter is a reigning national under-14 iron and board champion, who could be destined for great things.
"Jamie comes to train with us when she can. She's an exceptional swimmer and surf lifesaver competitor," Robinson said.
"Jamie has the ability to really do anything she wants to do in water sports.
"She's a very talented, hard edged, tough athlete."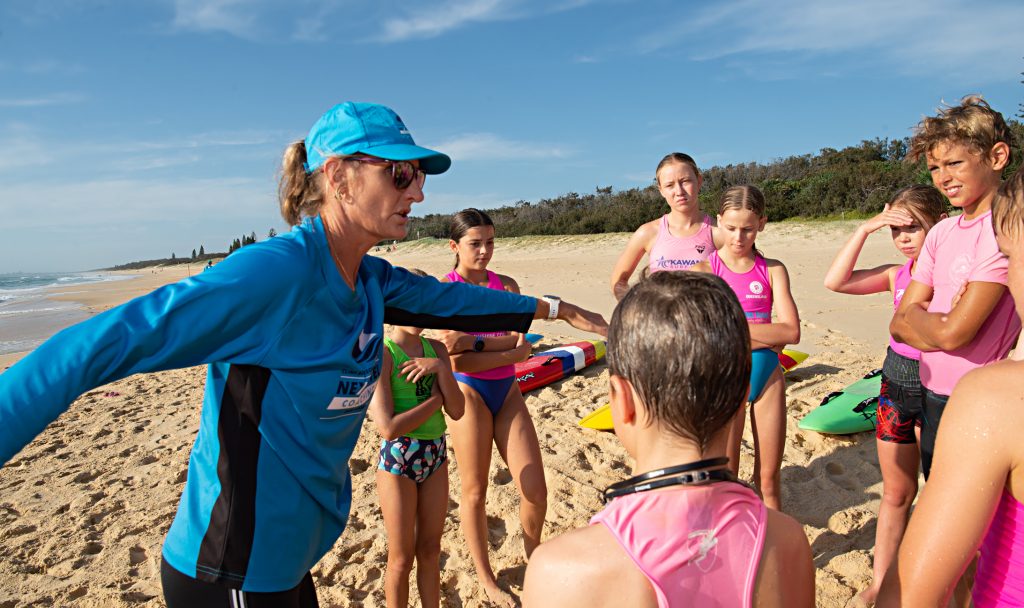 Robinson said she could have a future in the surf and/or the pool.
"There's a number of programs she could train under and if she had a good balance and they didn't flog her too much, she could certainly become an Olympic swimmer."
Perkins could make her presence felt at the Australian championships on the Sunshine Coast in April.
"If she gets a fair run at the Aussies, she could come away with not just a couple but a whole bag full of medals," Robinson said.
"She's got a family who have been through lifesaving systems and she's just got this tenacious bulldog personality about her and she's incredibly lean and fit.
"There's no other girl in country quite like her, at her age."
Perkins competed at the Gold Coast recently, upstaging an elite field to win an open surf race by more than 15m before immediately winning an under-17 race by more than 50m in flat conditions.
"She's a machine. She can honestly do things so easily against people in her age group, it's actually pretty scary."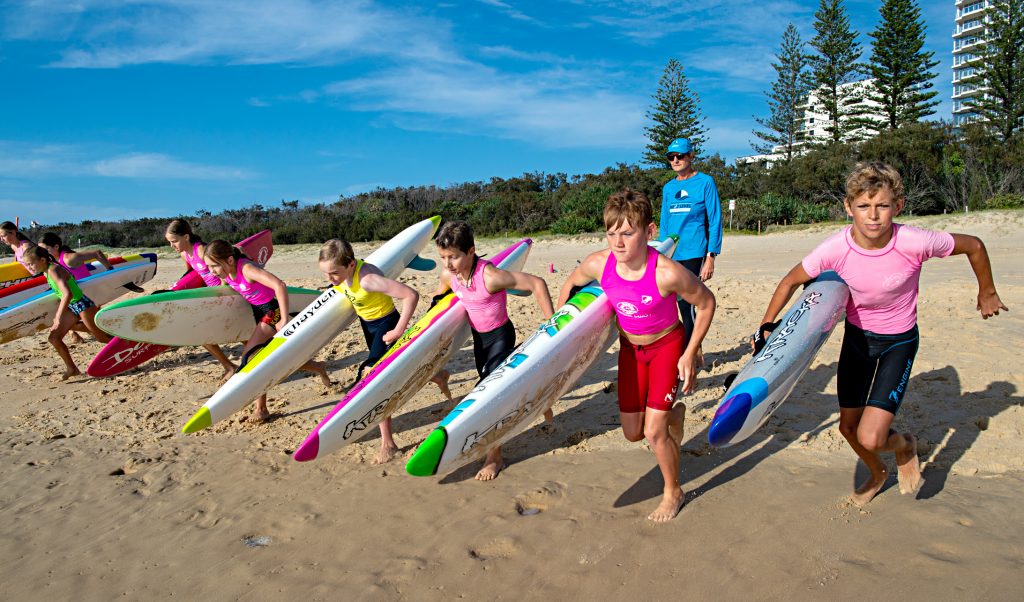 Robinson said he was focused on developing the skills in the younger generation and to foster the growth of the sport.
He believed less than 25% of nippers were staying in the sport.
"These days there's so much else available for kids," Robinson said.
"So that's why you try to get into the younger age groups, to teach them to do things well and allow them to have a culture within a group and within their own surf clubs and that gives them that competitive spirit so that they can go on and enjoy the sport."