Move over Dicky Beach, Sunshine Beach and Bokarina.
The new hot property on the Sunshine Coast is in cheaper lower-profile suburbs next door to expensive neighbours.
As house prices soar, savvy buyers are seeking out better-value neighbourhoods that are literally a stone's throw from some of the most expensive suburbs on the Coast.
In many cases, the more affordable suburbs offer a similar lifestyle and proximity to the beach as their higher-priced counterpart but for much less money – in some cases close to half the price.
Can't afford Dicky Beach with its median house price of $870,000? (*Qld Market Monitor 2020) Then cross the road to Battery Hill where the median house price is $589,000.
Always dreamed of living with celebrity neighbours in exclusive Sunshine Beach but baulk at the $1.75 million price tag? Then shuffle a few streets down to Sunrise Beach where a stunning home with ocean views is a good 45 per cent cheaper.
Like stories that inform, connect and celebrate the Sunshine Coast? So do we. Help keep them coming by subscribing to our free daily news feed: Go to SUBSCRIBE at top of this article to register
Keen to settle by the sea at Bokarina (median house price $840,000) but can't find anything on the market? Snap up a new house in the up-and-coming neighbourhood of Birtinya where the median is $659,000.
Across the Coast, suburbs that had long hidden in the shadow of their neighbours are getting their time in the sun.
Golden Beach, where houses are about $620,000, is gaining the attention of buyers who aren't keen on prices in neighbouring Pelican Waters ($827,000).
After years of neglect, burgeoning Maroochydore ($671,000) is drawing a new audience and is considered better value than Alexandra Headland ($970,000).
And it may not have the panoramic views of Buderim ($698,000) but Kuluin is considered a great place to raise family and is only five minutes from Maroochydore at a much more achievable $510,000.
Harcourts Caloundra agent Gavin Duncan said the difference in prices in neighbouring suburbs like Dicky Beach and Battery Hill was stark.
On Coonowrin Street, for example, which forms the boundary between the two suburbs, prices on the Dicky Beach side could be $200,000 more expensive than the Battery Hill side.
Mr Duncan said the difference came down to name recognition among buyers; Dicky Beach is a popular tourist beach whereas Ballinger Beach at Battery Hill is frequented by locals and their dogs.
"I live in Battery Hill and I've been in real estate for 20 years. It's an area I push a lot which is so much cheaper than Dicky Beach which is ridiculous," he said.
"Recently we've had some good results (in Battery Hill) because the market is strong but there has been a big discrepancy."
Mr Duncan said in the current market, the biggest problem was finding anyone willing to sell.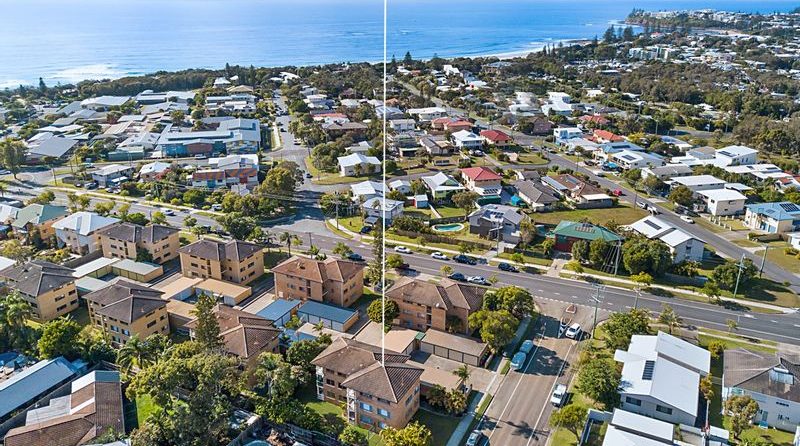 Century 21 agent Michelle van der Splinter set a new record in Sunrise Beach last year with the sale of 18 Netherby Rise which went for $3.035million.
Since then the market has gone even higher as families seek a cheaper alternative to exclusive Sunshine Beach.
"The major benefit of Sunrise is its closer proximity to the schools – Sunshine Beach State High School, Saint Thomas More and Sunshine Beach State School," she said.
"Many of the streets have very close access to the beach and you get more value for your money in terms of the views.
"People start looking in Sunshine Beach but realise they won't get the view for that money so they will move to Sunrise Beach to get the view and pay less for it."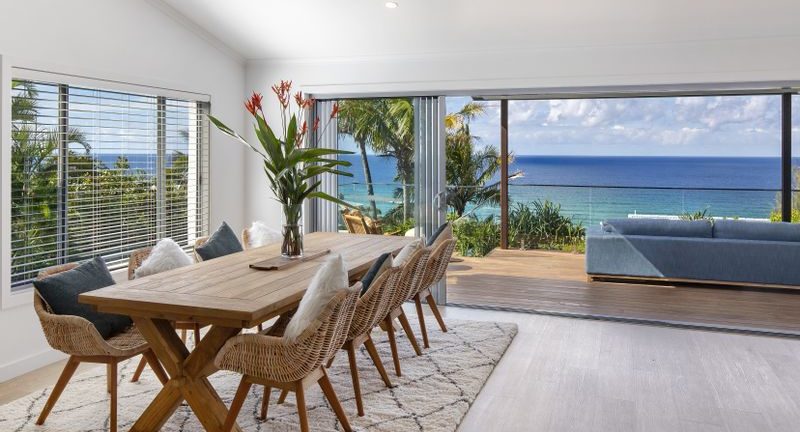 Next Property Group founder Loren Wimhurst said Birtinya was attracting attention as it became more developed with new shops, dining and modern residential.
Ms Wimhurst said established suburbs like Bokarina were harder to break into but areas like Birtinya offered good value while still in proximity to the beach.
"Whenever there is a new suburb it takes a while to get established but we're seeing a lot of interest in Birtinya because it's new and they're putting better infrastructure in place."