Park rangers are urging people to reconsider climbing the Glass House Mountains out of respect to Indigenous Traditional Owners who have long called for a ban.
Tens of thousands of people annually summit the towering peaks of Mt Beerwah and Mt Tibrogargan which are tourism icons of the Coast.
The popularity of the mountains exploded in 2019 when nearly 28,000 people scrambled up Mt Beerwah – the largest of the 10 volcanic plugs – and more than 24,000 scaled Mt Tibrogargan.
The much more accessible Mt Ngungun had just over 88,000 visitors.
While not enforcing a ban, Queensland Parks and Wildlife has asked people to respect the views of Native Title Groups who hold the mountains sacred.
"First and foremost these mountains are highly significant for local Traditional Owners, the Jinibara people and Kabi Kabi (Gubbi Gubbi) people," says tourist information provided online by the Department of Environment.
"We ask visitors to consider this carefully when they are here. For the Traditional Owners, Beerwah and Tibrogargan are not summits to be conquered, but representations of their great cultural heritage and their place in this land.
"The Jinibara people and Kabi Kabi people requested that visitors don't climb these mountains out of respect of the mountains' sacred values."
Join an independent local news revolution by subscribing to receive our FREE daily news feed: Go to SUBSCRIBE at top of this article to register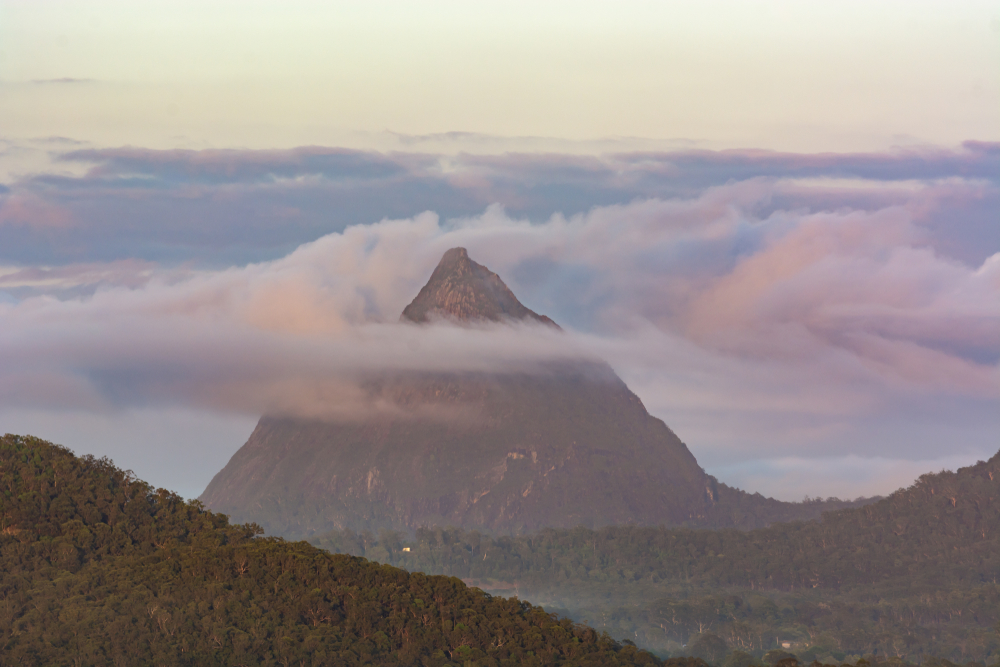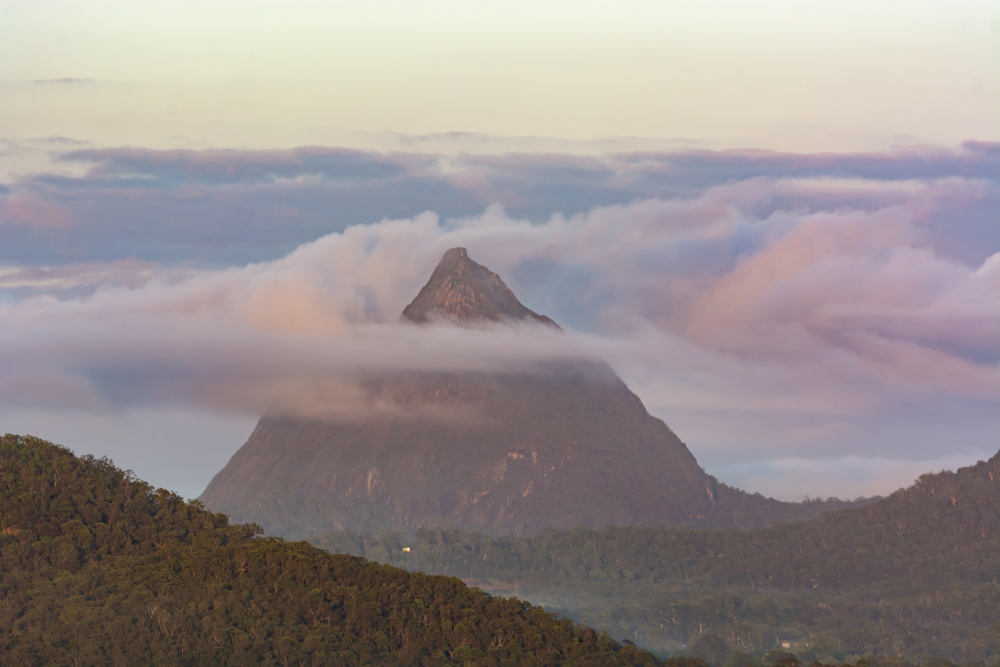 The Jinibara have Native Title over the western part of the Glass House Mountains, taking in the peaks of Beerwah, Tunbubudla and Coonowrin.
The Kabi Kabi (Gubbi Gubbi) have a registered Native Title claim over the eastern part, which includes the peaks of Tibrogargan, Ngungun, Coochin Hills and Beerburrum.
But their desire to have a climbing ban predates their Native title claims, which were achieved in 2012, by more than a decade.
Mt Beerwah is considered the mother of the Glass House Mountains and is so spiritually scared that its stories are not discussed.
As Gubbi Gubbi members approach the mountain they proclaim a greeting to the towering monolith which means 'Eagle' in their language (pronounced Bi awa).
"Tradition states that people who climb the Mountain might attract bad luck," says the Gubbi Gubbi website.
"In this respect the Gubbi Gubbi would prefer that Beerwah is not climbed."
Jinibara elder Ken Murphy said his people had been pushing for a climbing ban for 25 years but had not even had success in having official signs erected urging people to think twice.
"Traditional Owners tell people that we prefer if they don't climb but we have no say," said Mr Murphy.
"If climbers have come from somewhere else to climb Beerwah, that's what they're going to do.
"Queensland Parks and Wildlife can't do much because the Queensland Government wants the tourists."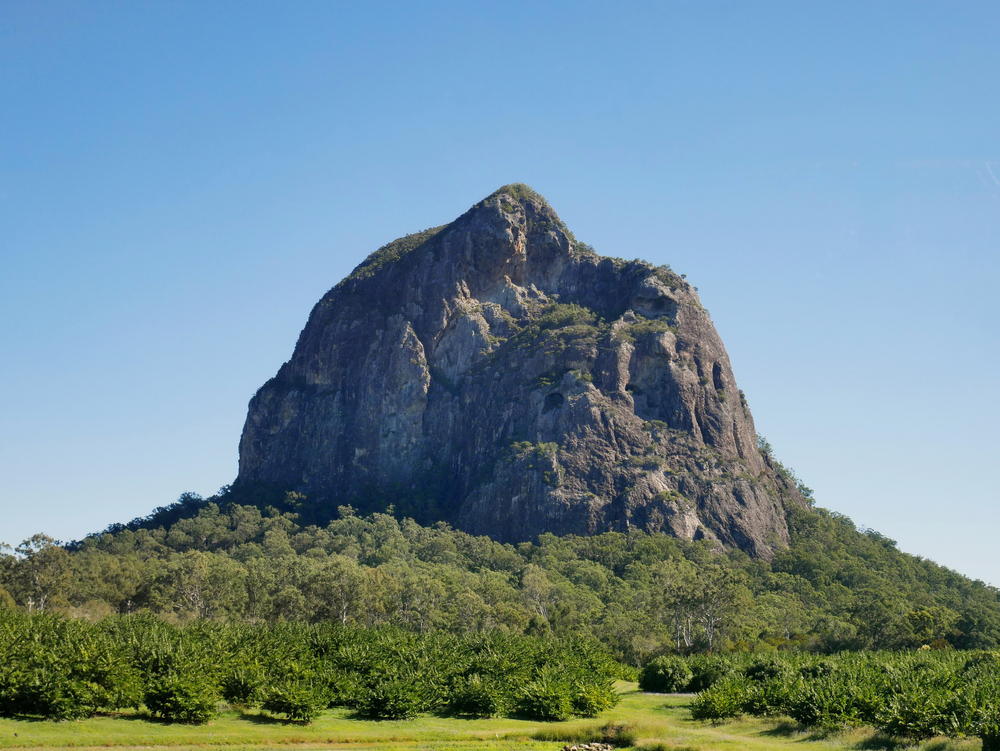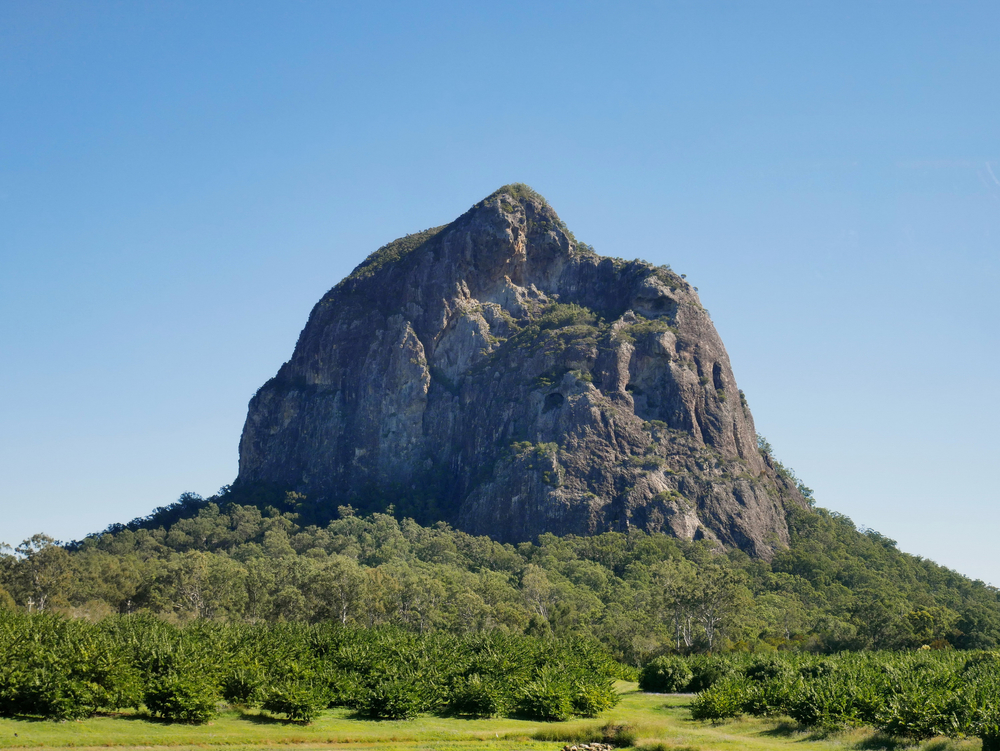 A spokesperson for QPWS said there were no current plans to permanently close the Glass House Mountains National Park to hikers or rock-climbers.
"QPWS acknowledges the aspirations of Jinibara and Kabi Kabi and continues to work closely to find the best options to manage potential visitor impacts including through site design, signage, interpretive material and other public communications," a statement to sunshinecoastnews.com.au said.
"Any such decisions to close culturally significant places would be done in partnership with first nation groups and in consultation with the community.
"QPWS asks all visitors to adhere to 'leave no trace' principles when visiting the mountains."
Tourism organisations have had to balance the cultural and historical significance of the picturesque Glass House Mountains against their popularity as weekend adventures.
Visit Sunshine Coast also encouraged people to learn about and consider the Indigenous history which was a key focus of its promotion of the region.
"That's why the Glass House Mountains Visitor and Interpretive Centre focuses so heavily on the Indigenous perspective of the region, which pre-dates Captain Cook's naming of the Glass House Mountains by many thousands of years," the statement said.
"Whether it be trekking or any other activity it is important to listen to and acknowledge the wishes of the local Indigenous people, as well as abide by the rules set out by Parks management."