Cast your mind back to December last year when fire ravaged Coast suburbs, followed by flooding rains while farmers fought drought as the world headed toward a momentous crisis.
Many of us were focused on the passionate conversations around climate change. Others were planning their next cruise or land adventure to far flung places.
Few at that time were concerned about a newly discovered virus that was impacting on residents of the Chinese city of Wuhan and then appearing in Italy, Spain and many more places.
None would surely have envisaged what unravelled our lives in late February and led to the World Health Organisation announcing a global health crisis on March 11.
But despite that tumultuous start to 2020 and the continuation of the crisis throughout this year that has taken its toll on every aspect of our lives, the Sunshine Coast residential property market has survived. Some may even say, it has thrived.
Early in the year REIQ chief executive officer Antonia Mercorella says some commentators were predicting a market fall of 30 to 40 per cent as governments started implementing "extraordinary" measures.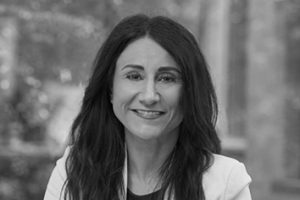 "There was a level of nervousness around the way in which all these factors would impact the property market, but the good news was those predictions were proven to be baseless," she says.
"If anything, our property market has proven itself to be extremely resilient and has held firmly."
Direct Collective's chief operating officer Mal Cayley started the year feeling bullish because of the Coast's infrastructure investment, its expanding economy and resultant job growth, migration into the Coast and property demand being met with completed properties.
Another expert to voice a positive outlook for 2020 was Hotspotting's Terry Ryder. He was telling his readers to think small capital cities and regional centres.
"The Coast is an example of why we thought 2020 was going to be a big year for markets like that," he says. "Regional Australia and the Coast has been a standout example.
"Generally, it has thrived through this period. The economy has been pumping strongly and the real estate market has responded to that."
Mr Cayley believed, pre-COVID-19, the Coast would in the next three to five years be one of the best Australian property markets. Fast forward to now and Mr Cayley expects it to happen within the next 18 months to two and a half years.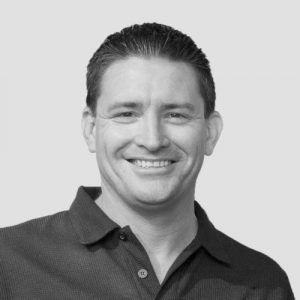 "We are really excited for what the next two to three years will look like for the Sunshine Coast," he says.
The exodus to an affordable lifestyle has been the number one trend driving up the Coast market Mr Ryder says.
"It's been underway for a couple of years," he adds.
This year has certainly heightened that trend.
"People are realising they don't have to live in the big, expensive, congested cities; they can move somewhere that is much more affordable with a more relaxed lifestyle and continue to do what they need to do and work remotely."
Unlike Sydney and Melbourne, Mr Ryder thinks the Coast has done well, not despite the pandemic, but because of it.
There has now been two consecutive quarters of growth on the Coast, says Ms Mercorella.
"The popularity of the Sunshine Coast has never been so strong," she adds.
However, with demand outstripping supply, rising property prices is one challenge she thinks will face the Coast in the coming year.
That said, Ms Mercorella still thinks we can keep moving forward with confidence. "It's very clear how well we have performed as a nation," she says.
Unlike other countries Australia's economy continues to recover showing strong signs of growth in the December quarter says Shane Oliver, head of investor strategy and chief economist at AMP.
"We are outperforming other countries," Mr Oliver says. Going hard, fast and early with government fiscal stimulus has made all the difference.
The Sunshine Coast Council reports the local economy has grown over the last 15 years to $18.5 billion and outpaced most other regional economies.
The 2019 Sunshine Coast Business Confidence Survey reported already 31,695 businesses are registered on the Coast with many more heading this way as the Council promotes the region to knowledge-based sectors including professional business services, innovative manufacturing and high-tech start-ups.
Looking towards 2033, the council anticipates the economy will grow to reach $33 billion.
"I think that the confidence that has been provided is key when it comes to property," Ms Mercorella says.
'Safe as houses' is playing as a factor when people look at where to put their money.
"I think also because we have been house-bound and international travel has been off the cards, we have become a lot more house proud and a lot more interested in where we live," Ms Mercorella adds.
While she argues that COVID-19 has impacted on property buyers and seller's decision-making, migration to the Coast has been going on for a long time; it's just that the idea of affordability, liveability and lifestyle has become much more relevant to that decision process.
Mr Cayley suggests that within five years the Coast will in many ways look a lot different.
"One area is we will lead the country from a tech point of view given the broadband cable and the implications of that will start to roll out," he says. "We will see changes in how we socialise and the events we will do.
"But I believe we will still retain the distinctly Sunshine Coast culture."