More Sunshine Coast residents have turned to running, riding and yoga to stay active this year, due to the impacts of COVID-19.
With organised sport on hold for much of 2020, many Australians altered their health and fitness regime, according to Sport Australia's latest AusPlay survey results.
There was a 42 per cent increase in jogging/running and a 39 per cent increase in yoga, while exercising at home and cycling have also proved more popular.
"Those who found it easier during the sports shutdown to remain active and engaged in physical activity reported feeling a greater sense of wellbeing, optimism and connection, which serves to demonstrate the crucial role that sports can play in the national recovery from the pandemic," Sport Australia Acting CEO Rob Dalton said.
Coolum yoga teacher Frida Sethman said more Sunshine Coasters were adopting the discipline this year.
"I have definitely noticed an increase of people wanting to practise it," she said.
"I've never had so many private classes as I have today. People are prioritising their well-being."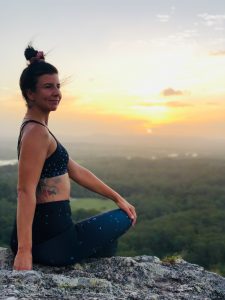 She said yoga "was perfect, because anybody can do it" and it has provided people with plenty of benefits during a difficult year.
"Yoga is such a powerful tool to deal with the lockdown and uncertainty and isolation, as well as maintaining your physical wellbeing," she said.
"A lot of people turned to online classes (initially) … and after seeing all the benefits they've kept doing it."
She said aqua yoga was extremely well attended in the region while stand-up paddleboard yoga was also a favourite.
"Aqua yoga has been very popular because there's so many pools around here and it focuses on older people, people with injuries, all people from all backgrounds."
"And I do really love SUP yoga, and so do people who have a passion for surfing."
Love news? Get it direct to your inbox by subscribing to our free daily news feed: Go to SUBSCRIBE at top of this article to register.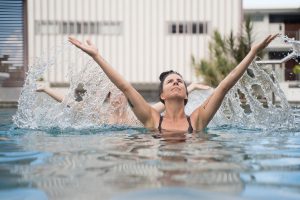 Zenko Yoga owner Lauren Verona said her business essentially doubled this year. She now has four studios on the Sunshine Coast.
"I think with the mental health issue with the pandemic, people are just needing to find even that hour to themselves and they just need to learn tools to calm the mind and they can sleep better and live a better life," she said.
"Yoga just ticks so many boxes. In one hour, you can do strength, stretch and get meditation, plus there's the socialisation."
She said her business grew when restrictions were in place earlier this year.
"We took our business online. I did live classes sometimes three times daily and we did it through a private Facebook group and we doubled our numbers and … it really grew, and people were desperate to come back once we opened (the studios) again."
She also believed an expanding population in the region was a contributing factor.
"There's a growing number of people moving to the Coast and people are pretty health conscious," she said.
Bryan Castle, who owns the popular Yoga Vida in Maroochydore, said yoga is "definitely growing and is more mainstream".
He's "watched it grow" in recent years.
When Covid-19 struck in early 2020 Yoga Vida went online with their classes. Many of their regulars have since returned to the studio, along with some newcomers.
Mr Castle said many people were doing yoga to complement other outdoor pursuits.
"I think because more people have been out riding and walking, they're getting a bit tighter in the hips and they need to stretch to maintain their other fitness activities."
Yoga Vida has been running 20 classes per week recently and Mr Castle expects to run 25 to 30 classes per week when their regulars return.
"We get up to about 40 people in our classes. We're probably the biggest studio on the Coast," he said.
"I think the future (for yoga) is bright and barring any restrictions we should be full strength by the end of January."
The results of the survey focused on the early impact of COVID-19 on sport and physical activity participation and included data from Sport Australia's other survey tool, the Community Perceptions Monitor.
It also revealed that children bore the brunt of the sport shutdown.
Some 73 per cent of Australian adults continued to be active during lockdown compared with just 17 per cent of children still able to take part in organised physical activities outside of school.
Dancing, some of which could be done online, was the children's activity with highest continuation during this time, followed by tennis and football/soccer.
By August, 38 per cent of adults and 39 per cent of children had returned to their sports, including a small number who were actually playing more.
"Sports are now facing another big challenge – getting participants and volunteers back, but you can help. Join a local team or volunteer your time. We can all play a role to help sport not just survive but thrive again," Mr Dalton said.