So much has changed since Glennis McAlpine became a nurse 47 years ago. 
Today Sunshine Coast nurses work in one of Australia's most modern facilities, boasting the latest medical technologies. 
But back then, Ms McAlpine recalls constantly boiling and sterilising equipment, reusing needles and glass syringes and doing lots more cleaning. 
"We had glass bottles for the IV fluids and we had to count the number of drops per minute so we knew the formulas," said Ms McAlpine. 
"Now it's all done by machines." 
In those days, patient information and hospital records were written with pen and paper. 
"These days I spend more time on my bottom in front of the computer looking up patient notes," she laughed. 
"IT is probably one the of the most challenging parts of the role. When I started out everything was hand-written." 
Nurses have been in the spotlight in this pandemic year for risking their own lives to care for patients and working long and tiring hours. 
The Australian College of Nursing (ACN) is giving Australians the opportunity to thank nurses through its inaugural It's Time for Nurses 24-hour Giving Day on Wednesday raising money for a nurses' scholarship fund.
The Sunshine Coast Hospital and Health Service has more than 2500 full-time nurses working across four hospitals in Kawana, Caloundra, Maleny and Nambour.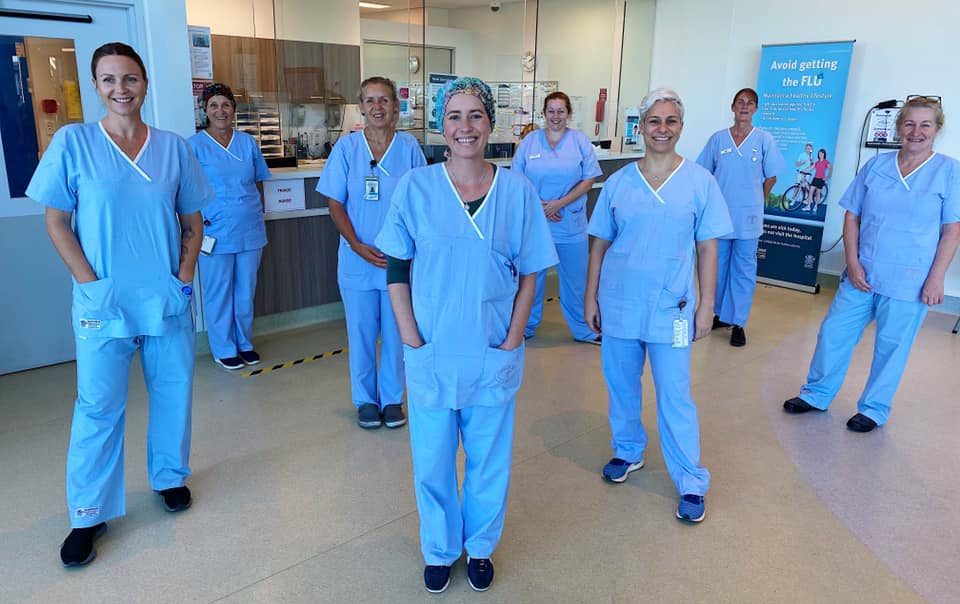 Nurses have been vital to the region since the time of early settlement when there were no doctors to treat the growing population. 
The Sunshine Coast's pioneers who became sick or injured were cared for exclusively by nurses and each district had women who were skilled midwives and delivered many babies before hospitals were built. 
Patients who required further medical care were transported by train to Gympie or Brisbane. 
Eventually in the early 1900s the region's first doctor, Arthur E Malaher, began consulting from the Royal Hotel in Currie Street and Nambour Hospital opened in 1930.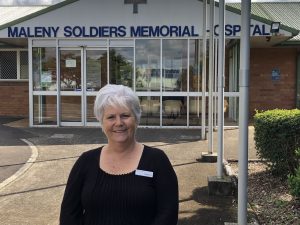 Glennis McApline began her career in 1973 in Melbourne which involved six weeks of learning basics like making beds and washing patients before being thrown straight onto the ward. 
The rest of her three-year education was mostly hands-on before she was registered and embarked on a career spanning almost five decades. 
These days she works at Maleny Soldiers Memorial Hospital which was built to honour soldiers after the first World War. 
Maleny recently celebrated the hospital's 100th anniversary, reflecting on a past that included an attempt to shut it down in the 1980s and its roof blowing off in wild weather in 1963. 
As Ms McApline prepares to retire in a year, she said she expected more to change in her profession, especially with the evolving pandemic. 
While reluctant to step away from the job she loves and the people she cares for, she said it was probably time. 
"There must be younger people than me who want to work here so it's time to hand it to someone else."