Move over surfing — today's kids on the Coast want to ride the footpaths as Olympic skateboarders. 
The sport which evolved in the 1940s as "sidewalk surfing" is enjoying a massive resurgence around the globe, leading to year-long waits to buy skateboards in some cases. 
Coolum Beach instructor Mat 'Chiggy' Chigwidden told sunshinecoastnews.com.au that a combination of boredom during the pandemic and skateboarding's upcoming Olympic debut had boosted its popularity. 
"It's been a non-stop snowball of kids rolling in and everyone around the world is saying the skateboard boom in the pandemic is the biggest boom anyone has experienced," Chiggy said. 
"The production line is struggling to keep up with the demand and there are huge delays." 
Chiggy teaches all ages at his new indoor skate park at Coolum Beach which features half pipes, pool coping, flat bars, ledges, hubbas, vert walls, rails, wheel chair ramps, kickers and more. 
He offers three-hour sessions every day and has five coaches who instruct Micro Groms, Mixed, Beginner, Intermediate and Advanced skateboarders. 
Chiggy also travels across the Coast to do sessions in skateparks and at schools for groups or private one-on-one lessons. 
Get more local stories direct to your inbox by subscribing to our free daily news feed: Go to SUBSCRIBE at top of this article to register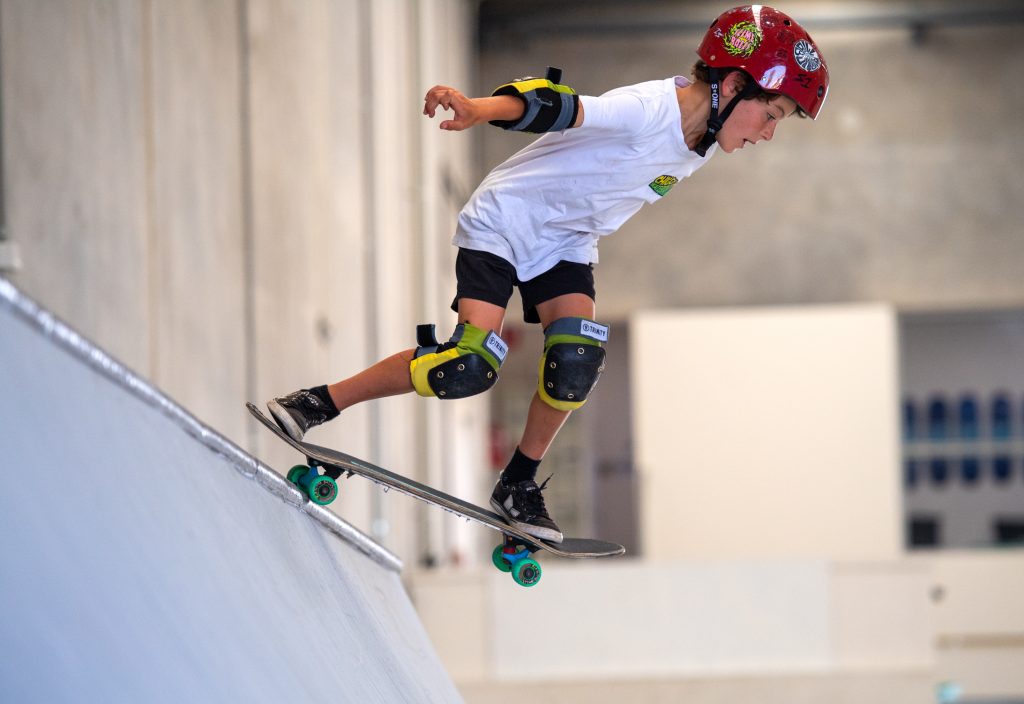 The 29-year-old took up the sport himself at the age of eight and knew at that time it would be something he would do forever. 
"I've been skating for 21 years, and when I was a kid what I saw in skateboarding then and now is completely different," he said. 
"Even compared to 10 years ago it's a lot more socially acceptable. Now families and kids are at the skateparks and people are learning the right etiquette and manners." 
In 2013 he got the chance to run free community skateboarding clinics for Skateboarding Australia. 
"What started out as a private lesson here and there, brought me to a place where I was able to give up my day job and take my passion of teaching skateboarding full time and to the next level," he said. 
"Watching kids have fun, learn new tricks, make new friends, gain confidence and have an awesome time skateboarding is what Chiggy's Skateboarding is all about."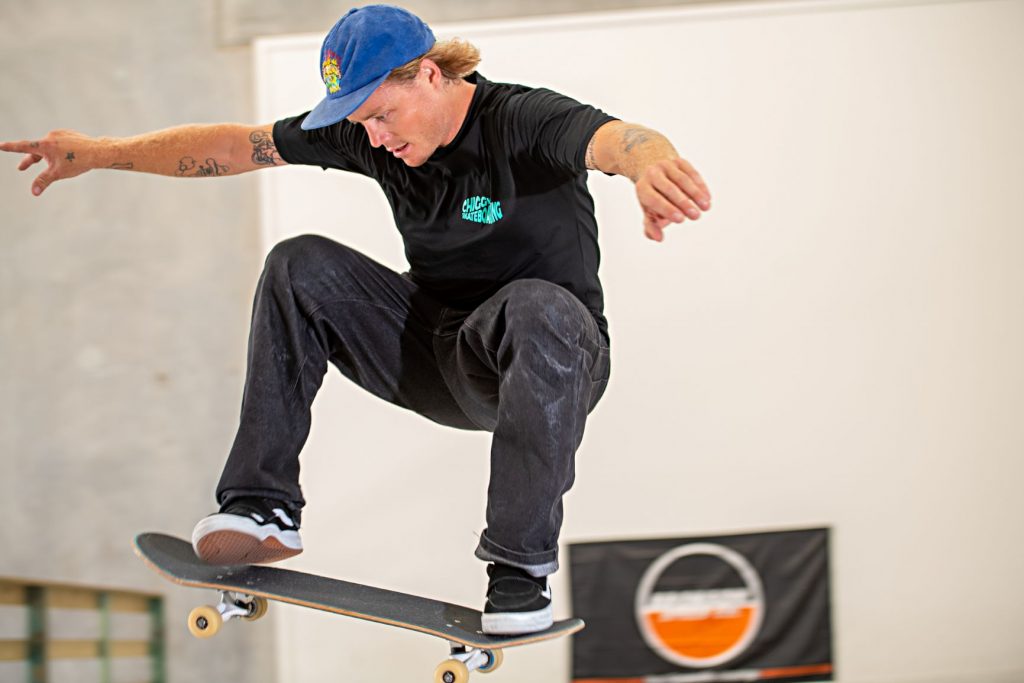 With skateboarding primed to be an Olympic sport in Tokyo in July 2021, Chiggy said kids in the parks and on the streets were dreaming of winning gold. (LINK) https://tokyo2020.org/en/sports/skateboarding/ 
He has been coaching two Sunshine Coast skaters – Haylie Powell, 14, and Taniah Myers, 21, – who have passed most of the qualifying stages and are expected to be contenders to represent Australia. 
Olympic skateboarders in Tokyo will be judged on the two disciplines of street and park. 
The Street competition will take place on a course featuring stairs, handrails, curbs, benches, walls and slopes and each skateboarder shows off their skills, or 'tricks'. 
Park competitors will try and out-trick each other on a bowl-like course. 
GNARLY FACTS
Skateboarding grew spontaneously on the streets of America, in the 1950s, fuelled by the rise of surf culture
It's said they were created by surfers for something to do when the waves were flat
The first boards were planks of wood on roller skates
Their popularity waned until a revival in the 1970s as the designs improved
The first skatepark was built in Florida in 1976
Before ramps were invented, skateboarders would practice in empty swimming pools and drainage ditches
Chiggy said the resurgence in skateboarding had made it difficult to access stock and one of his manufacturers informed him it would take up to a year to get supplies to Australia. 
"We've got a skate shop and I've got skateboards myself at the moment but I cannot get any wheels," he said. 
"In the industry at the moment, trying to get product is a nightmare. Apparently they don't have enough shipping containers in China; that's how big demand is." 
For children (and adults) interested in learning skateboarding, Chiggy said no-one was ever too young, or old, to have a crack. 
To learn more visit www.chiggysskateboarding.com.au 
Get more stories like this direct to your inbox by subscribing to our FREE daily news feed: Go to SUBSCRIBE button at top of this article to register.