It has no water views or pool and hasn't had a facelift since the 90s but this modest brick home has smashed the million-dollar mark in the latest Sunshine Coast property hotspot.  
A frenzy of interest in the suburb of Wurtulla has sent house prices skyrocketing, with properties fetching record seven-figure sums. 
This four-bedroom house on Teal Court sold for $1.05million to a family from Minyama, even surprising the agent Karen Jones who said the result was "quite a shock". 
While well-presented, the house is not on a canal or beach and has not been updated from its "original" 90s style. 
"It went off like a firecracker, it was amazing," said Ms Jones. 
"We did an open house and had 28 buyers and six offers at the end. I wasn't expecting that but there was quite an amazing level of interest. 
"I'm shocked every time I put things on the market what people are willing to pay."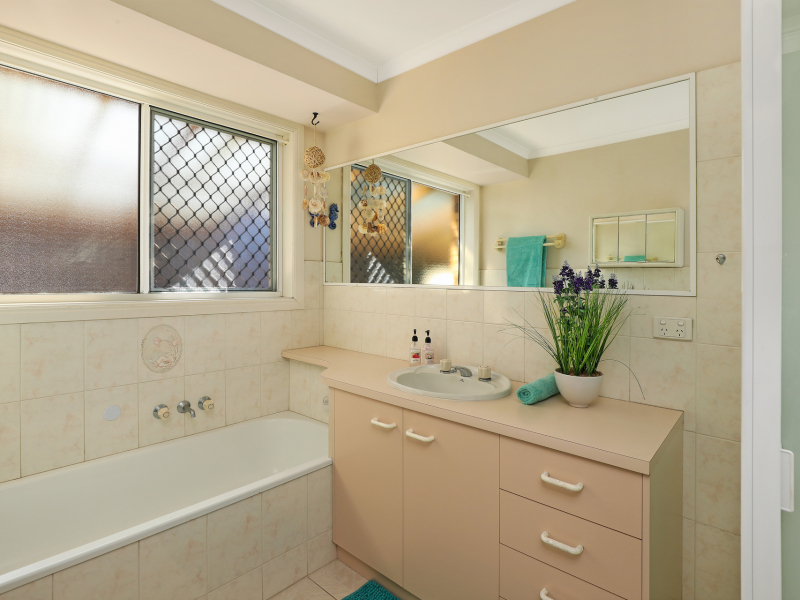 Developed in the 80s and 90s, Wurtulla was traditionally a "working class" area, parked part-way between Caloundra and Kawana. 
Its streets are a mix of average-priced "dry" blocks plus sections of canal and beachfront which have historically commanded premium prices. 
But the opening of the Sunshine Coast University Hospital, new housing developments at Bokarina Beach and a burgeoning retail and entertainment scene have changed the dynamic. 
Today's buyers are medical professionals, builders, FIFOs and families who want to live close to the beach and modern amenities. 
A new sales benchmark was recently set on the western side of Nicklin Way (further from the beach) when 15 Mizzen Court, an eight-bedroom waterfront abode, sold for $1.7million. 
It shares top billing with a "dry" luxury house at 10 White Dove Court, sold by Ray White's Adam Budd, which is within walking distance to the beach and also changed hands for $1.7 million.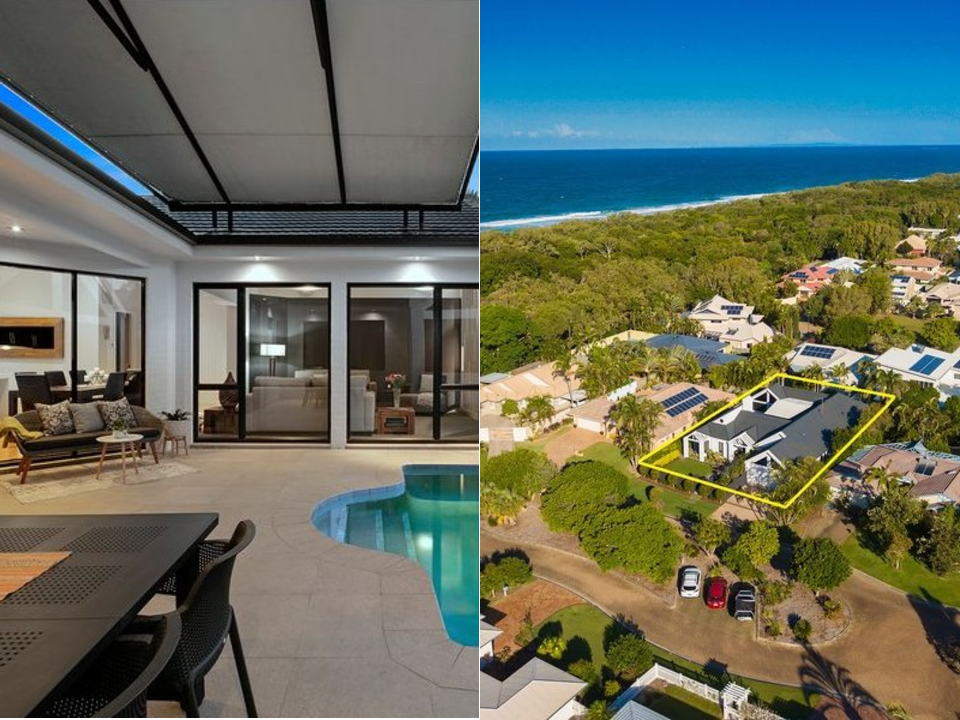 Ms Jones said another record had been set for an "original" waterfront house on 14 Cygnet Court which hit $1.625 million and sold in just three days.  
The huge shift in Wurtulla's market is especially apparent in quiet, family-friendly Swallow Street, located on the eastern "beach side" about halfway between the surf and the Nicklin Way. 
In January, before the global pandemic, a four-bedroom canal-front home at 30 Swallow Street sold for $1.12 million. 
But in October, a "dry" house in the same street was snapped up before it even reached the market for $1.465 million – far exceeding its waterfront neighbour. 
Even the older parts of Wurtulla, between Park Haven and Bokarina, are breaking price barriers with 24 Baroona Street, well back from the beach, fetching $976,000.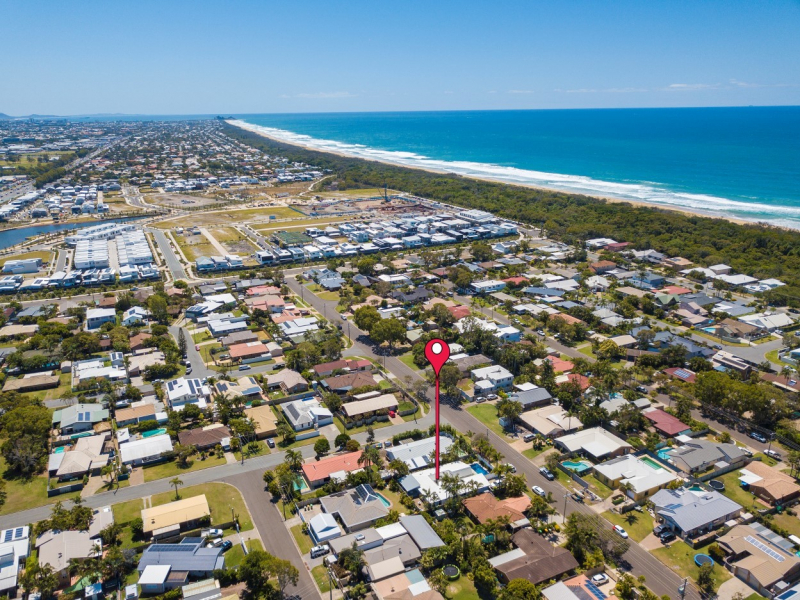 Ms Jones said buyers were mostly Sunshine Coast locals who were attracted to the quiet streets, non-touristy beaches and access to new shops. 
"I think because it's between Caloundra and Mooloolaba you used to have to go north or south, but now we've got our own shopping centre at Birtinya and night quarter and cafes and restaurants at Bokarina Beach," she said. 
"We've got beautiful beaches mostly for locals – a surf beach and dog walking beach – a coastal pathway and lots of parks. 
"And people love the open space in Park Haven and the bigger blocks." 
Ray White agent Adam Budd, who sold 10 White Dove Court, said most buyer interest was coming from within the Sunshine Coast.  
Mr Budd said Wurtulla had been a locals' secret for a long time but more people were finding out about the area's safe beach courts and pumping surf breaks. 
"People who bought in here in the beginning used to joke the only way they would be leaving was in a pine box," he said. 
"Many of the residents are longstanding locals who have been here for 40 years. But now there are young families moving in and there is a changing of the guard."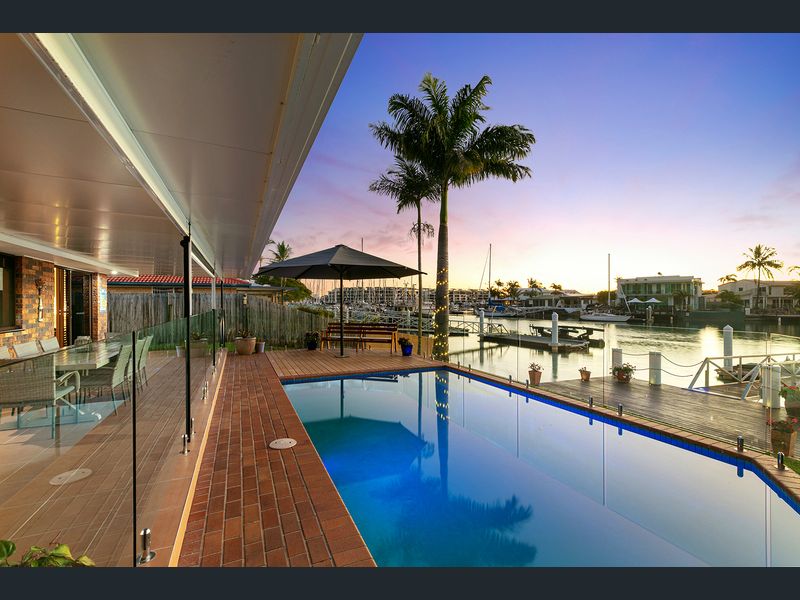 Mr Budd also recently sold 41 Adelong Crescent in Buddina which fetched $1.635 for an unrenovated and west-facing property. This was $35,000 more than the listing price. 
He said the interest levels in the area at the moment were "huge". 
"We had 80 phone enquiries and 56 email enquiries for that one property and we are still getting enquiries."