CROSS-CODE success story Tom Fullarton has inspired students at Pacific Lutheran College, encouraging them to try as many sports as possible.
The 21-year-old was a rising star with the Brisbane Bullets in the National Basketball League before deciding to chase his dreams in the AFL almost three years ago.
Through dedication and hard work, he earned his debut for the Brisbane Lions in August.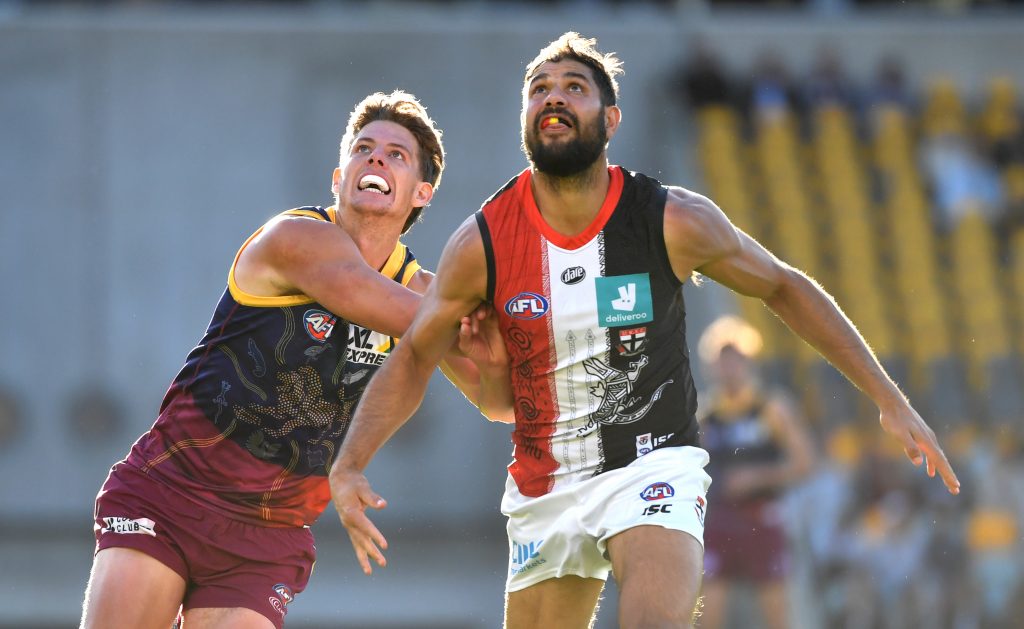 Fullarton shared his story and message as a guest speaker at Pacific Lutheran College's annual sports awards ceremony.
"It was good to be there and share my experience and journey with the young kids and also the kids who are about to enter the next stage of their life," he said.
"I remember when I was at school and the athletes came in, they really had an impact on me so if I could impact just one kid that's great."
Fullarton urged the students to be involved in sports.
"I grew up playing both (Aussie Rules and basketball) but I also did Little Athletics, cricket, rugby union, rugby league. I just tried everything and not only did it develop my hand eye co-ordination and skills, it helped me make so many good mates that I have to this day. That's probably the best thing about it."
Fullarton played Aussie Rules with the Caloundra Panthers as a youngster and was in the Lions Academy and All-Australian team.
But he put the sport aside as a 15-year-old to focus on basketball.
He was a regular in state and national age teams and was captain of the Australian outfit at the Under-17 World Cup in Spain, reaching the quarter finals.
At the time, national senior coach Andrej Lemanis said Fullarton "should set his sights on playing for the Australian Boomers".
Fullarton turned back college invitations and joined the Brisbane Bullets, first as a development player and then as a main roster player.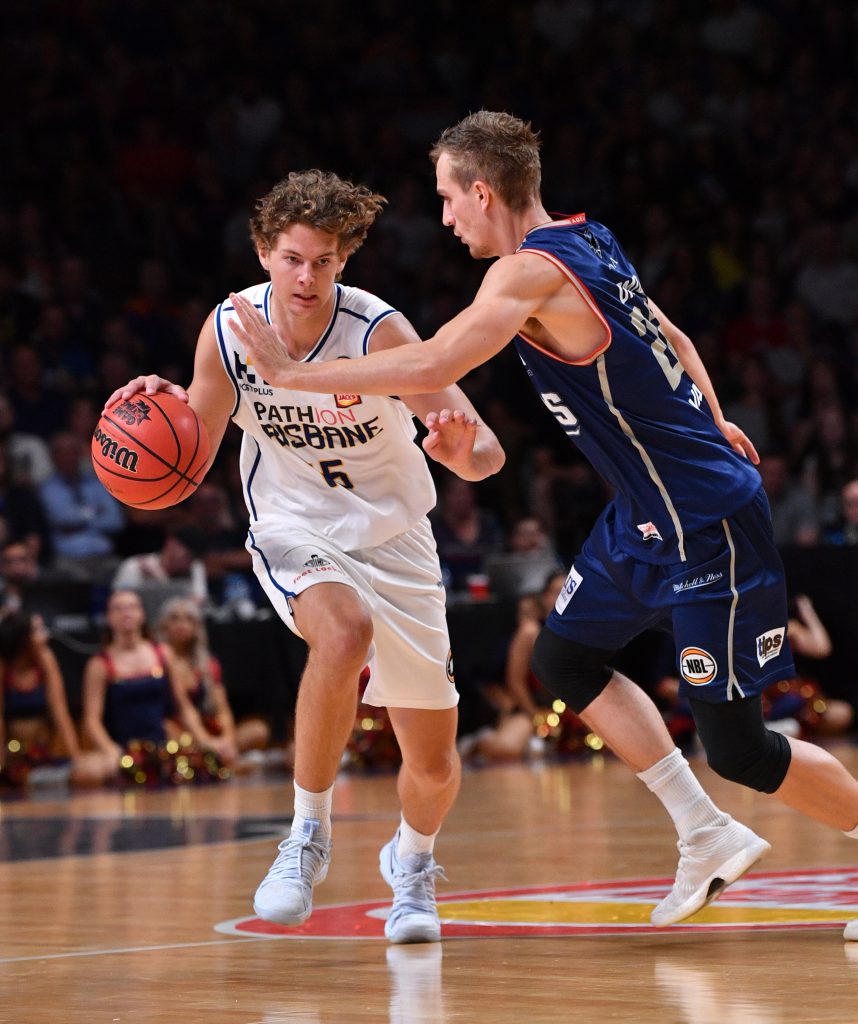 A small forward/shooting guard, he made his NBL debut in early 2017 and played another seven games for them the following season.
But then he decided to chase his AFL dreams instead and the Lions were quick to pounce, signing him to a category B rookie contract in mid-2018.
A 200cm, 98kg forward/ruckman, he played with their second team in the North East Australian Football League and toiled on the training paddock to bring his skills and game knowledge up to speed during the next two-and-a-half years.
Perseverance paid off in Round 13 this year, when he was selected to debut and he enjoyed a strong outing, kicking a goal during a 50-48 win over St Kilda.
"My first game was amazing. It was so much fun to be out there. I'll never forget that for the rest of my life," he said after the match.
"That (goal) was a bonus."
He played against Collingwood the following month, suffering a quad injury, and is expected to be a significant player for the Lions next season.
"We're starting to get back into off-season training now. I'm pretty keen to get back into the swing of things and set myself up for a big year next year," he said.
"I'd like to definitely like to try and find a role in the team and play some consistent footy and hold my spot there, that will be the goal there."
A Pacific Lutheran College spokesperson said the students were all ears when listening to Fullarton last week.
"(They) greatly valued the opportunity to hear Tom reflect on his sporting journey, from playing basketball at a state and national level before transitioning to AFL."
"Tom spent time answering questions and encouraged students to try as many sports as possible, before presenting students with their awards."