Flowers and their fascinating pollinators – a guided walk
Gardens are important ecosystems that provide habitat and food sources for a great range of pollinators – bees, butterflies, bugs, birds and bats. In return, pollinators play essential roles in the reproduction of flowering plants and biodiversity. Come for a walk with a trained guide, discover more about the curious and essential work of pollinators, and immerse yourself in nature.
When: Thursday, December 9, 9.30am to 11am.
Where: Entrance to the Arts & Ecology Centre, Maroochy Regional Bushland Botanic Garden, 51 Palm Creek Road, Tanawha.
Tickets: $5 via Eventbrite.
Latin dance party fundraiser
This event aims to raise funds for Chloe and Carlos from Paradizo dance studio, after their
home and studio recently burnt down in Brisbane. The Banana Bender Pub will be hosting a special Latin dance party to help raise funds for the couple and asks the dance community on the Sunshine Coast to get behind this event. Music by Brisbane DJs Sexy David and DJ Woo will set the atmosphere as they play salsa, zouk, bachata and kizomba.
When: Saturday, November 27, 7.15pm.
Where: Banana Bender Pub, 73 Frizzo Road, Palmview.
Tickets: $16.91 via Eventbrite. Phone: Amanda on 0403 002 46
Finesse Burlesque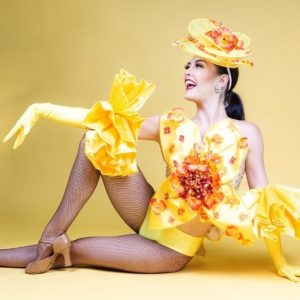 Australia has a new spectacular cabaret show co-created by local sisters Amber and Madison Ivers. Featuring talented Australian performers, the show captivates you with the glitz and glam of dazzling costumes, live singing, showgirls, comedy and much more. Finesse Burlesque takes you through a heart-warming yet comedic experience of the life of an entertainer.
When: Saturday, November 27, 8pm.
Where: The Events Centre Caloundra, 20 Minchinton Street, Caloundra.
Tickets: $69 via The Events Centre.
It's a wrap! Artisan markets
Just in time for Christmas, it's Caloundra Regional Gallery's annual artisan market. Meet the makers and discover the perfect handcrafted gift for someone special (or yourself) including one-of-a-kind jewellery pieces, cards, artworks, homewares and more. The event includes live entertainment, free entry and bar.
When: Friday, November 27, 4pm.
Where: BCCSA Hall, 1 Nutley Street, Caloundra.
Tickets: Free event, no registration required. Phone: 5420 8299
Twilight markets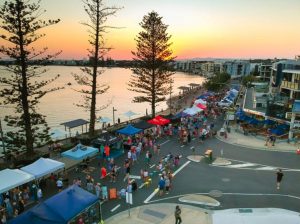 This family-friendly event features around 100 unique stalls offering handmade and artisan crafts, street food, gourmet sweets, fashion, jewellery, fun games for children and much more. Enjoy the beautiful atmosphere with live entertainment, homemade and artisan stalls, delicious food stalls and colourful street theatre performances as day slips into night on the waterfront at Bulcock Beach.
When: Friday, November 26, 5pm.
Where: The Esplanade, Caloundra.
Tickets: Free event, no registration required.
All welcome to Stories of Hope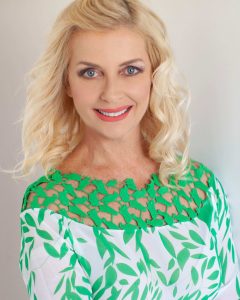 Stories of Hope is a monthly event founded by local author Kerrie Atherton (pictured) that brings people together to share their inspiring stories of overcoming life's greatest challenges. This month's guest speaker is Wendy Barnes, who will share her courageous breast cancer story. Bring a friend and connect with the local community in a non-judgemental environment without any business, religious or political agendas.
When: Tuesday, November 30, 7pm.
Where: Sands Tavern, 1 Carnaby Street, Maroochydore.
Tickets: Free event.
Trent Dalton visits Maleny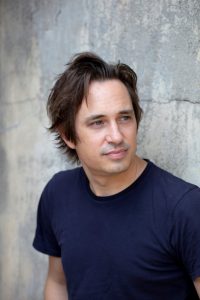 Trent Dalton spent two months in 2021 speaking to people from all walks of life, asking them one simple and question: 'Can you please tell me a love story?' The result is Love Stories – an immensely warm, poignant, funny and moving book. At this event Mr Dalton will be interviewed by author and broadcaster Mary-Lou Stephens.
When: Saturday, November 27, 2pm.
Where: Maleny RSL, 1 Bunya Street, Maleny.
Tickets: $15 via TryBooking.
Help keep independent and fair Sunshine Coast news coming by subscribing to our free daily news feed. All it requires is your name and email. See SUBSCRIBE at the top of this article.