A beach "shack" with water views from nearly every room has made its owner more than a million dollars in just over a year in a staggering example of how hot the Sunshine Coast property market is.
The sale achieved a record price in one of the best blue chip streets in the region.
Purchased 13 months ago, the property at 15 Pacific Boulevard, Buddina, sold for an almost $1.2 million profit after appreciating at about $3,300 a day, $23k a week and 100k a month.
The mansion is dubbed 'The Shack' by locals in joking reference to its grand size.
It had been owned by a New Zealand couple who bought it during the pandemic in June 2020 for $3,607,500.
It changed hands this month for $4.775 million to a Brisbane couple who were on the Sunshine Coast for the weekend and not even looking to buy, but will now keep it as their holiday home.
"It was just a bit of a spontaneous buy; they just happened to notice it on the weekend," said agent Loren Wimhurst, who handles premium properties with Richard Scrivener at Next Property Group.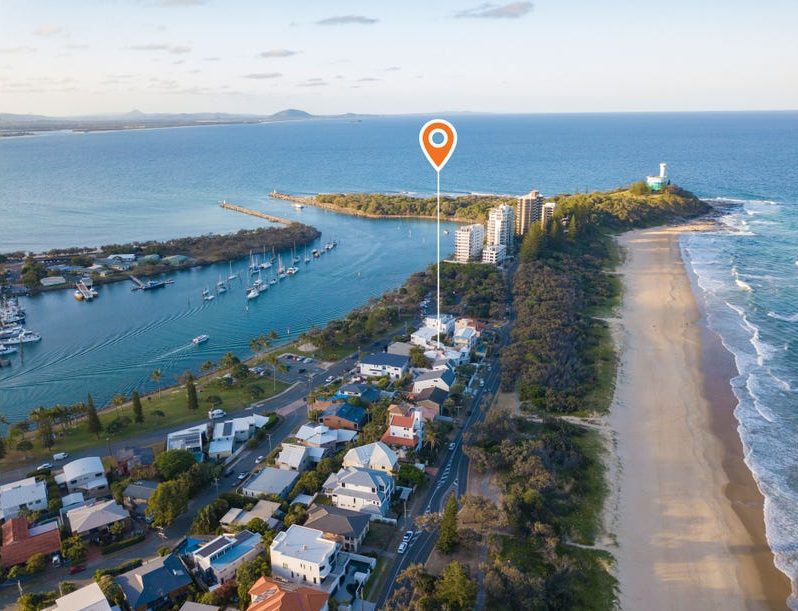 Want more local property stories? Join an independent local news revolution by subscribing to our free daily news bulletin: Go to SUBSCRIBE at top of this article to register
Ms Wimhurst said the price was a record for the beachfront boulevard, which was considered one of the most desirable streets on the Coast.
The NZ couple had bought the mansion to live in but, increasingly, were having to return to New Zealand for business, so made the decision to sell.
"Because it's such a large property they just weren't here enough to maintain it to the level. It's not a lock up and go," said Ms Wimhurst.
She said the four-bedroom, four-bathroom, three-car abode was considered a "grand lady of the area".
"It's always been known by locals as the shack, tongue in cheek because it's not really a shack, it's a mansion," Ms Wimhurst said.
"It was built on such grand proportions in its time. It is the landmark property, sitting on the biggest block along there.
"So it's always attracted a wealthy person."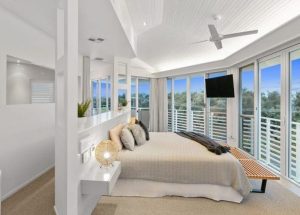 The award-winning designer Stephen Kidd, from Kidd and Co, has created a number of luxurious beachfront homes in the most exclusive locations like Sunshine Beach and Noosa.
His style reflects "relaxed beachside living", however this property was one of earliest and is decades old.
Ms Wimhurst said she had received a "huge" number of enquiries, with more than 100 people calling just in the first week it was one the market.
Many of them were locals and she said Sunshine Coast buyers were the ones really wanting properties at the moment.
The white and light-filled house sits on the largest block on the street, 937sqm, tucked between the Pacific Ocean and Mooloolah River and with encompassing views of both.
It was designed with a "classic beach palette" which includes white window shutters and balustrades, timber floors and sandstone and cream tiles.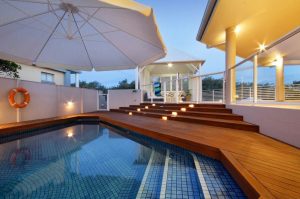 The numerous living spaces include a games room, family room and formal living room with a log fireplace.
The house has a modern kitchen which opens on to an expansive dining area overlooking the protected views of the Mooloolah River.
The outside areas include a fire pit, private in-ground pool, three-car garaging, wine cellar and plenty of storage.
Ms Wimhurst said the new buyer, who was a builder, was planning to "completely bring it up to the next level".