BRISBANE Heat star Ben Laughlin is desperate to "blow out the cobwebs" with the Sunshine Coast Scorchers, before the Big Bash League starts.
The Noosa 38-year-old has not played in earnest for more than eight months, so is determined to find some rhythm in the state competition.
He's likely to hit the crease for the Scorchers against Wynnum Manly, his former club, at Allan Border Field on Sunday.
"For me it's (essentially) my first game since last Big Bash so I'll be blowing some cobwebs out."
"It'll be nice to get moving and get back to competitive stuff. I haven't done that for a while."
Laughlin, the Big Bash League's leading wicket taker, is accustomed to plying his trade overseas each year but a growing family and restrictions on travel changed his ways in 2020.
"This is probably the first winter I've had at home in a long time," he said.
"I've sort of made the call with a couple of young kids now that I don't really want to go overseas too much anymore and COVID's sort of put an end to that anyway with the added quarantine period and everything. It's too long away for my liking."
He's relished the time at home with his wife and two boys, with another child due early next year.
"It's been awesome (but) I think my wife is ready for me to go back to work and get out of the house for a little bit," he said. "But it's been great running around and hanging out with the kids."
He said his lengthy hiatus from cricket actually made him realise just how much he missed it.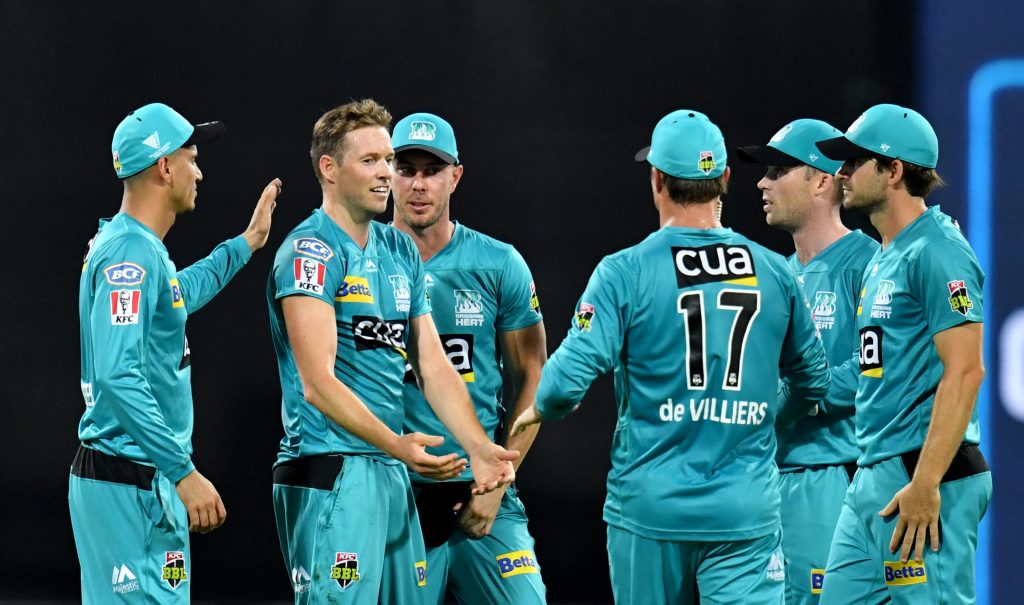 "I still love it. Having that time away actually proved how much I'm still keen to play."
Laughlin's been keeping fit with Pro Movement and has been training at the cricket nets at Tewantin-Noosa Cricket Club, where he hopes to play some games next year.
He's determined to make an impact in his second season with the Heat.
"It's a still a bit of an unknown at the moment, with we're we'll be staying and the scheduling but I'm sure the games will be on, so I'm getting pretty excited," he said.
"I'm looking forward to a couple of practice games that's for sure, to blow some cobwebs out, but I'm feeling pretty fresh and I've been missing competing so it's going to be nice to get back out there."
There are some new rules in this BBL season, including tweaked power plays, a 10-over bonus point and a substitution.
Laughlin said he will have to adapt.
"There's little chinks and changes here, so I have to sort of think about my game plan and what It's been like over the last couple of years and try and change it a bit."
"There's the new rules coming in which are probably going to change the way I have to go about things a bit. It will be interesting to see how it plays out."
Laughlin has also played for Adelaide Strikers, to claim 110 scalps in the competition.
He has played for his country, notching five one-day appearances for Australia and three Twenty20s.
The 10th BBL season will begin on December 10 and conclude on February 6.